Roof replacement is a big decision that necessitates good workmanship.
Most individuals replace their roofs at least once within their lifetimes. It can be expensive in the long run if not done well.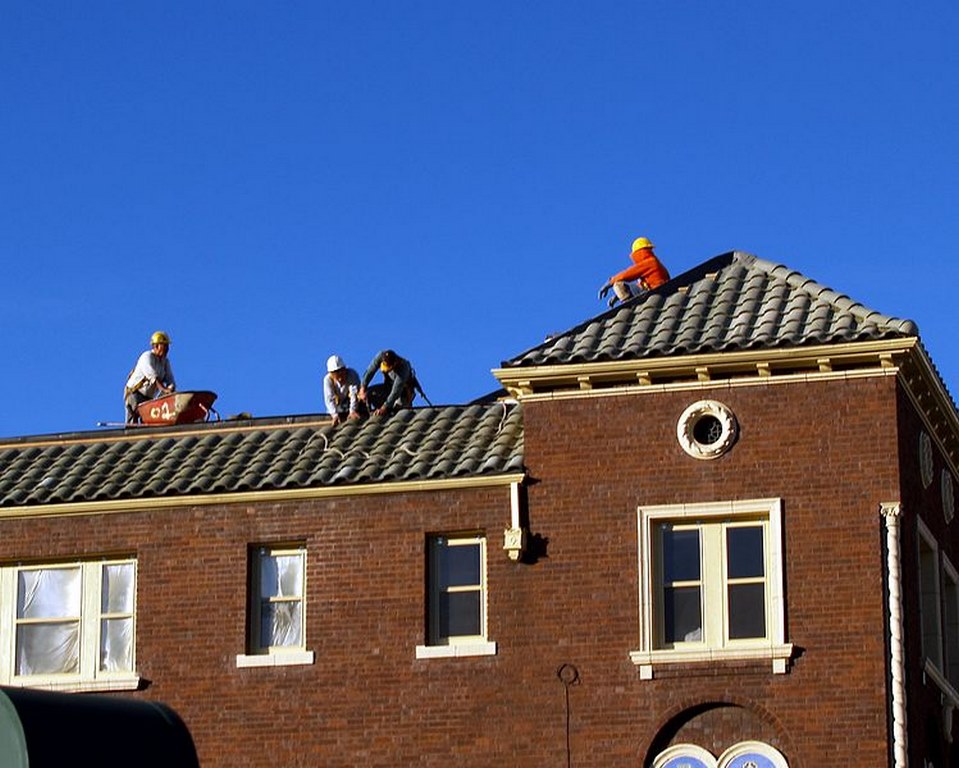 Thus, when checking roofing companies in Mobile AL to hire, you should consider certain factors. Your roofing services or restoration project will be successful if you engage a reputable company. Here are some factors to consider when choosing a roofing firm:
Check Their Insurance Coverage
You should not do your roofing yourself since it's a risky job. Roofing requires proper equipment, supplies, and protective gear. At the same time, roofing experience is necessary to produce quality outcomes.
When hiring roofing companies, ensure that they have insurance to cover their employees, which can come in handy if they sustain injuries during repairs or installations.
Their insurance should also cover any property damages. Property owners should not hire contractors who do not show them sufficient proof of their coverage. Otherwise, they may be liable for any property damage or injuries.
Shop Around
Ask for quotations from different roofing companies before deciding on an ideal one to serve you. You can go with a roofer who offers you the best pricing and accessibility or contractors offering you average market prices.
Alternatively, you can select a roofing firm with a higher quotation and extensive experience in installing roofs.
It all depends on your budget and the complexity of work. Most importantly, homeowners should ensure that the roofers they hire are qualified for the job.
---
Read Also:
---
Make Sure Their License is Up to Date
When hiring a roofing service, ensure that their contractor's license is valid; this serves as a confirmation of their credibility.
It can also be a guarantee that your roofing restoration job will meet building code requirements and standards. Reputable roofers will be happy to provide you with their licensing documentation, which you can verify to confirm credibility.
Check the Roofing Company's Track Record
Property owners who choose contractors based on hiring them can be victims of subpar installations. You should aim at hiring roofing contractors who have a proven track record of producing outstanding results.
Scrupulous contractors within the roofing industry have a reputation of vanishing to avoid covering damages. Engaging a firm with vast experience and a good reputation can save you from becoming prey to unethical contractors.
Location
Hiring a roofing company near your location has numerous benefits. For instance, understanding regional and state building regulations will ensure that you don't overlook any rules or regulations.
Also, when you engage a local roofing firm, they can instantaneously address all your concerns. Better yet, they can attend to any emergency roof repairs you may have.
Find Out What Follows Should You be Unsatisfied
There is a possibility that things can go wrong regardless of how you flawlessly prepare. Be sure to understand the firm's policy on fixing subpar or unsatisfactory work before hiring it. If you hire a contractor, ensure that they are willing to go to lengths to meet customer demands.
Written Quotations or Estimations
Don't hire roofing contractors who only give you verbal quotations. Instead, a good roofing contractor should provide you with a written or documented quotation.
Further, take your time to read through it and pose any concerns before approving the quote. Homeowners should beware of roofers who put consumers under duress or coercion to sign contracts. They are more concerned with making sales than providing you with the solutions.
Inquire About Any Unexpected Fixes
Unplanned repairs can come up when tearing your old roofing during a home renovation. You may discover some new issues that need resolution. For instance, your decking may be rotten or degraded from dampness.
Sometimes, the personnel may detect water leakages that have to fix before more moisture enters a building.
Inquire about how the roofing company you're engaging handles unforeseen fixes. It will help to prepare you for any unforeseen circumstances.
Will They Remove the Old Roofing?
Some roofers usually set up new shingles on an old roof. But, it's usually a wrong decision as it lends bulk to a rooftop that's presently deteriorating and in need of replacement decking.
At the same time, it ignores underlying issues, for instance, the deterioration hidden under old shingles.
Installing new shingles above an existing rooftop only remedies the situation without addressing any underlying cause of the problem. Therefore, it's a quick and inexpensive answer that can be costly in the long term.