As water restrictions become more common, xeriscaping is becoming an increasingly popular way to conserve water while still maintaining a beautiful outdoor space.
Xeriscape is a type of landscaping that uses native plants and other drought-resistant species to create a landscape that requires minimal maintenance and uses less water than traditional lawns. Here's how you can xeriscape your yard for maximum water savings.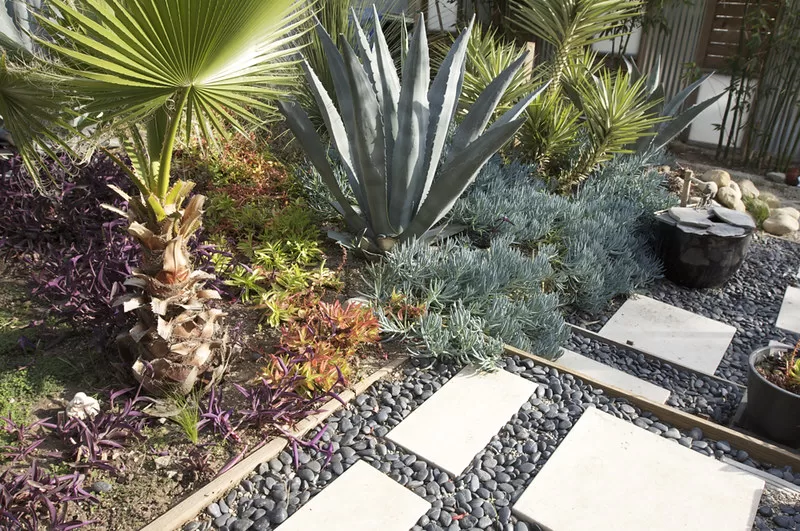 Choose the Right Plants for Your Region
One of the most important aspects of xeriscaping is selecting plants that are native or well-adapted to your climate and region. Native plants require fewer resources such as fertilizers, soil amendments, and pest control products because they have adapted to their environment over time.
---
Read Also:
---
Similarly, non-native species that are drought-tolerant can also be used in xeriscapes if they are suitable for the environment. When choosing plants, look for ones with deep root systems as they require less frequent watering than shallow-rooted varieties.
Additionally, consider using groundcovers like creeping thyme or mulch materials instead of turf grass in your design as these materials help retain moisture in the soil and minimize evaporation.
Create Efficient Irrigation Systems
Incorporating efficient irrigation systems into your xeriscape design is one of the best ways to save water and ensure the health of your plants. If possible, install a drip irrigation system that delivers small amounts of water directly to the roots of each plant rather than spraying it across the entire lawn.
This helps save on both water usage as well as energy costs associated with pumping large volumes of water through sprinkler systems. Additionally, adding rain sensors or smart controllers can help reduce overwatering by automatically adjusting watering schedules based on weather patterns or soil moisture levels.
Xeriscaping is a great way to maintain an attractive outdoor space while reducing your dependence on municipal water sources.
By choosing native or drought-tolerant plants and installing efficient irrigation systems, you can maximize your water savings without sacrificing beauty or function. With proper planning and ongoing care, you can create a stunning xeriscape that will last for years to come!