A riding mower is relatively easier to cut tall grass with. This is because it's more of a gas-powered vehicle with a large blade beneath.
Even though relatively expensive, the hustle of using one makes the job a fun task and no fatigue after. As you cut with the best mowers, you also have a chance of having an even cut since you set the blade to fit the cut you want.
There is little skill required to drive it and thus provide for use by all. It doesn't consume as much gas compared to a vehicle and thus efficient to maintain.
Therefore once you buy, you need not worry about gas refills as its engine power is not that strong.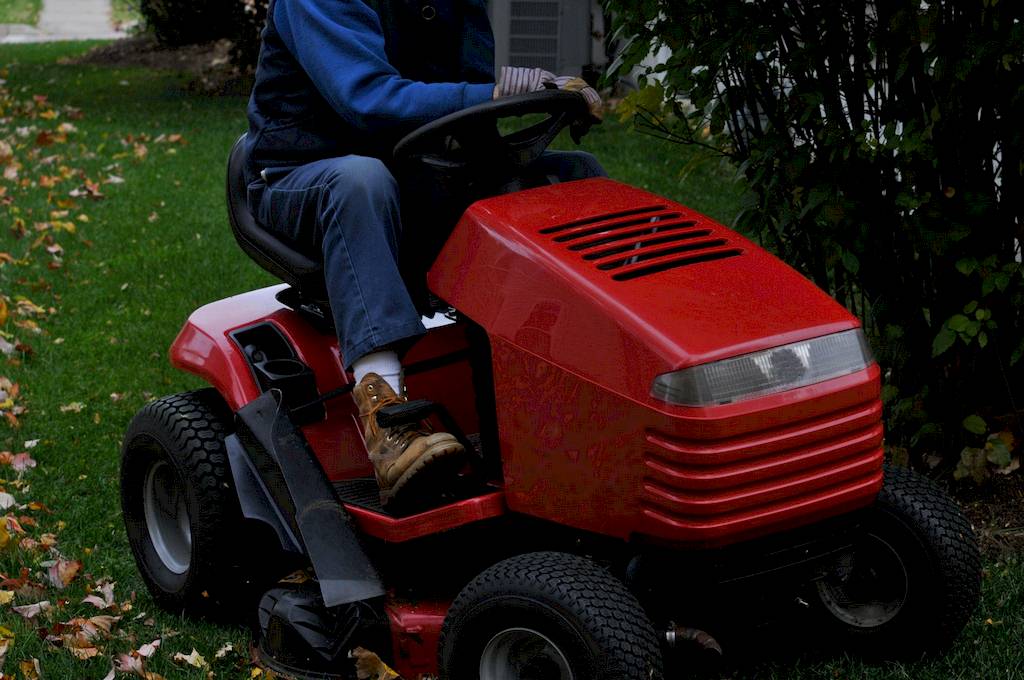 How do you use a riding mower? Here is a guide to it:
Prepare the Mower
First, before you get engaged in cutting, you have to ensure that the mower is in perfect condition for use.
Start by ensuring that the mowers blade is clean and well-greased for spins to cut. If not, grease it and clean it to perfection.
After you are done, check on gas. If you have previously used your mower and you are not sure about the gas level check on it and refill if necessary. Check on your wheels also for a proper maneuver on the tall grass.
Lastly, ensure now that your engine is working correctly. You do not want to stop cutting your grass once you start, and thus a check engine is essential. Once you are done preparing, now hustle on cutting the grass to perfection.
---
Read Also:
---
Start and Adjust the Blade
Now you need to start getting done the most important part of the day. Cutting your tall grass. Start the ignition and adjust the blade. The blade lever is on the side of the seat and adjusts to cut tall grass.
A riding lawn mower for hills is easy to drive since its more of an automatic gear vehicle. This means that the clutch and brake are on the same pedal and the gas on its own.
As you drive, you will have an easy time since shifting gears is an easy task. Step on the gas just a little bit before you release the handbrake to make sure all is in sync.
After you are done release and head to the grass, you want to cut at a reasonable speed and cut.
Start Cutting
Cutting should be a fun affair for you. Engage your gear and drive forward. Always start at the edges of the furthest side so that you can have an easy job.
You will also have perfect control of not having to pass on already cut grass, which can jam your blades motor.
Be a responsible person and drive carefully. Cut the grass neatly and adjust the blade to chop finely. Since you started with a tall grass cut, it will cut to medium and thus adjusting necessary.
Also, as you drive, it's equally important to use the right gear so that you do not damage your gearbox.
Keep Checking Your Blade
You need to make stops promptly to check on your blade if unwanted items haven't jammed it or the motor.
Since this is a solo ride as you cut the grass, you have you to keep checking, which makes it more necessary.
If you note anything is wrong, fix it as soon as fast as you can and go on. This also involves your gas level.
You should have a fuel indicator that should be working correctly so that you have no surprises. In case all is good, ride your mower cutting all the grass on your lawn or field carefully.
Stop and Park
Once you have cut the grass, you may now stop and park. Do this away from the lawn or field you were mowing so that you may have no issue collecting the grass.
Let the engine and blade cool off before attending to them so that you take your riding mower to its parking spot away for the next use.
Store your riding mower on flat level ground away from direct sunlight, but if you have no option, you may invest in a good cover.
Conclusion
There are different models of the riding mower. The cost of one can be quite high, but worth it for a perfect lawn grass cut.
One may cost roughly $1,500-$2,500 depending on the brand you prefer. As you use the mower, ensure that you always attend to its repair and maintenance needs to ensure its durability.
In terms of usability, little skill is required, but its good to have some training for efficiency purposes. You may ask your vendor for a bit of practice, which may be a part of their after-sale services.