Using Skip Bins for Your Waste Can Reduce Landfill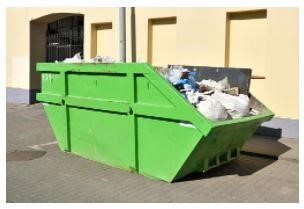 Concern for the environment is something that most people will admit to today. But how many of us dispose of rubbish in an irresponsible way? Many of us would admit to occasionally throwing recyclables in the non-recyclable container, even more, might admit to not really understanding why it's important to separate our waste.
Skip bins are a great way to ensure your waste is dealt with in the most environmentally friendly way possible. This is on the horizon as more big businesses feel the pressure and set stronger regulations in place regarding emissions and waste.
Hiring a skip bin in Perth offers an answer to at least some of the issues of concern. Waste from skip bins is sorted into recyclable and non-recyclable items and not only that but green waste is taken and transformed into compost.
If green waste is added to landfill sites, it contributes to the harmful gasses which can build up there and which damage our environment over time.
Why are Landfills Being Bad and How Can Skip Bins Can Help the Situation?
The most worrying environmental issue about landfills is the slow release of methane gas.
When organic mass such as grass clippings and other garden waste is placed in landfills, it rots, then methane gas is produced and released into the atmosphere.
Methane gas absorbs the sun's heat at a far swifter rate than carbon dioxide does; this makes it a potent greenhouse gas and a massive contributor to climate change.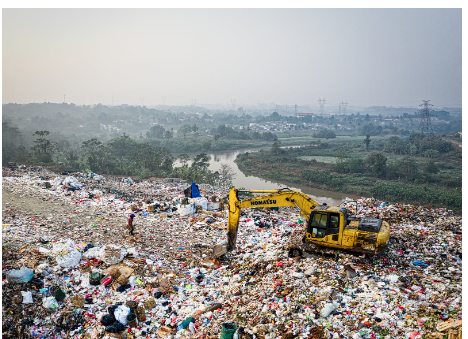 Not only do landfills produce methane but they also churn out carbon dioxide and water vapor in addition to small amounts of hydrogen and non-methane organic compounds.
When they're left to their own devices, these gases contribute to climate change and can also create harmful smog. Hiring skip bins in Perth for your green waste and other garbage means that you're sending it to a place where the contents of the skip bin are sorted out and recycled where possible.
Skip Hire in Perth – What Can be Recycled?
Hiring a green skip bin or a mini skip bin for your Perth home to dispose of your garden waste is simple and affordable.
Many people don't realize that when they fill up skips or mini skips, they are then taken to a sorting station where the contents are carefully checked to ensure that anything recyclable, is sent to a recycling plant.
The specialists from Skip Bin Finder – Perth isn't just about the ease of ditching your waste into a large container but also about ensuring that as little rubbish as possible ends up in landfills.
All waste collected in a skip bin must be dealt with legally and that means no skip is going straight from your home to the dump or landfill. The process is a lot more thorough than that today. Commonly recycled materials from skip bins include plastic, metal, glass, and paper or cardboard.
---
Read Also:
---
What Can't Go into a Perth Skip Bin?
Some things need specialist treatment and so cannot be placed into skip bins. This might be because they're unsafe for you or for the operatives to handle or because you may need to take them to a council-managed outlet. Here's a list of what cannot be placed in a skip bin:
Asbestos
Paint
Batteries
Oils
Food scraps
Contaminated soil
If you have any of the above on your property, you can access assistance to dispose of them safely.
Asbestos needs specialist treatment for both removal and disposal. Please visit The Department of Mines, Industry Regulation and Safety to learn more about how to deal with asbestos.
Paint can be recycled at one of Paintback's many locations across WA, Australia. Paintback is an industry-led initiative to divert unwanted paint from landfills.
Batteries can be recycled at various stores across Perth including Officeworks and Aldi. B-cycle is Australia's national product stewardship scheme for battery recycling and the organization has partnered with many stores and other groups across the country to provide safe drop-off points for batteries. Because batteries are very unstable and flammable, it's never advisable to throw them in your common rubbish bins.
Using skip bins is a convenient and effective way to ensure you're doing your part in keeping Australia beautiful. The short list of things that can't be placed into skip bins is easily managed in other ways.
Skip Bin Waste Types
Most skip bins are sorted into different waste types – this means some are set aside for specific things such as building waste or green waste.
Ensure you order the best type for what you want to dispose of. If you have a lot of varied rubbish, then a mixed waste skip bin would be the best option for you.
There are several options to choose from.
General waste bin
Green waste bin
Concrete/brick waste bin
Soil/dirt waste bin
Mixed waste bin
Above all, remember that skip bin hire in Perth is there not only for the environment but also to ensure that your home and business are kept clean, tidy, safe, and rubbish-free.
Skip bins can be placed at the best spot for your convenience too you might want it very close to your property or a little further away. Speak to your operative to ensure that your skip bin is placed where it will best serve your needs.