The fact that moving from an old house or office to a new one can be a difficult and messy process in many cases.
Also, that when you are living in Australia because it is the country where moving out is not easy.
Therefore, skip bin hire in Australia becomes a must when you are moving out in Australia. And not only in Australia but in general, too, you would not want to have a mess left.
The skip bins are great for organizing goods and managing rubbish and removal in a simple and efficient manner.
In fact, moving into a new workplace or house provides the ideal opportunity to get rid of all the excess and unneeded items that take up unnecessary room.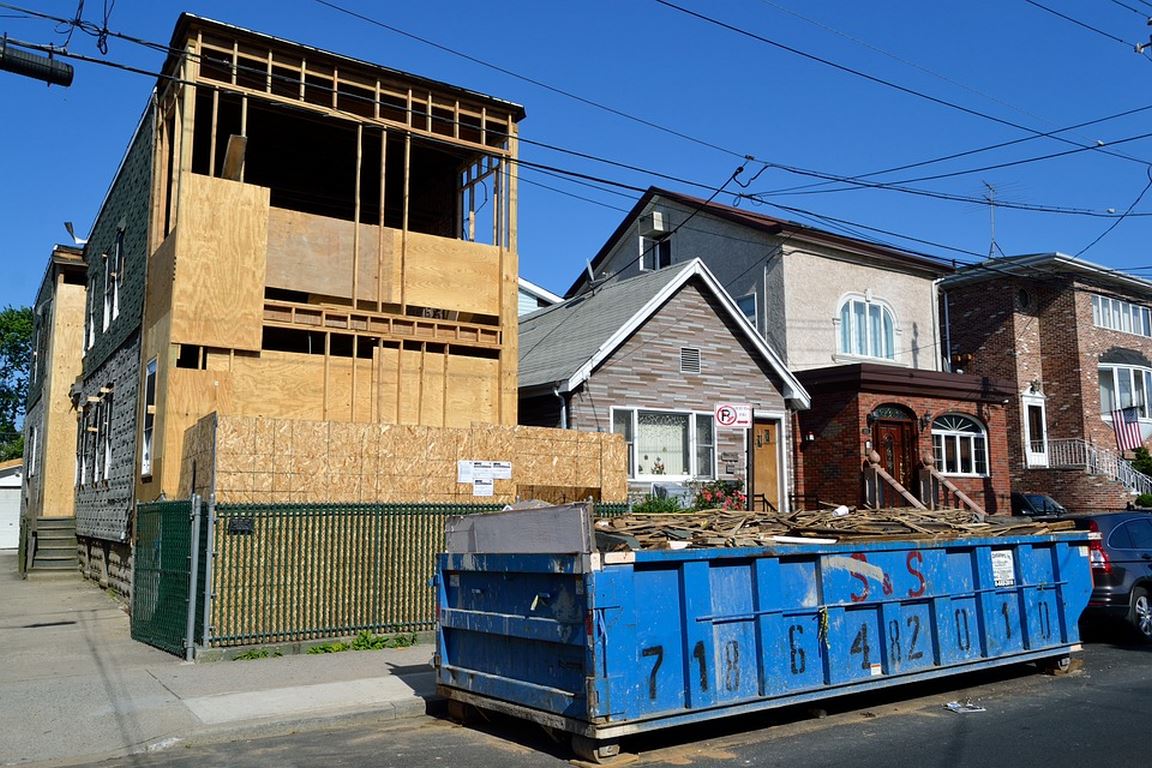 Do you Know Which Bin You Should Go for?
The first image that comes to mind when thinking of a skip bin is a large builder's skip that is usually seen on building sites.
A micro skip bin is a four-yard container designed for small-scale home and commercial waste disposal.
It can hold around forty bin bags of debris, making it quite handy for disposing of garbage generated during renovations, cleaning activities, or moving out of the house.
Mini skip hiring in Australia can assist with organizing, sorting, and leaving the house for the next occupant today.
Here are some additional ways of hiring a skip bin while moving out:
1. Extremely Practical
As previously stated, moving residences is a time-consuming process, and with so many things on your mind, buying a skip bin provides waste management relief.
Apart from the comfort of having specialized resources for disposing of waste, it also saves time spent making multiple excursions to dump yards to drop off the numerous bin bags full of disposables.
Convenience is also enhanced by the fact that the skip bins are delivered right to your door once you place an order that meets your needs.
Picking up a bin that has been filled to capacity is the same; it is taken away without causing any inconvenience.
The size, cost, and service of the skip bin are all established ahead of time, which adds to the convenience.
---
Read Also:
---
2. Cost-Effective Solution
You will receive amazing rates on skip bins with transparent pricing if you do your research and choose an experienced skip hiring provider.
The technique shows to be much less expensive than personally transporting rubbish to the nearest garbage disposal facility.
Compare firms and pick a reputed one that offers the best value and can help you save a lot of money.
3. Maintain Hygiene and Safety
It's critical to stay on top of waste disposal, especially when moving because you'll accumulate a lot of useless goods.
It is your job to keep the house tidy and clean, regardless of whether you are the owner or renter, new renters, or residents.
A little skip can be handy for collecting all the trash left on the premises, such as the debris left behind after mowing the lawn, or any other type of stacked waste in the garden or yard.
This aids in downsizing by allowing you to get rid of the goods you've accumulated and maintain only the items that are absolutely necessary for us.
Is Skip Bin Hiring Only Beneficial for Moving Out?
No, it can be used for anything as skip bins are a rapidly expanding industry. Because of the nature of the task, job sites are prone to becoming cluttered.
Disposing of waste and garbage is not a task that can be completed in minutes or seconds. A proper waste disposal system should be in place, say skip bin newcastle.
1. Allows For More Operational Space
When there is a lot of trash and junk on your job site, you have a lot less space for production.
Consider a building site where 80 percent of the debris is strewn about. Only 20% of workers get paid to mix concrete, load and unload building materials, and assist with heavy equipment operation.
Consider a building site where all trash is collected on a regular basis and all garbage is disposed of in an orderly and timely manner.
Depending on the availability of free space for operations, a construction contractor can accommodate additional workers. Overall, the procedures are sped up as a result of this.
2. Ensure Workplace Safety
Using the services of a skip bin company will allow you and your fellow employees and colleagues to stay safe.
You will be able to dispose of all of your trash in an orderly manner with a skip bin. They come in a variety of sizes.
So, depending on your needs, you can hire a skip bin of the size you want to get rid of trash mounds around your job site or in the office.
3.  Encourages a "Green" and "Clean" Work Environment
The use of skip bins is a proactive waste and garbage control strategy. When you utilize a skip bin, you are essentially welcome to a "green and clean" company.
It assists you in considering the environmental impact of improper littering.
Wrapping Up
Mini skip hires appear to be a blessing when the moving date approaches. They make it a breeze to clean up the entire premises.
Sorting the objects into those that must be taken with, those that must be donated, and those that must be thrown may be done quickly.
Your job as a mover gets a lot easier when you downsize by getting rid of unneeded rubbish. There are fewer things to pack and unpack throughout the process.