Electricity has become a necessity in our lives. It's already at the point wherein we rely on this for our daily activities. Nowadays, our electronic gadgets, appliances, and lighting require electricity.
If we use electricity almost every day, it demands more. What happens if it's high demand? The supply is low. What should we do? We should save and conserve energy, but how?
There are different ways to lessen your energy use, by making behavioral adjustments towards energy usage and consumption such as simply turning off lighting and electronic appliances when not in use.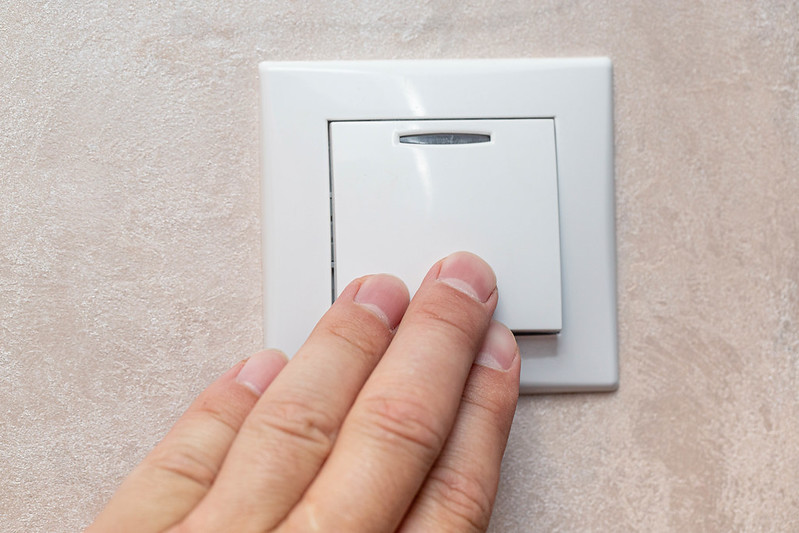 What's the Point in Conserving Energy?
The purpose of saving and conserving energy is to reduce your utility costs in the long run and save the environment by stopping global warming.
Here are a few tips and ways on how to save and conserve energy, so start looking for things in your home that can be changed to be energy-saving.
Using Natural Light
Start by turning off your lights, open up the blinds, and let the sunlight in! If you're considering saving energy, using natural light instead of using light bulbs is a great way to reduce the use of electricity during the day.
Research stated that exposure to nature increases happiness, now that's a reason why you should raise the blinds.
---
Read Also:
---
Change Out your Old Light Bulbs
Traditional incandescent light bulbs release 98% of their consumed energy through heat, which means that they are very energy-hungry, cause your electric bill to go up, and are hazardous. Nevertheless, more energy-efficient light bulbs were invented to compete with traditional incandescent light bulbs.
Compact fluorescent light bulbs and light-emitting diode light bulbs are a better alternative to conserving energy than using incandescent light bulbs.
Unfortunately, compact fluorescent bulbs contain traces of mercury, so they should be properly disposed of when they burn out.
Light-emitting diode light bulbs or LEDs are a better substitute for CFLs because they can save up to 80% of energy compared to CFLs and traditional incandescent light bulbs.
LED light bulbs may be quite pricey and expensive, but they'll last longer and use less energy compared to incandescent bulbs, reducing the times you have to change them out.
Turn off the Lights
This may not look like it is not working but in the long run, simply turning off the light when you're not using it can save electricity over time.
This is the simplest and most common way to save electricity. Check how many lights you're using in the house, and then turn off the lights that aren't in use. In this way, you can save energy annually.
Unplug Unattended Appliances
You may think you already turned off the appliance but little do you know they still consume energy even if they're turned off. Phantom loads are what you call wherein the electricity is still being consumed even when the electronic gadget or appliance is turned off or on standby.
Thus, the amount of the expenses on your electric bill might go up without you even knowing. Instead, use a power strip with a switch rather than unplugging all of your devices. You can cut off the current with just a flick of the switch.
There are more advanced power strips called smart power strips, where they can be operated remotely. This power strip can be programmed and modified to turn off and on at a specific time, cutting off the current to eliminate your phantom loads.
Buying Energy-Saving Products and Appliances
Appliances are a big contributor to our expenses in the electricity bill. If you're considering replacing an old appliance with a more energy-efficient substitute, you should buy an appliance with the ENERGY STAR label.
The ENERGY STAR label ensures you that the product you're purchasing is an environmentally friendly, genuine energy-saving feature, without compromising the functionality, quality, features, and performance of the appliance.
With this, you can save energy and lower your electricity bill.
Do Traditional Methods for your Household Chores
During the good old days, people didn't have access to these big and large appliances, so they had to adapt and use what they only needed.
Even though not using appliances makes it more tedious, but if you want to save energy, and save more money, this might be the best option for you.
For example, instead of using the dishwasher, you can wash the dishes with your hands and dry them in place.
Insulate Your Home
It's important to check for any leaks, openings, and broken seals in your house's windows and doors. Small holes, openings, and broken seals can affect the overall feel of your home.
To repair this, caulking those holes, leaks, openings, and broken seals can solve this problem. With that being said, the temperature and the environment in your house will be back to normal.
Lower the Temperature of Your Water Heater
Water heating systems are also one of the biggest contributors to the expenses in our electric bill. You can reduce the usage of hot water by reducing the temperature of the hot water, and insulate your hot water system.
You can also change out your old water heater with an energy-efficient one, but you have to bear in mind the type of heater that meets your needs, and what heating element it uses.
Renewable Energy
There are energy providers and companies that utilize renewable energy sources like wind or solar energy. However, the companies and providers that provide this kind of service are very limited, so it's difficult to find one.
The switch-over from a traditional energy source to a renewable energy source may be quite pricey, but you'll save a lot of money over time.
 Conserving energy is very crucial and beneficial for so many reasons. You can increase your property value, save up on expenses on electricity, and protect the environment.
You may not see the benefits at first, but you'll reap the rewards in the long run. If you want more tips and ways to save and conserve energy, you can visit Payless Power's website for more.