If you are looking for a DIY project, you should consider making your home more energy-efficient.
Canadian winters are known for their harsh weather, and you wouldn't like that freezing wind to blow through your house in the cold season. Securing your doors and windows in time can help your home remain warm and cozy despite the worst snow blizzards blowing outside.
Energy-efficient doors and windows from Ecochoice Windows can help your home retain almost 25% more heat and lead to lower energy bills during the heating season.
Here are a few easy ways of increasing the comfort of your home and reducing energy costs in winter!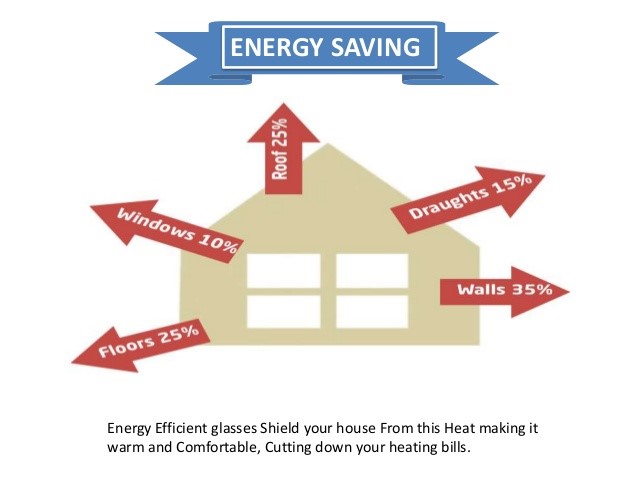 How to Make Your Windows More Energy Efficient
There are several ways of improving the energy efficiency of your windows. You can opt for upgrading them to modern standards if they are old or have obsolete features. Alternatively, you can choose to replace them altogether with new generation windows.
However, you can also improve some of the hardware features of your windows, such as latches, cranks, and locks, to make them more secure.
By caulking, weatherstripping, or adding glazing, you can make your windows close more tightly and minimize the cold air coming into your home.
Try these simple methods of winterizing your windows!
---
Read Also:
---
1. Inspect the State of Your Windows
One way to reduce drafts and prevent cold air from entering your home is to check your windows' glazing and sashes. If they present signs of wear and tear, they might need replacing.
Inspect every window in your home for signs of damage. In areas where the humidity is frequently high, you may notice rot or mold growing on the sashes of your windows. The glass, putty, and paint may also need reparations.
Make sure that there is no air leakage around the frame and at all movable joints. Sometimes, old windows may require an entire overhaul to increase the temperature inside your house.
2. Deal with Condensation Problems
New windows may prevent the wind from entering your home, but they might also seal the house too tightly. The adverse effect of it is condensation, which often appears as light fogging on the interior surface of the window.
To solve this problem, you should try to reduce humidity levels in the house. You can add an extra layer of glazing to increase the surface temperature of the window and prevent condensation from covering it.
However, if condensation forms between the panes of a double-glazed window, your best choice is to replace the glazing unit.
3. Apply Interior Caulking
Outside air usually leaks indoors through the narrow trimming where the window meets the wall. You can make your home more energy efficient by caulking this edge on the inside. If the gap is too large, you may have to use low-expansion foam to fill it properly.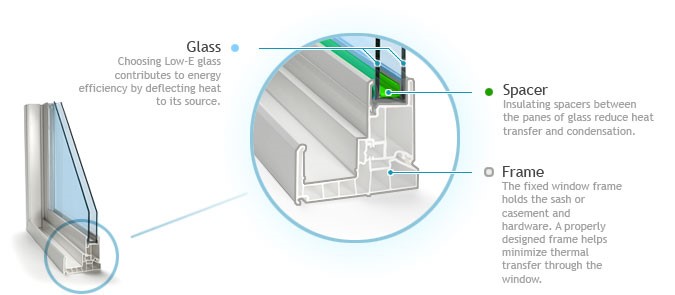 4. Use Exterior Caulking
Exterior caulking fills the same trimming between the window and the wall, but on the outside of your house. This type of insulation prevents both air and rain from entering your home.
Remember that you should apply exterior caulking only after you have sealed the interior edges completely. Otherwise, the narrow gaps can trap warm, moist air that in time may lead to fungus and mold appearing on your inside walls.
5. Install Weatherstripping
Another effective way of increasing the energy efficiency of your home is to use weatherstrips around the sashes of your windows.
This insulating technique is easy to apply, even if you do not have a DIY experience. Weatherstrips vary in thickness, and you can use those that best apply to your windows.
Weatherstripping is also useful in diminishing humidity and reducing condensation on your windows.
6. Consider Installing Storm Window Systems
Storm windows are protection units that you install over your windows to reduce air movement, improve insulation and comfort.
They are suitable for regions where harsh winters bring powerful ice storms and blizzards. In the long run, they help you save money on heating costs.
There are two types of storm windows:
They are high-protection units made from wood or metal with glass or acrylic sheet as glazing that you install outside over your windows.
These are units that you install inside over your windows to minimize air leakage and condensation in the cold season.
Their only downside is that you might have to uninstall or reposition the blinds to ensure that the indoor storm units fit properly over the windows.
7. Use Specialty Products
Sometimes, you can make your home more energy efficient with simple and cost-effective techniques, such as:
Applying multi-layer polyester films on your windows to reduce heat leakage to the outside
Installing curtains and blinds to reduce heat loss during the night
Closing the window coverings during the day and opening the windows at night for ventilation
Checking the skylights and upper story windows for air and water leakage
Using light-reflective glazing and blinds to reduce summer overheating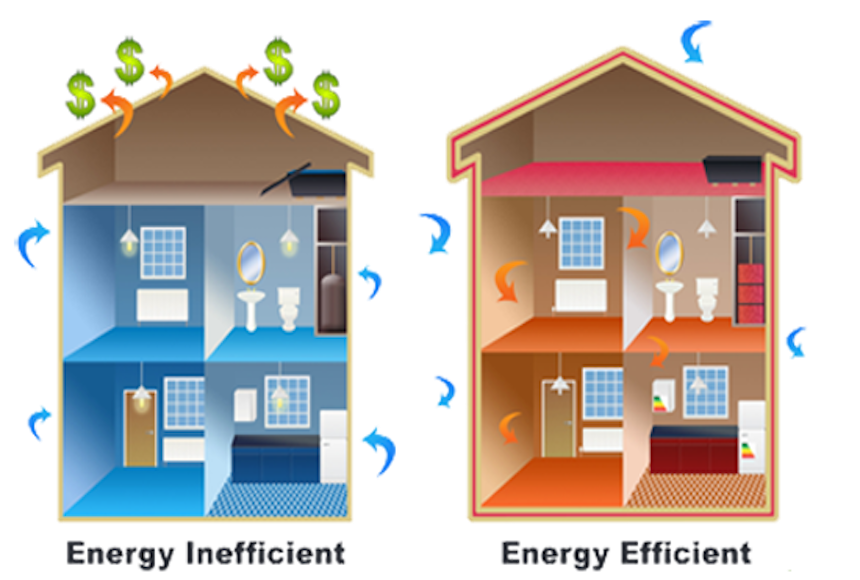 How to Make Your Doors More Energy Efficient
An old front door may be the main cause for your house being too cold in winter and too hot during the warm season. The interior doors also contribute to this discomfort by allowing air leakage and draft to travel from one room to the other.
Doors may reduce the energy efficiency of your home because of:
Poor installation
Years of hard use
Shifting foundations
Seasonal warping
Dents and weak hinges
All of these factors may prevent them from fitting snugly into their frames and creating gaps between them and the walls.
Your best choice is to invest in new, top-quality doors that will improve the energy efficiency and comfort of your home for decades to come.
You may start by installing a new front door to improve insulation and reduce air movement in one of the most used areas of your house.
Next, you should swap your old doors for new ones to add consistency to your home's energy use and demand.
If you do not have the option of replacing your old doors, you can still repair some of their flaws to increase the energy efficiency of your home.
First off, you may use weatherstrips to fill in the gaps between the doors and the walls. Weatherstripping may also help solve seasonal warping and reduce air leakage, humidity, and temperature oscillations.
When weatherstrips do not do their usual magic, you can always opt for removable sealant and heat-shrink film to cover sliding patio doors, warped or damaged doors in your home.