A residential contractor like Colony Roofers handling commercial roofing projects often comes as a shock to many. This is mainly because most roofers who started out as residential roofers are only experienced in handling residential projects and can't handle commercial projects successfully.
However, even though some roofing companies prefer to identify as residential contractors, they still have the experience and skills needed for a commercial roofing project. Colony Roofers is one such roofing company.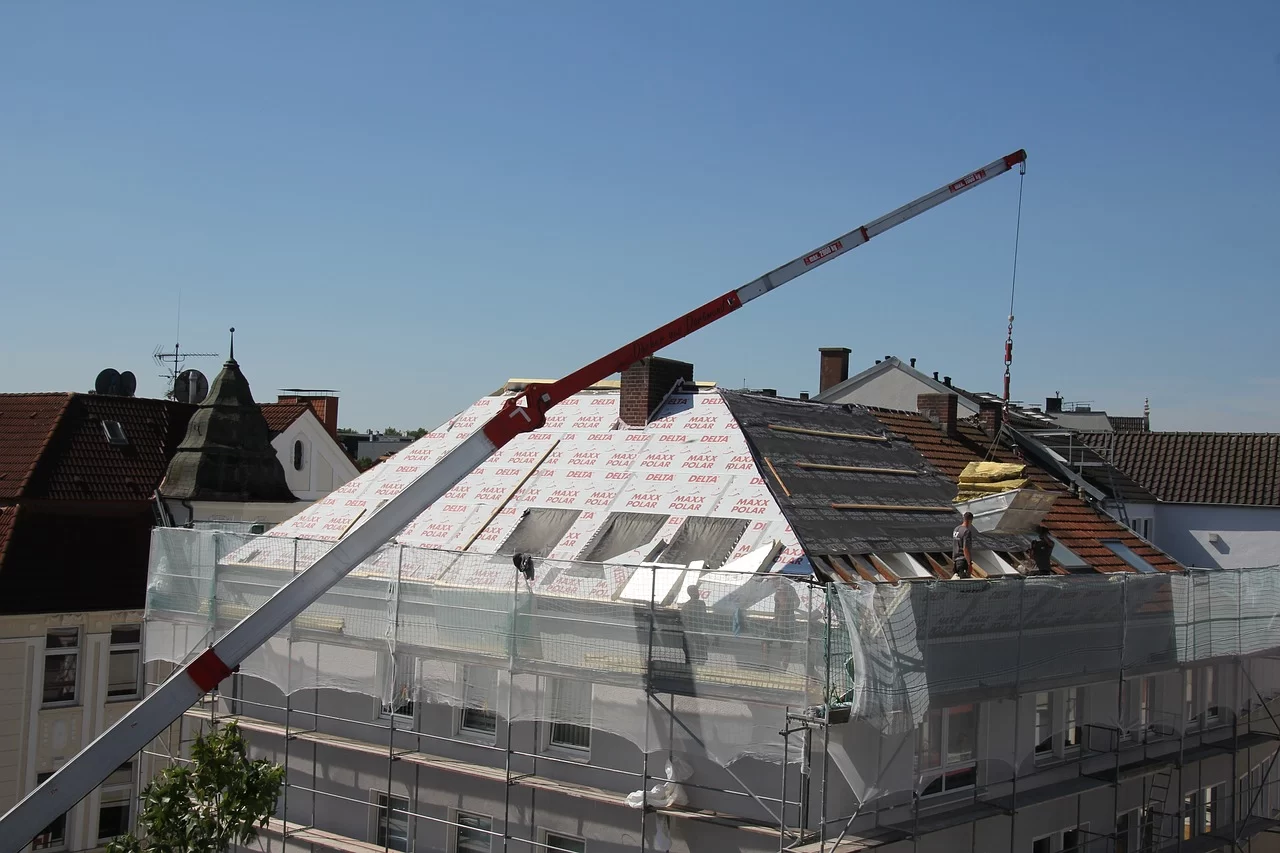 In case you are a residential roofing contractor looking to start handling commercial projects or you are just curious about how a residential roofing contractor can transition to commercial roofing, then you've come to the right page. Here we will list the necessary steps for transitioning to commercial roofing. Read on!
Develop Your Skill in Flat Roofing
It's normal for you not to have enough knowledge of flat-roof systems used for commercial buildings since your focus is on residential buildings, which rarely require the use of a flat roof.
However, once you've decided to transition into commercial roofing, you need to work on your knowledge of flat-roof systems. This is because 90% of commercial roofing is done using the flat-roof system.
So, if you plan on taking as many jobs as possible, you need to learn how to install flat roofs of different materials.
Importantly, before you start this transition, you should decide what kind of commercial roof materials you wish to install and repair.
---
Read Also:
---
Determine Which Flat Roofing Systems to Offer
In most cases, commercial clients already have a particular kind of roof in mind for their project. Even though clients will listen to your advice on the best type of roofing to go for, you may discover that you still have to meet their particular demands.
For this reason, experts advise that you familiarize yourself with trending flat roofing systems so you don't lose potential clients.
Determine Where to Learn Flat Roofing Skills
Apart from using welding roofing sheets together, there's a lot more to learn about commercial roofing. There are two main sources you can associate yourself with to get the knowledge you desire.
These include roofing organizations and roofing manufacturers. Usually, these two sources do have training manuals for those who are interested in learning about flat roofing. They sometimes organize training sessions where potential roofers can learn from industry experts, but you'll have to inquire directly.
For this reason, you should try as much as possible to find the closest one to you.
Get Your Insurance and License
After learning all there is to know about commercial roofing, it can be tempting to send your bid immediately. However, you must ensure to get the required license and insurance required for commercial roofing companies before you do so.
Having an insurance plan protects your organization against unpredictable losses or injuries. Some clients may not even consider hiring you for a project if you aren't insured or licensed.
How To Get Commercial Roofing Jobs
The process of getting commercial roofing jobs is quite different from that of residential buildings, so you must be ready to put in a lot of work. For starters, there are various categories of the industry to choose from, yet you have to decide what to focus on.
You could decide to handle roofing projects for government agencies or private organizations. Many commercial roofing clients advertise publicly when they need roofing services, so it's important to keep yourself updated at all times.
What Clients Look for In a Commercial Roofing Contractor
Certification
Most big roofing projects won't acknowledge your bid without proper certification documents attached. So, if you plan on growing your business, making sure you are certified as a commercial roofing contractor is a must.
Responsiveness
Being responsive can make you stand out in the commercial roofing industry. If you're the type that's always reachable to clients, even in the middle of the night when others won't respond, it'll be easy to gain recognition.
Trust
All commercial clients want a commercial roofing contractor they can trust. This is why some of them check online reviews or seek referrals from other organizations when they're in the search stage.
So, since you're new in the industry, you should do extra work to build the level of trust clients have in you. You can start by offering outstanding services at a discounted rate to small businesses and then ask them to say good things about you on their page and other online review portals.
Good reviews can put you in the good books of prospective clients. You should also try as much as possible to respond to any complaints made by clients about your service.
Discipline
It's normal for a new business to want to do all projects that come their way. However, it would be best if you didn't take all kinds of jobs. For instance, if you know that a job will not leave room for any profit without you cutting corners or using substandard material, then you shouldn't take it.
Commitment
Commitment is another thing clients look out for when hiring a commercial roofing contractor. They want to know whether you're the type that leaves clients hanging in the middle of a project or stays till the end. It's better not to take a project you can't finish than to leave clients stranded.
In conclusion, commercial roofing clients are professional; as such, they expect you to display a high level of professionalism. So always keep that in mind when dealing with any commercial client.