Sawzall, Sabre-saw, reciprocating saw – whatever you call them are the ultimate winners in cutting and shaping things. This has been the best alternative to jigsaws or circular saws.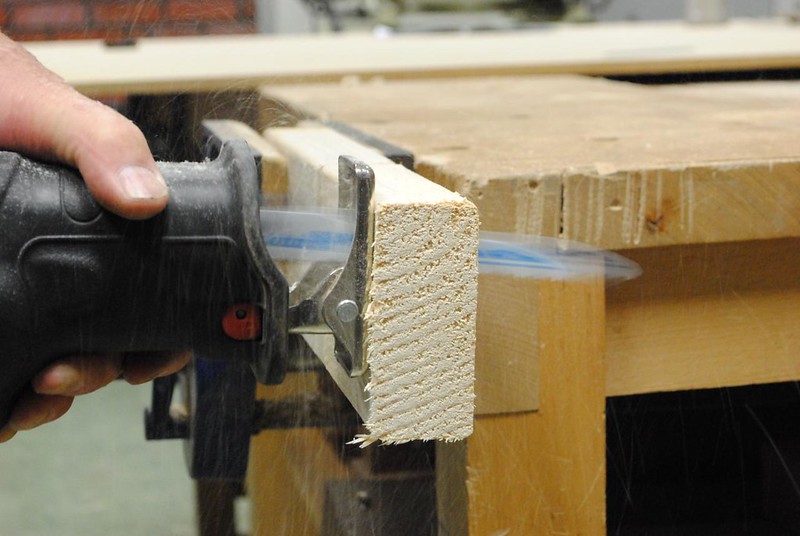 You can cut and rip out materials around door, windows, doors, joists and plastic boards. This content implies the reciprocating saw uses in different ways.
---
Read Also:
---
What is a Reciprocating Saw
Reciprocating saw is a portable handheld saw. The push-and-pull motion of the blade confirms the cutting action. This small but powerful saw is also known as hognose, or recip saw.
The design of the reciprocating saw helps to gain enough speed, power, and lots of features. Let's get to know what is a reciprocating saw used for.
Reciprocating Saw Uses
You have plenty of choices when you are thinking about how to use a reciprocating saw. Here are some significant reciprocating saw uses:
Cutting or Changing PVC and Metal Piping
The reciprocating saw is accessible to the areas where regular saws can't approach. Electrician, plumbers or ac installers keep this device in the tools list.
A saw featuring a double-faced blade with a tip is suitable for cutting indentations on the wall and improving plunge cuts. You can change or cut the PVC or metal pipes entirely.
Cutting Through The Nails and Pins
Removing the unwanted nails or pins sometimes becomes a tough task. But a Sawzall makes the thing more comfortable.
The motion of the blade helps to cut the head of the nails and pins without any extra effort. It will save the shape or design where the pins or nails were attached.
Cutting Metal or Tree Branches
Recip saws have a fine-teeth blade or special kind of blade that can pierce any nails, metal sheet, pipes easily. Your blade is not going to break away or there is no chance of accidents.
The minimal friction of the blade is also sufficient to cut through tree branches and give the wood pieces into desired shapes. No more uses of axes to chop down the trees with extensive applications of other accessories.
Fitting The Doors And Windows
Door, windows require a perfect touch of the saw-blade. But you need such kind of saw which is very much handy, accessible to tough-to-reach places.
The structure, thermic and noise insulation features of the furniture depending on the finishing of your cut. Reciprocating saws are favorable to these cases.
Replacement of  Drywall
You can replace and start repairing damaged are of drywall this Sabre saw. There's a risk of cutting or destroying the electric cables or pipes that are hidden behind the drywall.
You need to fit a drywall blade on the saw and cut it according to the length of that very drywall area. Thus, you can have a safe drywall cut and replacement.
Conclusion
Reciprocating saw uses are lots in number. You can use it for multiple purposes. They will be cost-effective and time-saving without any risk of accidents.
You can make indentations on the wall, cut through different materials, grooming the trees and bushes with a reciprocating saw. This type of saw provides an all-rounder and more fruitful performance.