Are you looking for ways to protect your lawn from the weather? If so, ground protection may be just what you need.
Ground protection can help prevent damage or erosion to an existing ground surface, whether it be lawns, driveways, all-weather tracks, or athletic fields.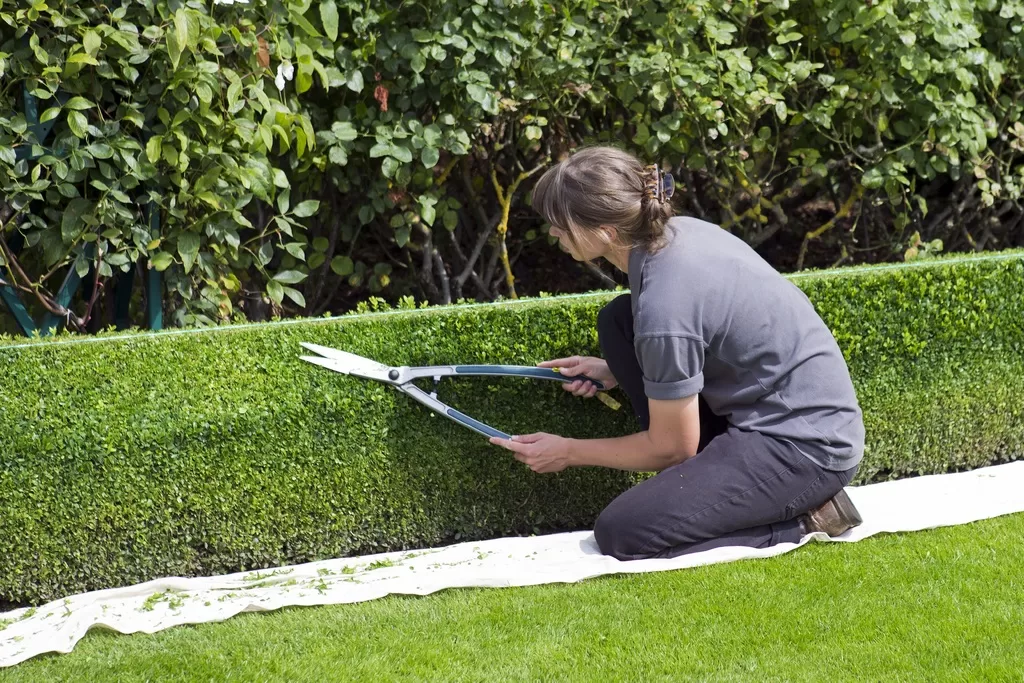 In this article, we'll outline the basics of ground protection and explain how it can help protect your lawn from the elements.
Types of Ground Protection
There are a few different types of ground protection that can be used to help protect your lawn from the weather. Each has its own benefits and drawbacks, so it's important to choose the best type for your specific needs.
One common type of ground protection is a mulch layer. A mulch layer is made up of various types of organic matter, such as leaves, twigs, and straw, which is spread over the soil surface.
This layer helps to keep the soil warm and damp, which helps prevent weeds from growing and reduces water runoff. However, a mulch layer can be difficult to remove if it becomes too wet or heavy, so it's not ideal for areas that get a lot of rain or snow.
Another option is protection mats. Ground protection mats are a great way to protect your lawn from the weather. They can help keep the ground dry, preventing mud and water from being pushed onto your lawn.
Mats can also help to prevent erosion. If you're looking for a reliable and affordable way to protect your ground from weathering and damage, be sure to check out.
These recyclable and waterproof mats come in a variety of sizes and are perfect for areas like property entrances, parking lots, and playgrounds.
A third option is using plastic sheeting. Plastic sheeting is usually cut into a square shape and then laid over the top of the soil surface like wallpaper.
This type of ground protection works well in areas that receive light rainfall or occasional snowfall because it prevents water from reaching the soil surface and plant roots. However, plastic sheeting can
---
Read Also:
---
What Types of Ground Protection Are Available?
Ground protection is available in a variety of forms to help protect your lawn from the weather. A ground cover, such as creeping bentgrass, can provide long-term protection for your turf area.
Or you can use a temporary barrier, such as a tarp, to keep rain and snow off your lawn while it heals. Temporary barriers will eventually need to be replaced or removed, depending on the severity of the weather conditions.
Permanent ground protection options include mulch, sod, gravel, or rocks. Each has its own pros and cons, so it's important to choose the best option for your lawn situation.
How Does a Ground Protection System Work?
Ground protection systems are designed to protect your lawn from the weather. The system can consist of a number of components, including:
A barrier layer. The first step is to install a protective layer on the ground. This layer can be made out of materials like asphalt, gravel, or crushed stone. It's important that this layer is thick enough to prevent water and sediment from entering the soil, but thin enough so that it doesn't impact plant growth.
An irrigation system. Once the barrier layer is in place, an irrigation system needs to be installed in order to provide moisture and nutrients to the plants below. This will help them survive during harsh weather conditions and keep them healthy overall.
A drainage system. Finally, a drainage system needs to be installed in order to remove any excess water and sediment from the ground surface. This will help reduce the chances of flooding or erosion in your lawn area
Which Protection Systems are Best for My Lawn?
When it comes to lawn care, prevention is always better than cure. Protect your lawn from harsh weather conditions with ground protection. Here are some of the best systems for your specific needs:
Tarps: A simple and effective solution, tarps protect your lawn from wind and rain. Place them over affected areas to keep water and dirt away from the grass, and reduce erosion. Tarps are available in a variety of sizes and colors, so you can find one that matches your landscaping style.
Paver Blocks: A more permanent solution, paver blocks provide long-term protection against weather extremes. Constructed from heavy-duty concrete or asphalt, they are designed to withstand both wind and rain. Place them at strategic locations around your yard to create an all-around protective shield.
Ground Covers: Another more permanent option, ground covers offer similar protection as paver blocks but without the need for installation. Made of sturdy fabric or plastic, they can be placed on any soil type (except frozen). They come in a variety of colors and patterns to suit any garden layout or theme.
Costs and Additional Benefits of a Ground Protection System
Ground protection systems can help reduce the impact of harsh weather on your lawn. In addition to preventing damage, a ground protection system may also provide some benefits such as:
Reduced water usage: A ground protection system can divert water away from the lawn and into drainage systems or other areas where it is needed most. This can reduce the amount of water used in your lawn by up to 50%.
Improved soil moisture retention: A ground protection system can help keep the soil moist and prevent it from drying out. This can improve plant growth and make it harder for weeds to grow.
Increased weed control: A ground protection system can trap and kill weeds before they have a chance to grow. This can help control unwanted vegetation in your lawn and improve its appearance.
Conclusion
If you live in an area where the weather changes quickly and often, it's important to take steps to protect your lawn from the elements. For starters, ground protection can help keep your grass healthy and green during harsh weather conditions.
Additionally, this type of protection can help prevent water damage from floods or heavy rainfalls, which can cause extensive Lawn Damage in a hurry. Make sure to choose the right type of ground protection for your property and know when to call in professional assistance if necessary.