Kitchen backsplashes were only a few inches tall before the 1950s and were designed to shield walls from splashes while cooking. They have since grown in importance to kitchen design.
So, choosing the right tiles is a key decision in every backsplash project we take on. Tiles are a must-have in high-traffic areas like entryways, bathrooms, and kitchens. The small details, such as a backsplash tile, add character to your kitchen wall or bathroom sink.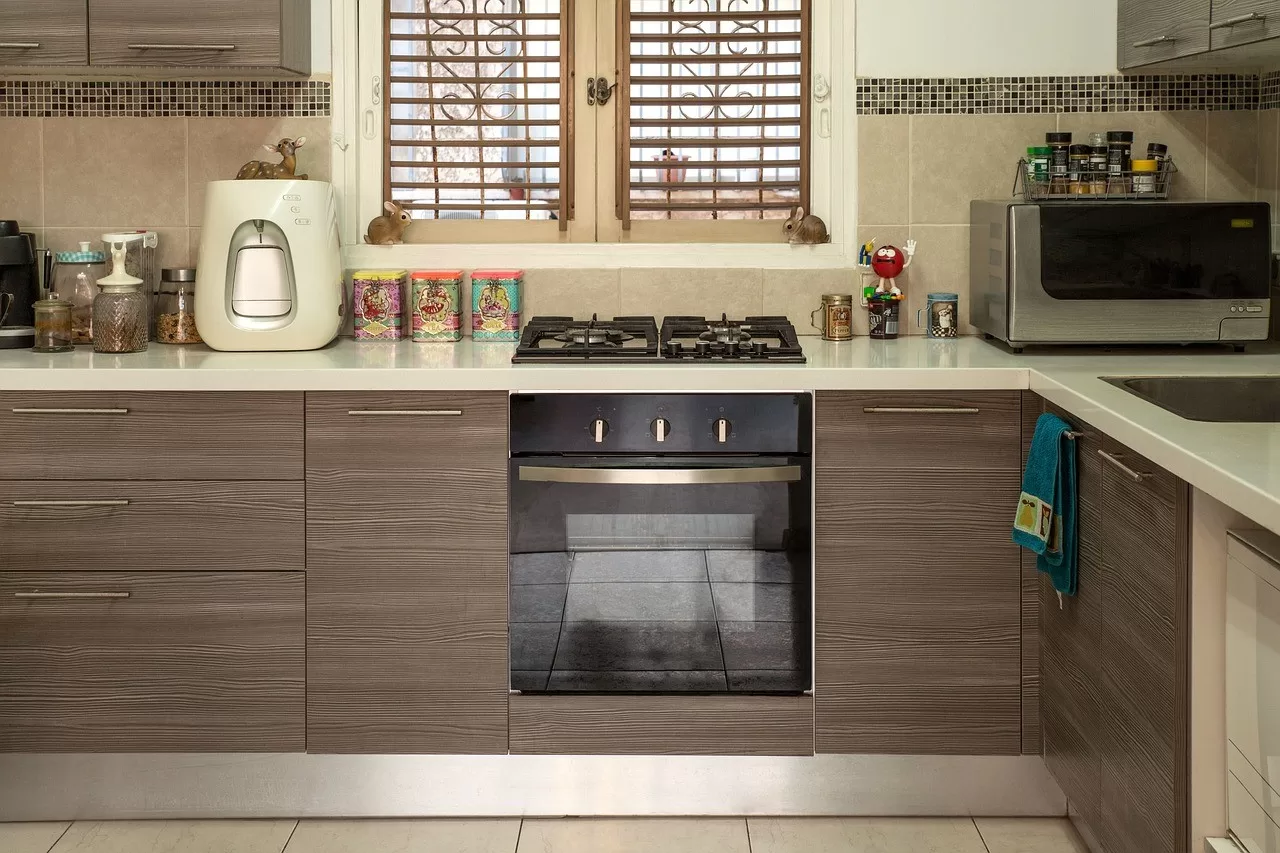 With some meticulous planning and a creative, interesting design process, you can add a splash of personality and claim valuable wall space with an eye-catching backsplash that's as functional as it is fashionable.
What is a Backsplash Precisely?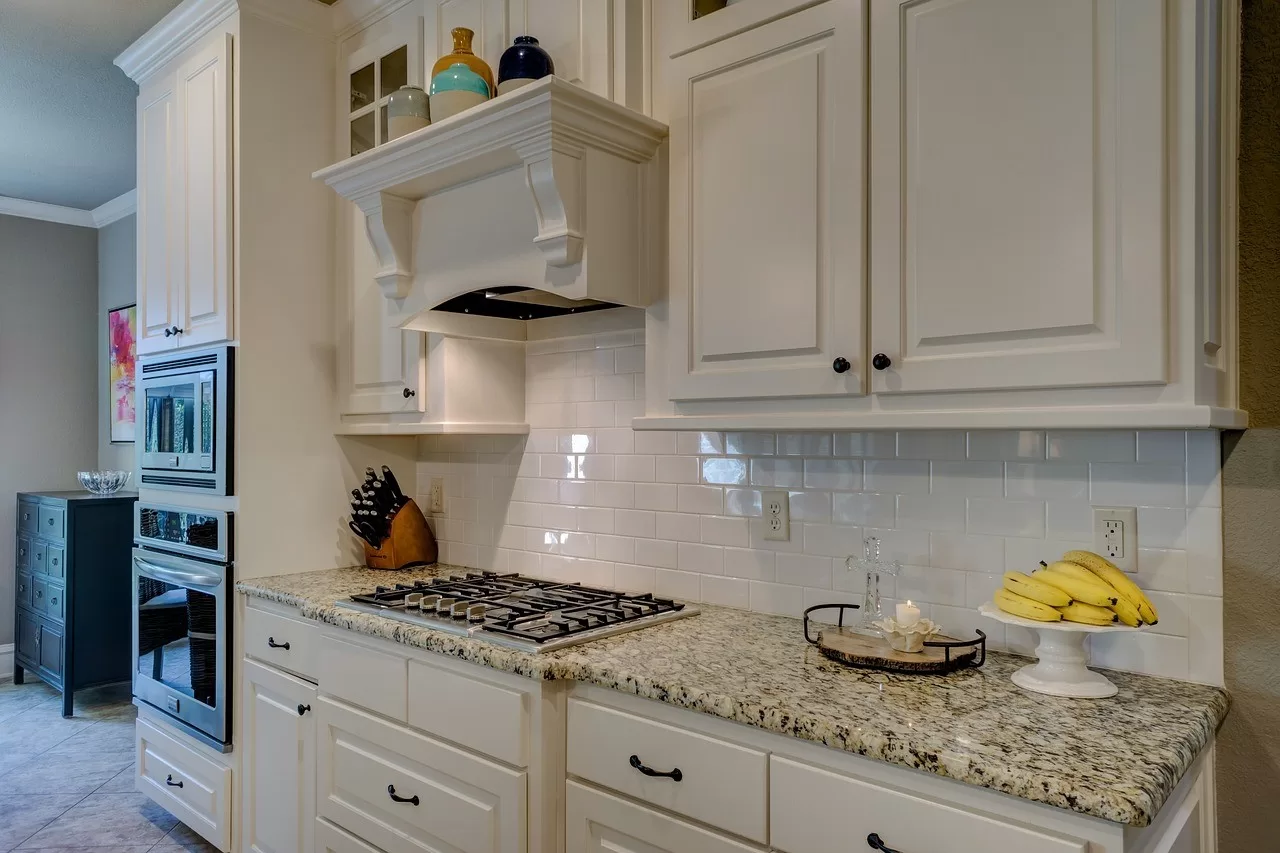 Backsplashes are lengths of material that typically fill the spaces on a bathroom or kitchen wall between cabinets and a countertop. Generally, these have varied from small patches of backsplash that stretch above farmhouse sinks to pre-2000s mosaic-style backsplashes that were frequently meant to match kitchen flooring.
When done correctly, backsplash tile is a brilliant touch to one of the most heavily trafficked rooms in the house, rounding out the space with intriguing textures, color combinations, and design patterns. They could also ideally be installed at the same time as the countertop.
---
Read Also:
---
How to Mix and Match Different Types of Styles For Your Backsplash?
There are so many beautiful styles to choose from when it comes to selecting tiles for a new bathroom or backsplash! Be glad if you fall in love with more than one design when choosing new tiles for your bathroom or backsplash!
This is because it is now easier than ever to combine tiles to create a beautiful design. Before jumping into mixing different kitchen tiles for backsplash, study these essential guidelines below.
1. Blend Tile Shapes
Your tile's shapes can be mixed and matched. You can use scissors or an Exacto knife to quickly cut Smart Tiles, so be as inventive as you like! A mural with a variety of sizes, colors, and forms, for instance, maybe a great concept.
2. Combining Colored and Pattern Tiles
Nothing compares to a pop of color when you want to liven up your backsplash. People often use colored tiles to bring life into their space, whether they want to make a statement with their cabinets or gently accentuate their kitchen hood.
Moreover, choose a patterned tile to draw attention to some specific areas, then choose a tile with the same format but in a solid color to finish your design. The result will be just adorable!
3. A Small Contrasting Tile Band
As one of the newest trends, the rustic design that has been popular for the past few years has been updated with a touch of nostalgia. Why not add a small band of colored tiles to a kitchen backsplash to make a nice contrast? The result is distinctively colorful and timeless!
4. The Duo Design
Painting the top half of the backsplash a light color and the bottom half a darker color is one design trick that a lot of people do. This has a way of making your space bigger.
Moreover, this technique isn't just for painting! To play with light and shadow effects, you can use tiles for the kitchen backsplash in the same way. Just make sure it's in two different colors to achieve the same "magnifying" effect.
Do I Need a Kitchen Backsplash Tile?
A tile backsplash can significantly improve the aesthetic value of your space. With a variety of color options, styles, and backsplash designs to choose from, you can find a tile that perfectly matches your design language and color scheme.
Or you can mix and match with a contrasting color palette, as discussed above! Whether you want to make a statement with your backsplash or go for a more subtle look, adding a ceramic tile backsplash for the kitchen will benefit you. The following are some advantages of backsplash tiles:
1. Moisture Resistance
Water damage is likely to occur in your kitchen because there is so much plumbing behind the walls. Moreover, water damage can be caused by even a small amount of water or moisture. Your kitchen backsplash tile is an excellent barrier that provides an extra layer of protection against costly water damage.
2. Cleaning Your Backsplash Has Never Been Easier
You usually have fun and experiment with new dishes in your kitchen, right? However, after all the baking and cooking, you come up with good meals but you may sometimes have your kitchen messed up.
You understand the sense of fear you have when you accidentally pour tomato sauce or anything on the backsplash.
Fortunately, there is no need to worry when using a tile backsplash because it is stain-resistant; all you need are some paper towels and water to restore it to its original condition. You can't try this with a normally painted wall!
3. Raises House Value
One of the places that speak of your home's worth is your kitchen design. Your kitchen's backsplash tiles will elevate both your house and kitchen to the next level and improve its aesthetic appeal. This will directly raise the value of your house.
4. Low Cost of Maintenance
We talked about cleaning earlier, right? Imagine you mistakenly pour tomato sauce on your painted wall. You can't just wipe it off. You may have to repaint that part of your backsplash. Imagine doing this more than ten times; you would find that you have spent more than a tiled kitchen backsplash.
5. Replacement is Easy
Even if your kitchen backsplash tile is quite durable, it may face damage after years of endurance.  Fortunately, any cracked ceramic tile can be easily replaced without ruining the backsplash as a whole. Simply remove the cracked tile, replace it, and re-grout the area.
How do I Choose My Kitchen Tile Backsplash?
When buying the tile for your kitchen backsplash, keep these steps in mind:
Your Budget: There are a lot of kitchen tiles designs for backsplash. Your savings could be sucked dry if you are not careful. Follow your budget as closely as possible. It is advised that you follow your financial limit.
You can compromise and choose a slightly more affordable choice by adjusting your style preferences just a little bit. Your backsplash is another spot where you can reduce costs significantly if you've encountered unexpected expenses elsewhere.
Space Measurement: You must figure out how many tiles are required to fill the area. You can find out how much you need by multiplying the width by the height to get the area in inches, then dividing that by 144 to get the amount in square feet.
Remember to measure each location as well as the focal wall and all other areas where the tile will be placed.
Consider Your Kitchen Counters: Your counters are basically extended by the backsplash. You must choose whether you want them to contrast or blend because they will be side by side.
White marble countertops and elegant black tile make for a striking contrast in hue, while sophisticated white tiles and white marble counters are popular alternatives. Find the appropriate combo to create the kitchen of your dreams!
Final Thought
Tiles are made to boost creativity and stimulate the imagination. Never be nervous to experiment with different tile combinations since you never know what new decorating trend you might come up with. However, like every other thing, moderation is key.