Moving is a hectic process consisting of many tiring and difficult tasks, especially for those seeing to the move themselves.
However, the biggest challenge perhaps is safely transporting large, bulky furniture. If you don't have the proper tools and equipment to safely disassemble the furniture or proper packing materials, it can end up getting damaged. So you must take extra precautions when moving your furniture like: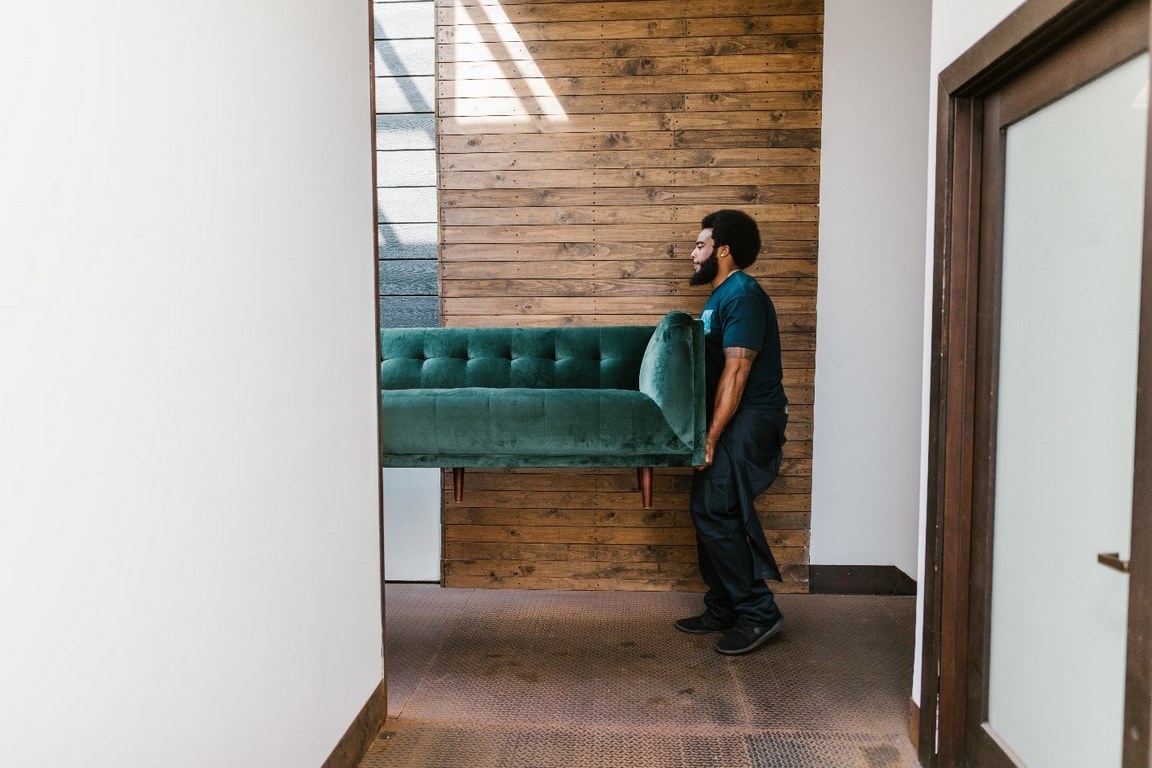 1. Explore Value Coverage and Insurance Options
Accidents are common during moves and can result in scratches or damage to the furniture. Even if you hire professional movers, don't assume that everything will go smoothly.
While it is true that movers know how to disassemble and move your things safely, many unknown factors can cause damage. For this reason, explore all of your options for value coverage and other insurance options.
Valuation coverage is the amount of value liability the moving company is willing to pay if your belongings are lost or damaged during the move. It is not the same as insurance. Hence, consider the value coverage options before hiring the services of professionals.
2. Get a Storage Unit
If you are moving long-distance, it is best to divide the furniture into two: things you need right away and furniture you don't immediately need.
Store the furniture you have no immediate use of in a storage unit so you can safely get it once you are starting to settle in, like unpacking, decorating, etc.
If you don't know about any storage facility, then conduct a quick online search with the name of the city you are moving to and the service you want. For example, if you are moving to Kelowna from Toronto, then type 'Kelowna self storage' to find viable options.
---
Read Also:
---
3. Don't Move Heavy Furniture by Yourself
Many people try to move furniture by themselves to save some money during the move. However, lifting heavy furniture without the proper know-how of the process can become a safety hazard to the concerned individual.
Moreover, it is also a sure way to damage the furniture. Hence, make sure you have plenty of help when you move your furniture. If you can't afford professional movers, enlist the help of your friends and family.
However, it is best to hire professional movers then do the whole process yourself. Your hired help can do the heavy lifting for you while you look over hundreds of other matters concerned with moving.
4. Disassemble What You Can
While we recommend seeking help when moving furniture, you should still try to do the prep work yourself. Disassemble the things you can before the help arrives.
This includes large furniture items, such as bed frames, sofas, tables, cabinets, etc. If you have kept the original assembly guide, then use the instructions in the manual to deconstruct your furniture.
5. Place Nuts and Bolts in Baggies
When you disassemble the furniture, it is easy to misplace the screws, nuts, and bolts while you take everything apart. This can cause a bigger problem, as it can get hard to find the right size nuts and bolts if you lose the original ones.
Therefore, keep a plastic baggie with you when you start disassembling and keep all the screws, nuts, and bolts in that plastic bag, label the plastic bag by the corresponding furniture item's name, store it in a separate box, or tape it with the furniture somewhere safe.
This way, when you arrive at your new home, you will have everything you need to reassemble your furniture.
6. Wrap Furniture in a Stretch Wrap and Move Blankets
You can't just place your bare furniture in the moving truck and expect it to arrive at the new place in the exact condition. Preparation is crucial when moving furniture.
For this reason, we recommend that you wrap all the planks and boards in a plastic stretch wrap that is tear-resistant. It will protect your furniture from damage like scratches and bumps during transit.
Moreover, it is also a great way to keep all the parts in the same place. For example, wrap the table legs and tabletop together for safety. Apart from that, you can also use thick moving blankets to protect the furniture while you move.
7. Rent a Moving Truck with Tie-Downs and a Ramp
If you are planning to move by yourself, you will need a truck with tie-downs and a ramp. The inside of the truck should have tie-downs or straps that you can attach to your furniture to hold it down.
This will prevent the furniture from toppling over and breaking during the commute. Moreover, the moving truck should also have a ramp to make the loading and unloading process more manageable.
Conclusion
While it is preferable to hire a moving company for the job, you can still move the furniture safely by yourself. However, you will have to follow extra precautionary measures and make sure that you follow each step correctly.
Moreover, don't hesitate to ask for help from your friends and family during the move, as they can be a load of help during the heavy lifting, loading, and unloading process.