The cool grass blades beckon you for another relaxing day of yard work.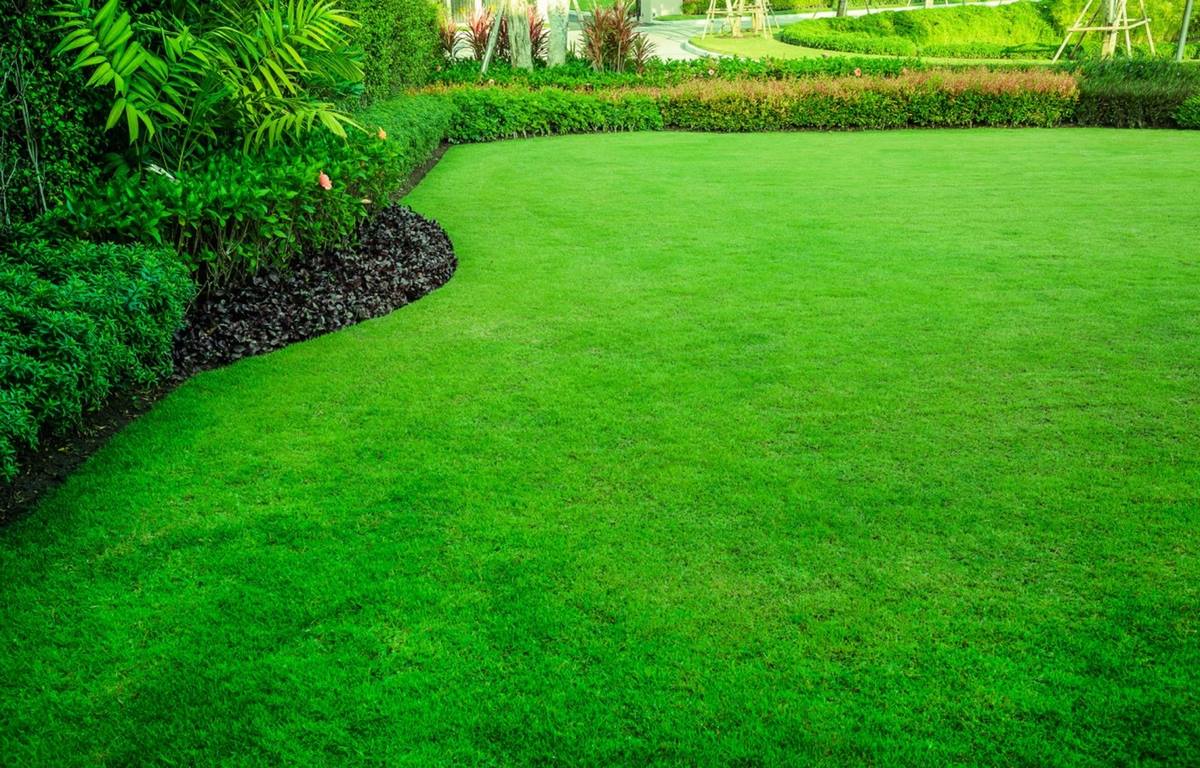 But if you never tend to your grass or even know how to grow grass, it can start to look pretty rough. Whether you have an expansive lawn or a quaint little area around the front door, you must ensure your grass is tip-top.
So, how do you grow grass and keep that grass thriving? Is there a specific kind of care that grass needs? Well, we've got all your answers right here. Keep reading on to learn more about how to maintain healthy grass.
Soil Preparation for Grass Growth
Soil preparation is one of the most important steps in growing and maintaining healthy grass. Start by removing any troublesome grass, weeds, and debris, and then test the soil to ensure a balance of nutrients.
To improve fertility, add organic matter such as compost to the soil. When added to the soil, organic matter helps retain moisture and bind together soil particles.
Until the soil pH is close to neutral, liming is suggested. The soil should be either aerated or turned over to create the right structure for grass growth.
Tips for Watering to Maintain Healthy Grass
Watering your grass is the key to keeping it healthy and lush. Watering your grass in the morning should become a regular habit. Watering in the morning allows your grass to absorb the water before the day's heat causes it to evaporate.
Grass should be watered 2-3 times per week for about an inch each. To avoid puddles and runoff, you should water deeply and slowly. Lastly, it's important to give grass 1-2 inches of water in the summer and 1 inch in the spring and fall to stay green and vibrant.
---
Read Also:
---
Utilizing the Right Fertilizer for a Lush Lawn
Fertilizer provides plants with the nutrients they need to thrive. It helps grass become more resistant to disease and pests and gives it the strength to grow in challenging conditions. Organic or slow-release fertilizers are best for a healthy lawn since they release nutrients over time, allowing the plants to grow stronger.
Knowing your soil's pH level and nutrient content will help you choose the most appropriate fertilizer. It's also important to mow regularly to keep the grass at the right height, as this will promote healthier growth.
Tips for Controlling Weeds and Pests
If the lawn is currently overrun with weeds, removing them as soon as possible is essential. Manual removal is often the most effective way to get rid of them. Regular mowing will also aid in keeping weeds under control, as shorter grass does not allow weeds to access sunlight or nutrients.
If potential pests are noted, it's important to take steps to prevent them from spreading, such as using traps, using insecticides, and making sure all debris is cleared away. Click here to learn more about the products you can safely and effectively use for lawn maintenance.
Upgrade Your Curb Appeal with Healthy Grass Today
Regular feeding, watering, and aeration are the keys to growing and maintaining healthy grass. With proper care, frustration and wasted time can be avoided.
By following these simple steps, you can ensure your grass is lush, vibrant, and healthy. So take action today and start taking steps to create beautiful and healthier grass.
If you are interested in learning more about growing and maintaining healthy grass and other yard-related topics, check out our other blog posts!