Ants are a common nuisance in households around the world. Their colonies emerge in the spring, then they spread into homes as they search for food.
If you want to get rid of them, the key is to keep your house as clean as possible. Then, set baits.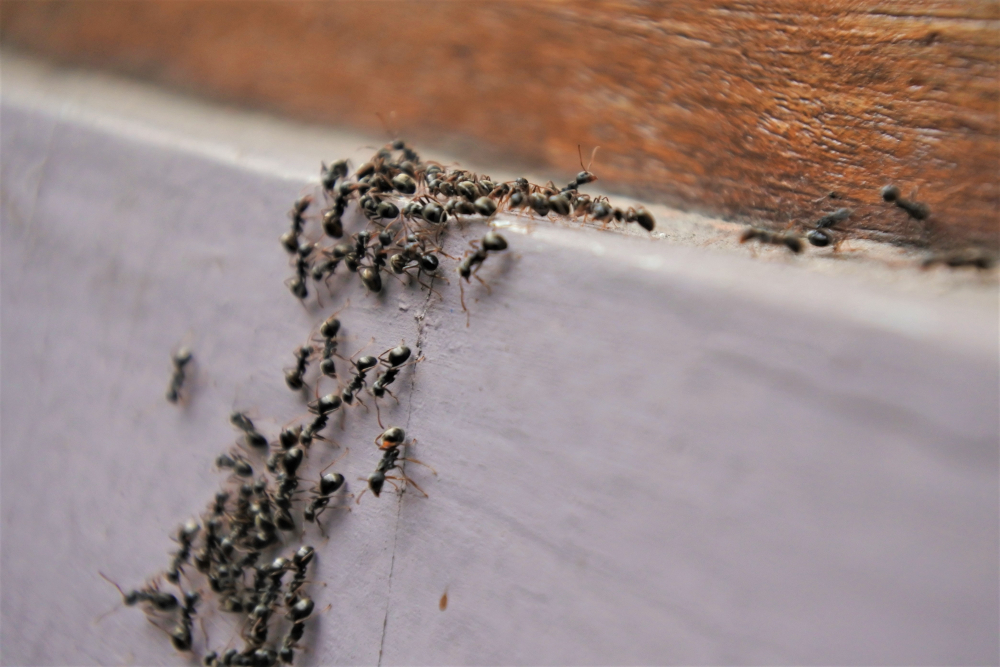 Here's how you can get rid of ants in the home and garden. If you're struggling to get rid of ants, reach out to Ant Control Oshawa or another professional near you.
Practice Good Housekeeping
Ants can smell the food you keep in the house. The cleaner you can keep it, the less likely they are to come inside. So, store your food in airtight containers and keep the house clean.
Vacuum and mop the floors on a regular basis. You should also be sure to take the garbage out when it gets full. Use a lidded can and disinfect it every now and then.
---
Read Also:
---
Seal Entry Points
Ants get into the house via cracks and gaps in the exterior walls of the home. Examine your walls closely and look for gaps surrounding utility lines or cables.
Seal these with expanding foam or caulking. Then, add weatherstripping to your doors and seal cracks you find in their frames.
Fix or replace broken window screens. The goal is to seal the home from the outside as best as possible.
Set Baits
Most ants can be eliminated with a bit from the hardware store. Look for the kinds of traps that you can safely leave on a countertop or somewhere on the floor.
Scout ants that go foraging for food will go inside, grab the bait, then bring it right to their queen. Once the queen is eliminated, the colony will gradually die off.
Erase Ant Trails
Ants produce scent trails to let other ants know where there is food. Erasing these trails sometime after you set bait will prevent any more ants from moving into the house.
To erase them, spray the floor with a vinegar solution of 1 part vinegar and 3 parts water. Then, wipe it clean.
Maintain Wooden Structures
Carpenter ants nest in decaying wooden stumps and structures, like old sheds and porches. Remember this when maintaining your property.
Always replace rotting pieces of wood and maintain the deck so it lasts longer. If you see big black ants crawling in and out of a wooden structure, contact an exterminator right away.
Use Ant Bait Stakes
Ants are good for the garden because they aerate the soil, which helps to bring air and water to the roots. However, too many ants may result in a surplus of aphids and other pests that damage plants.
If there are too many ants in your garden, add a few bait stakes in the soil to bring their population down.
Get Rid of Aphids
Many ants feed on the honeydew that aphids produce. In fact, they farm them. Ants protect aphids from other insects so they can eat their honeydew, which will damage your plants.
So, keep an eye out for aphids in the garden and get rid of them when you see them. Remove them by hand by spraying them with water or a mixture of soapy water.
Use A Perimeter Spray
Perimeter sprays are useful for preventing a bug problem. Unlike other sprays that eliminate bugs on contact, these sprays last for several weeks.
Bugs that crawl on treated areas perish. This helps to keep your home safe from bugs all summer long.
Hire An Exterminator
When all else fails, hire an exterminator for help. This is the most effective and reliable way to get rid of ants. Exterminators have access to high-quality baits and sprays that get rid of bugs very quickly.
They can also help you find the source of the infestation so you can stop it from ever happening again.