Everyone will agree that amongst a home's many rooms, the bedroom is the most integral room of all.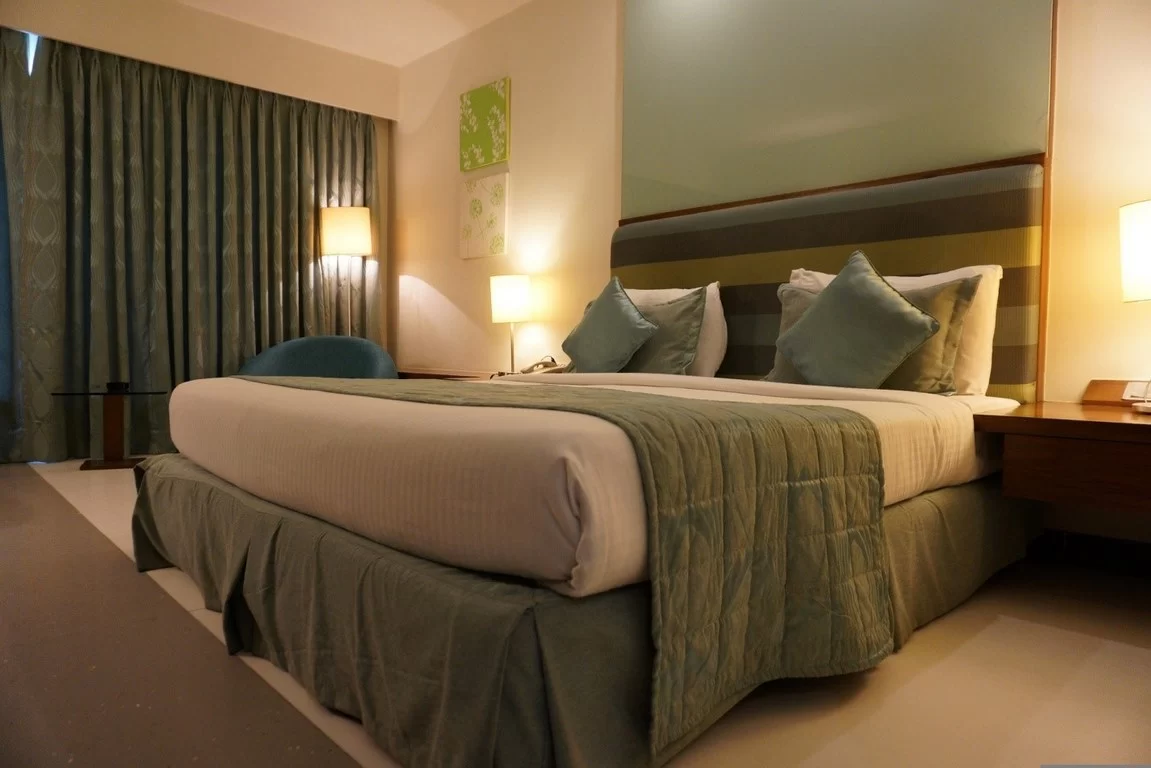 After all, the bedroom is where we all sleep, but more than this, it's the room where we can be most relaxed and be ourselves. For many, the bedroom is the ultimate private space, and it's essential that it's well-designed, organized, and has a pleasing aesthetic appeal.
Whilst there's no denying the importance of the classic bedroom look and all the elements that make it what it is from the crisp bedding to the great lighting that accentuates the room there are also some trends that you would, perhaps, like to follow especially if you are developing a show home. What trends are those? Here's how to create an ideal show home bedroom: trends to follow in 2022.
Use the Colour Blue in All Shades
You can't go wrong with blue if you want your home buyers to feel calm and restful. In its many hues, blue is undoubtedly calming and relaxing especially when it comes to shades like teal, which is both calm and sophisticated.
However, if you don't want to use blue all over the bedroom, you can use it on the cushions, headboard, and built-in storage areas. You can then use a paler, subtler blue for the bedroom's ceiling and walls.
---
Read Also:
---
Layer it
Another technique you can master is to layer everything in the room, as showhome interior design experts like Blocc agree. So what does this mean? It simply means adding color variations on surfaces, for example, or adding a mixture of patterns that showcase a specific palette.
You can also do some layering with a mix of textures a particularly popular trend today. You can opt for two to three design variations and already develop a rich, pleasing space that anyone would love to call their own.
You can also add visual interest to the room with small details, such as trims on the upholstery and the drapes or textures like bedside tables in reeded materials, porcelain lamps, or lamps made of rattan.
Opt for a Giant Headboard
One singular trend that has proven popular with many and will draw the eye of buyers and visitors alike is a giant headboard. This grand and imposing addition to the bedroom will be a unique focal point, and colorful patterns are more on-trend now than the usual glossy-textured monotones.
Headboards also boast more unique, complex styles and shapes, and what was just a rectangular shape is now replaced with curved shapes and even asymmetrical shapes that make your bed look artistic and genuinely in a class of its own.
So here's a tip: look for an upholsterer who can make your headboard and follow your design ideas to the letter including the headboard's size, shape, and a myriad of fabrics.
Make use of Artwork to Create Your Scheme
Another noteworthy trend is the use of artwork to create your scheme. Your buyers will see the bedroom as the most intimate, private space, so why not choose artwork that would exemplify that? A favorite piece of art would add value to the bedroom, and, more importantly, you can use this artwork as a color scheme for the bedroom. Make it your cue to choose two to three colors and work with them to create a room that's truly a sight to behold.