Cleaning the ducts and vents that disperse the air in your house is quite essential.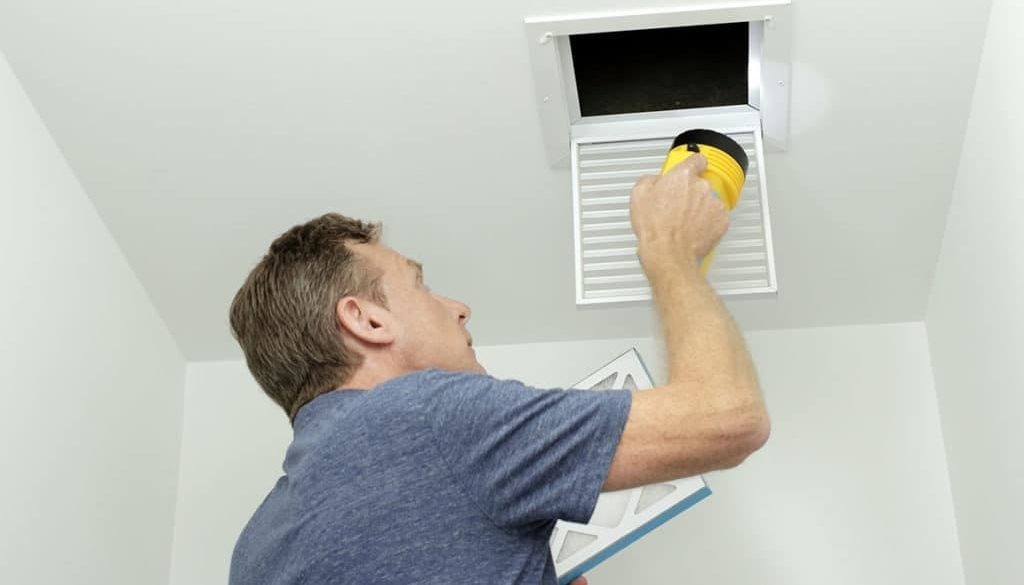 The air vents and ducts are home to an army of dust, dander, grime, hair, and insect fragments that may contaminate the air you breathe.
Considering the amount of dust and debris that accumulates in air ducts, it only makes sense to clean them from time to time.
When it comes to increasing your home's air quality, cleaning your air ducts is essential. You can click here to find out how often you should clean your air ducts.
So, let's now have a look at how to clean your air ducts yourself at home perfectly in the steps outlined below-
1. Gather All of the Necessary Equipment
You'll need a vacuum cleaner with a dust brush attachment, a manual dryer vent brush, warm soapy water, and cleaning cloths to clean your air ducts.
To open wall or ceiling vents, you'll need a screwdriver and a step stool to open wall or ceiling vents to open wall or ceiling vents.
2. Remove Your Vent Covers and Clean Them
Floor registers can be removed with relative simplicity. You can frequently get them to lift. You'll need a screwdriver for wall registers. Before removing your vent cover, use your vacuum's dust attachment to clean the surface of the vent cover thoroughly.
Warm soapy water in a sink should be used to clean the vent cover. Don't harm the finish while scrubbing, but don't scrub too hard. For metal goods, the top rack of your dishwasher is an excellent option because it just takes a few minutes to complete a cycle.
---
Read Also:
---
3. Clean Your Ductwork
Make sure to get the vent brush in there as far as possible. Brush the duct's walls using the rotating brush. The flexible ducts should only be touched lightly to avoid damaging them.
It is possible to clear junk from open ductwork in a basement by tapping on it many times. Finally, remove the brush and enter your vacuum cleaner's hose as far as you can to remove the particles from the floor. If you have a shop vac, an extension hose will allow you to reach further into your ductwork.
4. Wipe the Rest of the Surface
After vacuuming, use a moist microfiber cloth to clean the vent inside. Change the rags as necessary. To remove tough stains, dampen a cloth with an all-purpose cleaner and wipe it over the surface. Make careful to clean the floor or wall surrounding the duct.
5. Wrap Things Up
Turn on the thermostat and reattach the vent cover removed earlier in the day. Allow your system to run for 30 minutes to remove any loose dust from the cleaning process. After thirty minutes, you should change your system's air filter to eliminate the additional dust it has collected.
Conclusion
Forced air from your HVAC system carries dust, filth, and pet hair throughout your house as it passes through ducts and vents. You'll breathe easier knowing your ducts are clear, and you'll notice less dust. In some instances, you may notice a decrease in scents and an improvement in your allergy symptoms due to the detoxification process.