Landscaping provides numerous benefits, from increasing property value to creating a beautiful space around your home.
The critical elements to consider when landscaping are plants, structures, and terrain. The yard's outlook can be enhanced by adding ornamental plants, such as edible plant species. If you work on uneven land or terrain, consider resurfacing to create a more vibrant space.
Common strategies to do this are mounding, grading, and backfilling. Structures like decks, walls, and construction fences can be added to the landscape plans to enhance the overall outlook.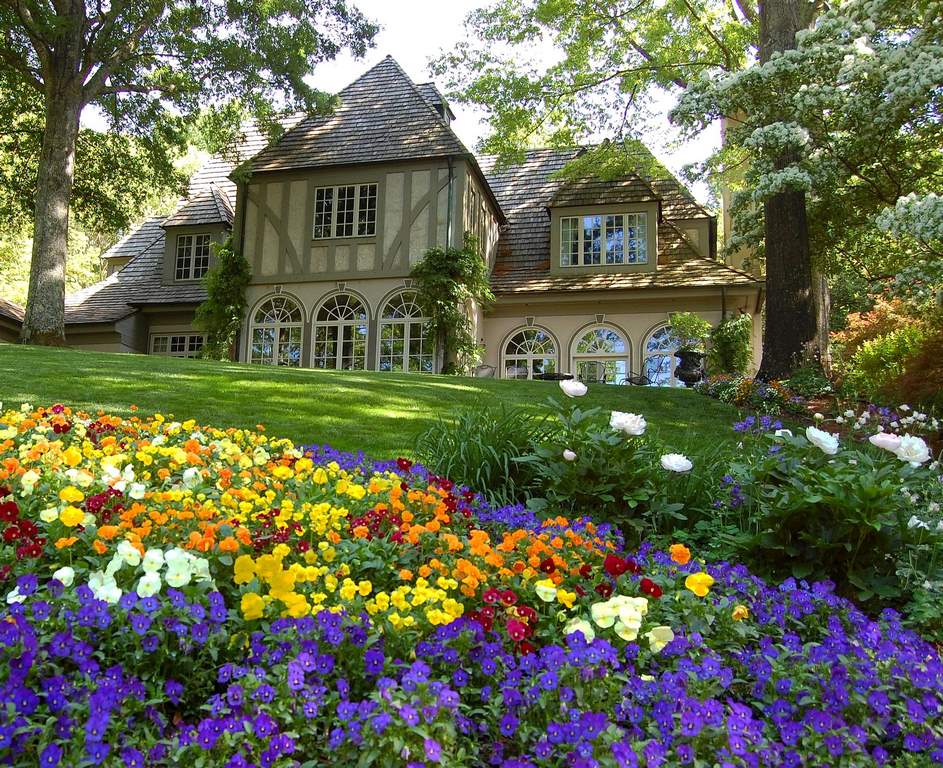 To effectively prepare for a landscaping project, start simple, set your goals, and know your limits. Although you can choose the DIY route to remake the yard, hiring a professional landscaping service will get you a stunning-looking landscape without breaking the bank or spending too much time.
Infantry Landscaping brings military-style dedication and precision to landscaping design. The premier full-service company covers every aspect of landscaping, including tree services, fencing, landscaping, concrete services, and irrigation. Here is an excellent place to start when you want to carry out outdoor landscaping:
Get a Good Grasp of Your Yard
A good understanding of the yard is critical in delivering the results you need at the end of the landscaping work. When planning a landscaping project, continually analyze the regional climate, soil type, and area topography.
Another critical component to consider is the microclimates, which scrutinize the effects of mild climatic changes on your plants.
For best results, choose plants that fit your microclimate variations and landscape. Remember, the area's topography will inform how water drains in the yard.
---
Read Also:
---
Choose a Perfectly Fitting Theme
Think about a unifying theme: you piece together everything in your yard. When choosing a theme, pay close attention to shapes or forms to instill some level of consistency.
If you have invested sufficient resources at your disposal, you may consider sophisticated creations such as an Oriental Garden or relaxation garden. The theme of your garden can be inspired by something as conversational as the architecture of your home.
It would be easy if you thought of the yard as an extension of your home. The theme you choose will inform how and where you place items like plants, structures, hardscapes, and decorations.
Take into Account the People Who will Utilize the Yard
Another critical consideration for developing the yard is determining who will use it. It is essential to recognize that designing a yard for children, outdoor entertainment, or pets requires a different mindset.
In addition, the design and selection of painting, walkways, and hardscapes should be carefully made to create a befitting space that will serve the intended purpose.
If you decide to bring a professional landscaper to maintain the yard, analyze your budget and the amount of investment you want to put on your yard to justify the expenses. Once the yard is set up, ensure it is well-maintained to realize its full potential.
Develop and Link Spaces
A great strategy to get the most out of your yard involves organizing it the same way you plan a room. Also, remember to link all the spaces in the yard to make it easy for people to move around. Setting up openings will further encourage people to explore the yard.
A landscaping expert can help you improve the yard's aesthetics by exploring landscape design concepts like balance, simplicity, Focalization, and rhythm. Balance can be implemented in either symmetrical or asymmetrical form.
With symmetrical balance, everything you have on one side will be replicated on the other. Focalization is another excellent element of landscaping as it focuses on the items the viewer will focus their eye or interest on. The front door is considered the home's focal point, so a landscaping feature can be added near the doorway.
Protect the Resources Available at Your Disposal
An effective way to protect resources and preserve the environment is choosing resource-efficient plants, environmentally sound hardscapes, and ensuring water is consciously managed.
When preparing the yard for landscaping, only remove the plants you genuinely do not need. Plants can be preserved by transferring them to an ideal location to create a way for other landscaping items.
Before introducing any plants, find resource-efficient varieties that require fewer pesticides, fertilizers, and water. You can tap rainwater when designing the irrigation system and co-opt environmentally friendly hardscaping supplies like paints and cleaners to improve the aesthetics of your yard.