Ants are common pests that are typically found in tropical places. They are sometimes mistaken as termites, but unlike termites, they have narrow waists between their abdomen and thorax.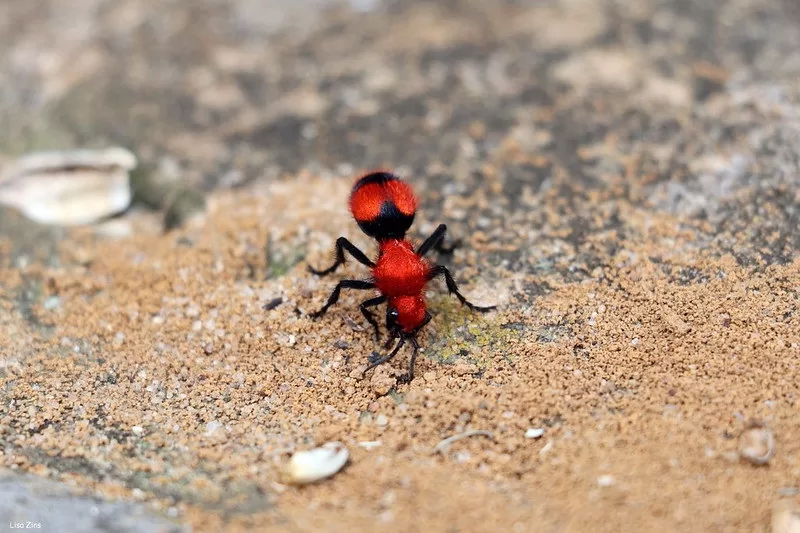 You can also identify ants by their large heads, elbowed antennae, and strong jaws. These common pests are known for being successful in thriving for many years because of their ability to socialize and adapt.
There are many types of ants all over the world – from black ants to leafcutters. Most of them are harmless despite all of them having the ability to bite humans. However, other ant bites can be painful and can even be venomous, like the red velvet ant bites.
Red Velvet Ants
Red velvet ants are usually found in tropical North American areas like San Diego. They are called "velvet" ants because of their velvety exoskeletons, and they are covered in a velvety coat of hair that is slippery to feel. They have long, slender antennae and a slender waist as well.
Red velvet ants are one of the most aggressive species in the world because they can sting if they feel threatened, just like any other stinging insects, and have a unique weaponized scent. Fortunately, they don't pose any economic or environmental damage, and they will hide when they feel threatened.
---
Read Also:
---
Does the Bite or Sting of Red Velvet Ant Hurt?
Yes, the bite or sting of a red velvet ant hurts. They have a powerful sting despite their small stinger, and they can penetrate the human skin with just the tip of their stinger and inject venom. Their bites are sharp and can be so painful that they can last for a few hours but will disappear eventually.
If stung, you may notice redness and swelling around the infected area. In severe cases, you may experience swelling on other parts like the lips, tongue, eyes, and the whole face. You may also experience wheezing, shortness of breath, and hives. Fortunately, you can reduce the swelling by applying a cold compress or ice pack. You can also try removing the stinger, but it is best to seek medical help.
How to Prevent Red Velvet Ants from Biting or Stinging?
You can easily prevent red velvet stings because they would hide when they feel threatened, and they wouldn't just bite without any reason. When you see a red velvet ant or ant mounds, avoid them and do not pick them up. If you pick them up, chances are, they will sting you.
If you are going to wooded areas like forests, make sure to wear protective clothing that will hide any skin to avoid red velvet ants from penetrating your skin. You may also apply ant repellant when you are outside.
If you suspect that your area is infested with red velvet, call a pest control near you. Pest control in San Diego are experts that can help you determine the kind of pests you are dealing with and implement the proper method of getting rid of them.