Unlike a larger bathroom that offers ample space and endless opportunities for playing with décor, things become a bit uneasy.
Since the size of bathrooms continues to shrink as the demand for living space continues to skyrocket.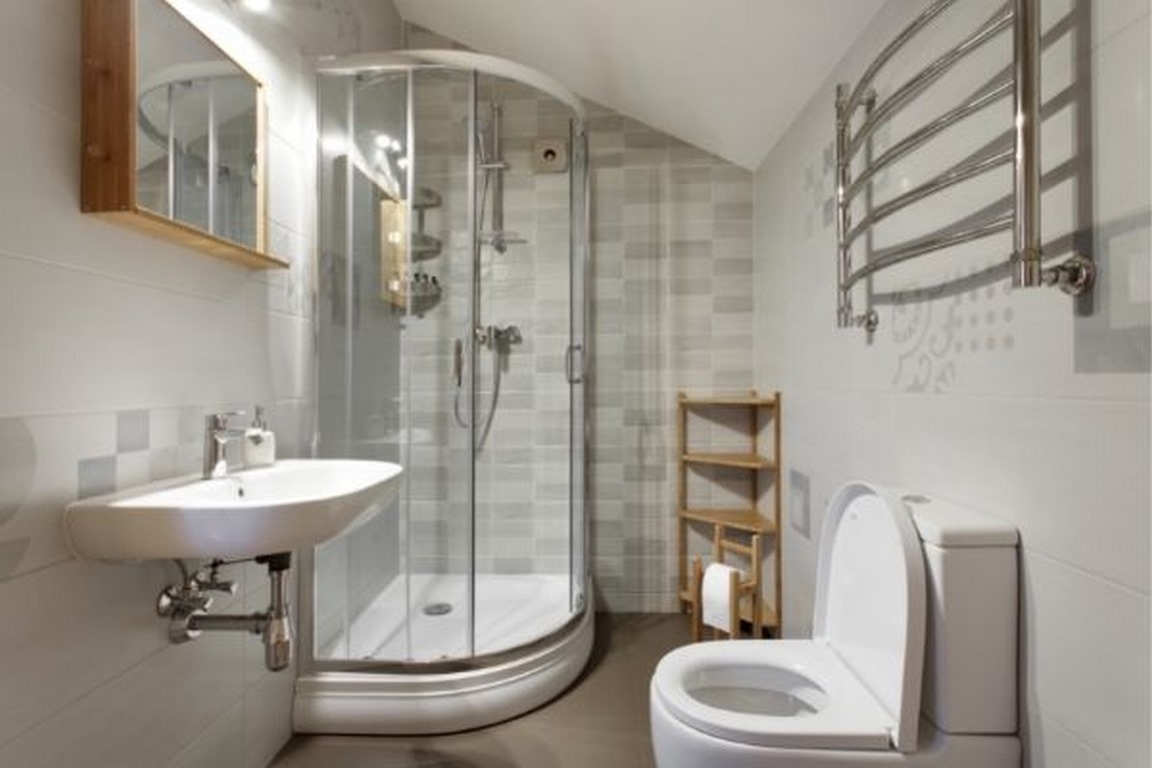 Whether you're looking forward to creating more space in your bathroom or making changes to give an illusion of an expansive space, Smart Remodeling LLC is your go-to remodeling company.
As such, there's a need to find alternative ways of making your bathroom look more extensive and more spacious without increasing the square footage.
Well, if you're tired of that cramped-up feel in your small bathroom, the solution lies in using visual aspects of your bathroom.
And if you are wondering how that can be done? then you needn't worry.
Below are some of the tips that can help you free up the squeezed-up feeling in a tiny bathroom.
1. Be Smart in Your Choice of Color
Having it in mind that a tiny bathroom has a little space to try out your prospect colors. And if the colors don't blend well, you'll end up in visual chaos.
Therefore, if you're looking forward to achieving a large room feel, use one color tone for the whole space. This can be done by a  Bathroom Remodeling Services
But that doesn't pin you down from using a set of two color tones as long as they're blending harmoniously without causing visual clutter.
For instance, you can have your walls and ceiling painted with a similar color tone and, at the same time, have the wall color tone similar to that of the tiles.
To add contrast, use a little furniture that your bathroom space can accommodate without compromising comfort and convenience.
2. Use Fewer Design Transitions
The fewer the designs and patterns in the bathroom, the larger the tiny bathroom is likely to look. With that in mind, you should use the shapes, placements, and patterns that make for a uniform visual transition
When one element of design and print leads to the other, you're sure to end up with a bathroom that looks spacious.
While your bathroom's tile can have a different tile pattern, do all that you can to have cohesion but not contrast.
Also, ensure the future in the room also conforms to your bathroom design and décor.
3. Use Co-Related Patters
Using co-related patterns is yet another great way to achieve a broad visual appeal in a tiny bathroom.
Besides that, use light colors to brighten up the room instead of black color. You can also add some patterns. But ensure you don't overuse them.
Bright colors always give an illusion of an expansive room, thereby eliminating the feel of a squeezed-up room.
And most importantly, ensure your pattern has continuity and co-related throughout the design aspect.
---
Read Also:
---
4. Use of Glasses and Mirrors
Did you know that mirrors can also be used to give an illusion of an expansive room? Well, we'll show you how to use it.
So, if you want to get an ideal visual effect of keeping your room looking large, you should use a mirror or two in your bathroom.
You can also include more glass elements for a more significant effect on lighting. The glass elements could consist of glass panel doors and glass shower frames.
5. Work On the Lighting
Proper lighting is essential when it comes to doing away with the cramped-up feeling in a tiny bathroom.
A properly lit room creates a visual impression of a spacious room. And with a few designs placed where they should be, you can get luxurious with the lighting.
Besides that, you should also maximize the use of natural light for freshness and a spacious room feel.
6. Use Vanity That Matches
A great vanity is essential when it comes to making your cramped up bathroom feel spacious.
If you'd wish to create an illusion of a big room in your bathroom, you can float your vanity in the room in a stylish pattern leaving spaces below them that you can use for other elements of your design.
Regardless of your design or style, suspended vanity offers a stylish way to give your bathroom a comprehensive look.
7. Try A Wide Range of Choices for Your Shower Boundaries
A shower door can add a closed-up feeling. Therefore, if you're looking for a bright room and more space and ample space, using clear glass gives a fantastic result.
And if privacy is a concern, you can use textured glass.
Apart from that, you can also trade off a shower door for curtains.
These options help to add more to your bathroom.