Building a wooden deck on your property is an excellent way to enhance its value.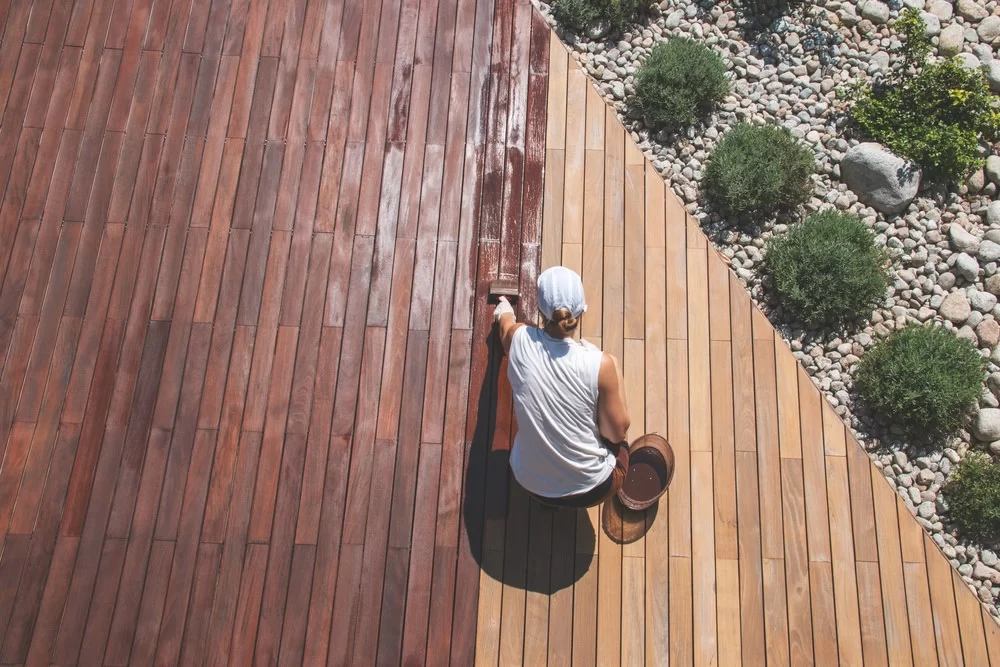 Since wooden decks are typically durable, they can last up to 10 years. Some timber types even reach 20 years. Because of this, it can expand your home space while improving the aesthetic qualities of your property.
On the other hand, proper maintenance is necessary to retain your wooden deck's exceptional condition. Suppose you're looking for ways to provide the best maintenance practices. In that case, you may consider reading this article to guide you. So, read on!
Tips And Tricks to Maintain Wood Decks Properly
To prevent structural and aesthetic issues from happening, consider the following tips and tricks:
1. Clean Regularly
Aside from scrubbing the deck, you can use household cleaning solutions to remove molds, grime, and dirt. However, to preserve the wood's natural qualities, use only products that won't harm them.
For this purpose, oxygen bleach can eliminate deep-rooted molds and mildew. In addition, you may apply wood brighteners to help the deck renew its superb look.
A simple solution of soap and water is effective for removing mild dirt. However, a more effective mixture of baking soda and vinegar can be used for stubborn stains and grime.
Its acidic quality helps in penetrating the stubborn dirt until it loosens and detaches from the deck's surface. Schedule a general cleaning at least once a month for better cleaning results.
---
Read Also:
---
2. Stain And Seal
Wood staining and sealing can protect the deck against moisture and pest damage. Also, it prevents dry rot, molds, and mildew by keeping the surfaces dry.
Furthermore, these processes can counter the deck's fading, which is accelerated by the wood's exposure to the sun and water elements. To learn more about wood staining, you may visit https://www.hellopainting.co/
Meanwhile, if you're considering sealing, ensure the cleanliness of the deck first. Then, start using products resistant to water, extreme sunlight, and poor ventilation. To protect the deck against UV rays, re-seal the deck every two years.
3. Inspect Regularly
A regular inspection of the deck doesn't only involve a visual examination of the deck to check for debris and dirt. It also includes in-depth scrutiny of the quality of the wood, its treatment, and the possible damage that comes with deck problems.
For a thorough inspection, you may start with the following issues:
Rotten Wood
Start with the deck's exposed portions or the ones touching the ground. These parts can be rotten and require immediate replacement or an appropriate repair. In many cases, soft spots may indicate rotten wood on the underside of the deck.
Rusty Hardware
If you notice rusty hardware attached to the decks, such as nails and screws, you can remove them immediately to avoid rust buildup. It would help if you could replace them with wood screws instead.
Loose Planks
Rotten wood or loose hardware can cause loose planks. If these floorboards loosen every time you walk on them, consider tightening the hardware or replacing the planks completely, depending on the damage.
Wobbly Railings
Similar to loose floorboards, railings may wobble when held or moved. Fix them immediately to avoid falling out of the deck accidentally.
As shown here, it's best to attend to these issues immediately to avoid further damage.
4. Use Appropriate Materials
For the best wood deck repair results, use the appropriate materials to ensure the deck's quality. Here are some of them:
Cedar Wood
This option is appropriate for floorboards and posts as they may have the finest aesthetic qualities that enhance home value. In addition, they're lightweight and durable. However, they're quicker to lose their luster than their counterparts.
Pressure-Treated Lumber
Chemically treated lumber is ideal for the deck parts near the ground. Pressure-treated lumber is also an excellent option if a portion is rotten or damaged.
Composite Deck Materials
Wood fibers and plastics compose these materials. This is a good option if you want a deck with minimal maintenance.
Aluminum
Aluminum is durable and weatherproof, making it ideal for the deck's exposed portions. It also usually comes in various colors and contains slip-resistant sealing. These are some materials that you can use when repairing your wood deck.
What Happens to Neglected Wood Decks
Poor wood deck maintenance may result in a series of your deck's structural problems. It may cause rotting and insect damage, especially in the portions near the ground.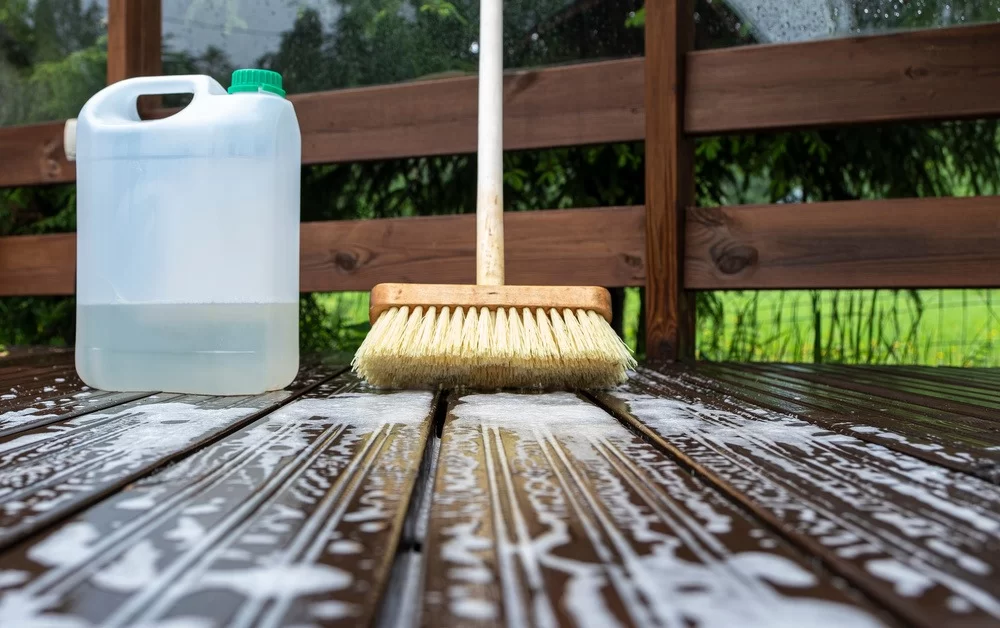 On the other hand, its moisture-exposed surfaces may be prone to mold, making it slippery and unsafe to walk on.
In addition, an ill-maintained deck is prone to splintering and breaking up. It also loses its luster until it becomes warped. This results in more costly repairs and replacements and a decrease in your home's resale value.
Wrapping Up
Wood deck maintenance can be challenging if you're limited with ideas on how to keep their top-notch quality and luster. Fortunately, this article can guide you to maintain your wood deck properly.
If you have a wood deck on your property, it'll help to look for ways to prevent damage caused by natural wear and tear and negligence.