Hiring a competent roofing contractor is a complex endeavor for any homeowner.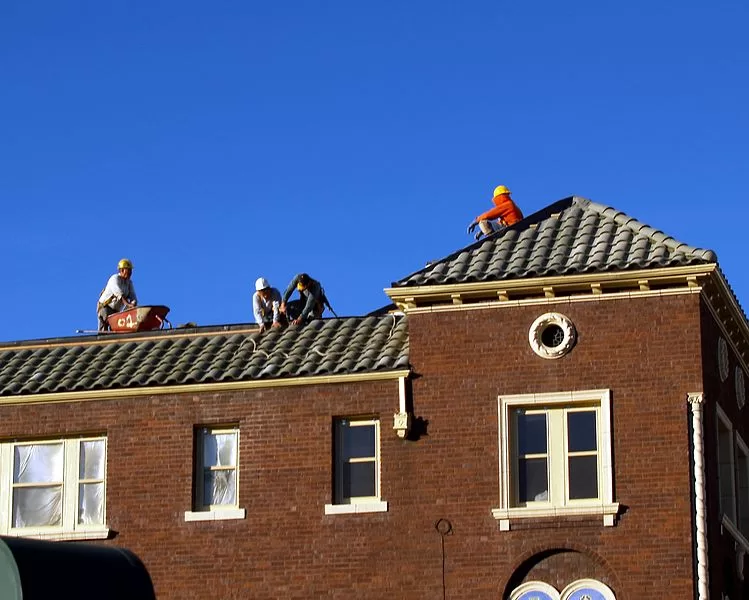 Not only does a person need to shop for the best price, but they also pay close attention to the contractor's credentials, experience, and training. Furthermore, it can be difficult to know which aspects of a roof require repairs or a full replacement, especially if a person is unfamiliar with basic roof maintenance.
Understanding the details of finding and hiring an experienced roofer is essential for ensuring a person's home is safe and secure. Here are some expert tips for getting the most out of a roofing contractor.
Research Contractors and Get Bids from Multiple Companies
When hiring a roofing contractor, research the contractor's credentials and ask for references from previous customers. A homeowner should also look at customer reviews or ratings online before making a final decision, as doing so will give them insight into the quality of work each roofer provides.
Additionally, property owners should request bids from multiple companies to compare prices and get the best deal. When interviewing potential contractors, inquire about their experience, and ask for photos or documentation of past projects. This will help a homeowner assess the contractor's skill level and ensure they can complete the job.
Get an Accurate Estimate of Costs and Timeline
When estimating the cost of a roofing job, be sure to get an estimate that includes all expenses, such as materials, labor, and additional fees. A good contractor will explain what is included in the price quote and review any potential additional costs or changes that may arise during the project.
Before signing any contracts, the timeline should also be discussed to ensure expectations are met. Find out how long the project will take to complete and if there are any expected delays due to weather or other factors. This way, a person can plan their budget accordingly and better understand the entire process from start to finish.
---
Read Also:
---
Make Sure the Contractor Is Licensed and Insured
Before signing any contracts, ensure the roofer is licensed and insured. A good contractor provides proof of their credentials by supplying the homeowner with a copy of their license and insurance policy.
This is important for making sure the contractor is qualified to do the job and that they can offer assistance if something goes wrong during the process. Licenses and insurance also serve as a form of protection for both parties in case of any accidents or damages during the project.
Ask About Warranties and Guarantees
Warranties should also be discussed with the contractor before signing a contract. Find out what type of warranty the roofer offers and how long it will cover their workmanship. Be sure to inquire about any extra fees or requirements needed to keep the warranty in force.
A homeowner should also obtain a contractor guarantee stating they will be accountable for any errors or mistakes during the project. This provides a layer of protection for homeowners, ensuring they are covered if anything goes wrong with the roofing job.
Request Specifics on Quality and Materials
Quality is an important factor when it comes to roofing. Ask the contractor to provide details on what materials they will use and how long they expect them to last. Ensure any shingles, tiles, or other materials are of good quality and can stand up against harsh weather conditions.
Homeowners should also check that all materials meet local building codes and regulations, ensuring their homes' safety and integrity. Additionally, ask the contractor if they offer any special discounts or promotions that may lower costs associated with the project.
Consider Energy Efficiency
When selecting materials, consider energy efficiency. Some roofing materials are designed to reflect light or absorb heat to reduce energy costs during the summer months. This is especially important for those in warmer climates, as it can help save money on cooling bills.
Discuss the options with the contractor and determine which material best suits a homeowner's needs and budget. Also, ask about any special coatings or treatments that may increase the roof's ability to deflect UV rays and improve its overall performance.
Read the Contract Carefully and Take Notes
The contract is the most important part of any roofing job. Before signing anything, read through it carefully and take notes if needed. Ensure that all details are accurate and that everything discussed with the contractor is included.
Questions should be asked if anything is unclear or needs to be altered before signing. Having the contract reviewed by a lawyer or other professional is also a good idea to ensure all bases are covered. This helps homeowners get what they pay for and avoid any surprises.
Set Up Payment Options
When selecting a roofing contractor, set up payment options ahead of time. Ask the roofer how much they will require upfront and clarify when payments will be made throughout the project.
A good contractor can provide detailed information about payment plans and answer any questions. This keeps both parties on the same page from start to finish and eliminates any confusion regarding who is responsible for all costs associated with the job.
Schedule an Inspection Before Starting Work
Before starting any roofing project, thoroughly inspect the existing structure. Have the contractor assess the roof's current condition and determine what needs to be done to complete the job properly.
This ensures that all necessary materials and tools are on the site before beginning work and avoids any potential issues that may arise during the installation. Inspections also give homeowners peace of mind knowing their home is being taken care of correctly from start to finish.
When getting a roofing contractor, there are a few important steps to take that will help ensure the job is done right. Ensure all materials and tools needed for the job are in place ahead of time, select quality materials that meet local building codes and regulations, read through contracts carefully before signing, and set up payment options with the contractor.
Additionally, scheduling an inspection before starting any work helps guarantee the job will be completed efficiently and successfully. Following these tips will have homeowners well on their way toward getting their roofing project finished quickly and properly.