A garage is one of the most versatile places at any home.
Besides parking your car there, you can use it for storage, doing some repairs, or even turn it into an additional room. Attached or detached, it doesn't matter; any type of garage is definitely a huge asset.
That being said, there's a simple concept that can make your life so much easier, and increase the comfort of using your garage. Garage door screens are extremely convenient, and some types are not even that difficult to install on your own.
This article should provide you with enough information for you to decide if you want one for your garage. Here's everything you need to know about garage door screens: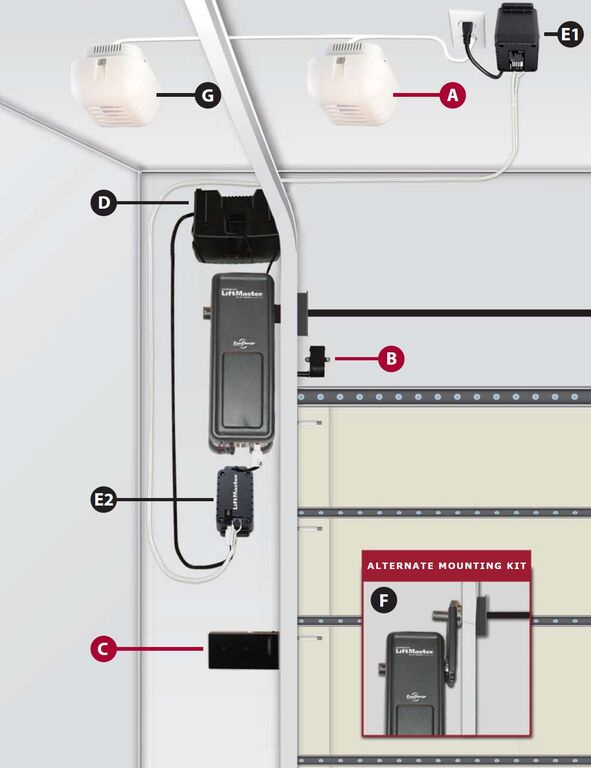 Types of Garage Door Screens
A garage door screen provides you with an additional safety barrier whenever your garage door is up or down. It can be made from a see-through mesh or material, letting the air in, but keeping the dirt, leaves, and insects out.
If you want to install a garage door screen, here are some of the types available on the market:
This is the cheapest option available, and it's also easy to install on your own. Roll-up screens have to be attached to the header first and then secured at the bottom with magnets, hooks, or zippers.
It's not an all-seasons design, but it will be perfect for people who use their garage as an outside space or a home extension only from time to time.
These are more advanced and may require you to hire a professional to install them. This system is fixed on a header and often comes with a remote control that opens and closes the screen.
If programmed correctly, retractable screens can work in tandem with smart garage door openers. If you're wondering whether your screen will work along with your Linear garage door opener, consider checking product details and asking a professional to install it for you.
Here, the runners are fixed in place, and you don't need a remote to move them. However, you can opt for a motorized model for greater comfort.
Installing a Garage Door Screen: DIY
If you're confident in your handyman skills, you may want to consider installing a garage door screen on your own. Here's how you can install a roll-up screen:
Take Measurements
Measure the dimensions of your door frame from one outer edge to the other. However, you'll also need the material to fold over and create hem. For that, you should add another 2 or 3 inches on both sides.
Cut and Hem Your Garage Door Screen
Pick the material you want to install, then measure and cut it. Use a sharp blade, like a box cutter, to prevent rips or snaps. To create a hem, fold over the ends. You don't have to sew them together; a stapler or a strong glue should do the job.
Fix it in Place
The attachment on the floor is optional, but it will secure the position of your screen. You can also add straps at the ceiling to secure the hold of the material when the screen is up. However, hooks or zippers should be enough.
No Time? Consider Hiring a Professional
If you feel you don't have the time or skills to install a garage door screen on your own, then consider hiring a specialist. You may want to consider doing so if you want your screen to be motorized and paired up with your garage door opener.
Usually, the installation shouldn't take longer than 2 hours. Also, you'll be sure that the job has been done right; if you decide to install the screen on your own and end up making a mistake, you may not be able to repair it by yourself.
As such, you'll generate additional costs, which you could easily avoid if you hire a professional in the first place.
The costs for a garage door screen installation depend on a number of factors, such as the type of the screen and its size. If it's a custom project, then you'll have to pay more for labor and materials.
Generally, the average cost to install a screen door for your garage is around $300. However, the prices may vary from $100 for low-end items to even $1,550 for high-end, custom projects.
What Are the Benefits of Installing a Garage Door Screen?
If you're not convinced whether or not you should install a garage door screen, here are some benefits of doing so:
Energy efficiency. A garage door screen provides you with a barrier to increased energy efficiency. It can lower your home cooling costs by leveling out the temperature inside.
Improved security. Your garage is often the least secured part of your house. As such, it's an easy target for would-be burglars, who can easily find ways to break down your garage door. If you install a sturdy door screen, it will act as an additional deterrent.
Install a garage door screen and you'll never have to worry about those pesky insects. If you like working in your garage during the summer, you know how annoying they can be. A garage door screen will prevent insects from getting in, allowing you to spend time in your garage comfortably.
Whenever you open your garage door, even a small gust of wind can blow leaves, dust, pollen, and dirt inside. Installing a garage door screen will provide you with an additional barrier that will help you keep your garage clean, even if you leave the door open for a long time.
The Bottom Line
Installing a garage door screen is a quick and relatively easy way to improve the safety and standard of your garage and, by extension, your home.
As you can see, this unassuming item offers a wide range of benefits, from security to convenience. Depending on your budget and needs, you can pick the most suitable type at a reasonable price.
You can also limit your costs by installing a garage door screen on your own. It would require some handyman skills, but feel free to adapt the DIY approach if you're sure you can do it right. However, if you have no time to deal with it by yourself, hire a professional.
A garage door specialist will have the experience and skills necessary to install your screen quickly and efficiently. In the end, the benefits of having a garage door screen make the whole installation process worth both the time and money.