Do you think buying a house in California is expensive? We'd urge you to think again!
That's because San Bernardino County was declared the most affordable county in California by the California Affordability of Realtors in the Housing Affordability report. In San Bernardino, around 30% of households were able to afford the $493,000 median-priced abodes in 2022.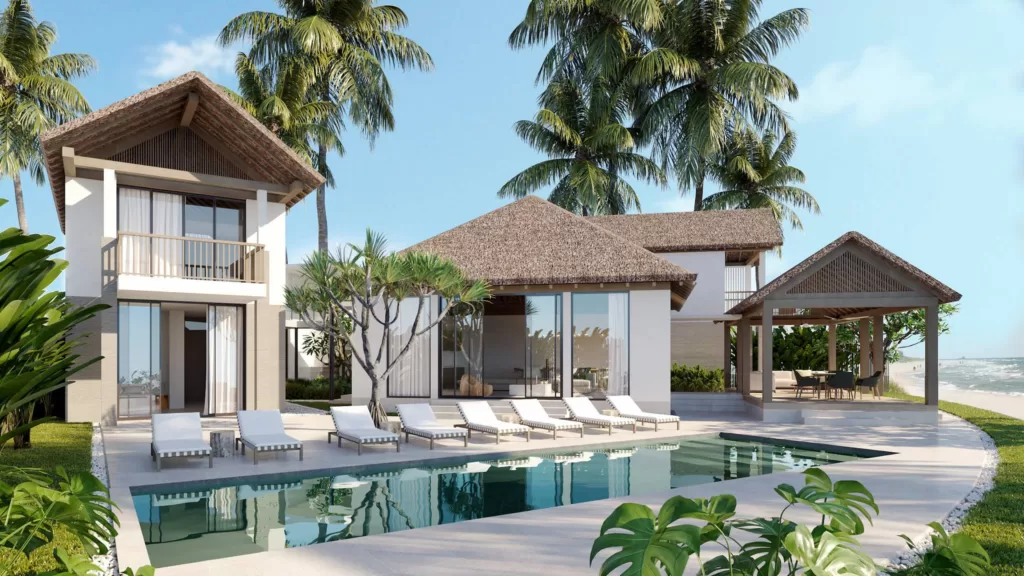 In recent years, several regions across the county witnessed rapid growth. Wondering what contributed to this growth?
In San Bernardino, the minimum qualifying income for buying a home is $111,200, which is relatively low. Even the monthly payment, including insurance and taxes, is $2,780 in the county.
That means you'll save a lot of money if you buy a house in San Bernardino County than anywhere else in Southern California.
4 Tips to Find Your Perfect New Home in San Bernardino, CA
Victorville, Barstow, Apple Valley, or Big Bear Lake – there is no shortage of communities with affordable housing when it comes to San Bernardino.
However, navigating the housing market and narrowing down your options with little to no knowledge about the real estate market of the county is tricky. In the process, most homeowners invest in the wrong properties, ultimately wasting their money.
To ensure none of this happens to you, we asked the experts for a few tips for finding the perfect home in San Bernardino, and here's what they shared:
1. Know Your Finances
Prior to starting searching for homes in any neighborhood, decide your budget or the amount you're willing to spend. If you plan to sell your existing home, knowing its net proceeds is important. That's because it will help you understand your budget based on the money you'll receive after selling your residential space.
Though first-time buyers need not worry about selling their homes, they need to determine the size of the mortgage they are eligible for with their present income.
2. Hunt for Homes That Fit Your Budget
As soon as you get pre-approved and have determined the amount you're ready to shell out for your dream home, start searching for homes.
You can take the traditional way of touring communities in search of your dream home or browse for homes online from your comfort zone. Websites like Century Communities allow buyers to take a video or 3D tour of their new homes in North San Bernardino via smart devices.
From spacious kitchen to bed/bath on the first level to the porch and one-bay garage, buyers can explore every nook and cranny of new homes on Century Communities' website.
Among buyers, The Enclave has been much sought-after for new homes because it's surrounded by the California Theater of Performing Arts, the San Bernardino History & Railroad Museum, and the San Bernardino County Museum. Homes at The Enclave feature two bays, and their price starts from $500s, which many people find reasonable.
---
Read Also:
---
3. Plan for the Future
When it comes to buying homes, many people only take into consideration their present situation. However, experts suggest considering both the present and the future.
That's mainly due to the fact that when individuals buy a new home, they plan on staying in it for a good number of years, ideally seven to nine.
Right now, you may not be in need of a kid's toy room or an extra bedroom, but you'll need them when you have kids a few years later. And if you work remotely, you may need a spare room to set up your work-from-home office.
Now that doesn't mean you buy a villa because that won't make sense if you live alone. But having a room or two will help you lead a comfortable life when your family grows.
4. Get to Know the Neighborhood
Finding the perfect home with all amenities you need is only half the battle won because knowing your neighborhood is important. After all, who'd want to reside in an area which is miles away from hiking trails, schools, authentic eateries, and other places of interest? Well, no one.
If you're fond of hiking, search for areas that aren't far from your residence. Alternately, those who prefer takeout on weekends must check if the local restaurants of the area cater to their taste buds.
Finding the Perfect Home in San Bernardino: The Takeaway
Searching for the perfect home that is modern, spacious, and comes pre-built with every amenity is like looking for a needle in a haystack. However, no matter how challenging the task appears to be, your hard work will be paid off in the end with a home that you'll love.
While you can hire a real estate agent or a realtor who can help you purchase a home that fits your budget, they'll charge a small sum as a commission. In order to avoid that, we suggest you look for home builders in San Bernardino, take a tour of the home you like, and seal the deal if something fits your lifestyle and, of course, budget.