Do you like the idea of designing a space for people? If yes, a course in interior design can be your calling where you can learn to develop your creative skills and business acumen both.
If you aspire to become an interior designer, you will need to design commercial and private establishments. The interior designing industry involves consulting and designing services provided to people who like to design or renovate their spaces aesthetically.
The interior designing industry has been growing at a faster rate due to investments across the world. Due to the increase in construction activities, improvement in the standard of living, and rising incomes people like to have an exclusive service that takes care of their need to have an exclusive space designed for them.
This has increased the demand for interior design services. Therefore, it is a rewarding career for budding designers.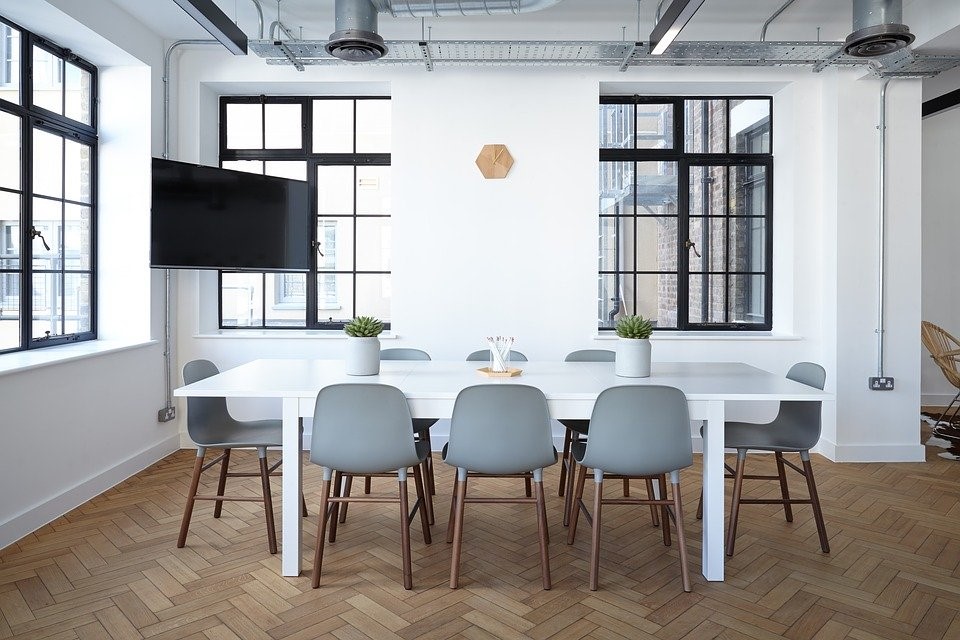 Interior designing is a fascinating field and many people want to become interior designers today.
The field allows you to design functional spaces for offices, buildings, hospitals, and houses and allow you to interact with a variety of clients. So, if you want to leverage the current opportunity, you need to know the career, educational qualifications, and how to get started in this field.
You can work as a freelance designer or become an employee of the firm after completing your education or a formal interior designing course from a reputed institute.
---
Read Also:
---
Many colleges and universities today provide a degree in interior design that you can search for. These colleges will be a learning ground for you to understand the smallest possible things to notice when designing a living space.
Not only this, you will learn your craft well to help you understand the modern requirements and design space that can transform people's life.
A good interior designer should have an innate sense of style and use his creativity to become successful in his field. He should be able to communicate and listen well.
If you are passionate about becoming an interior designer then you should know that there are many opportunities in this industry to explore.
All you need is the ability to look at any space and visualize how different components can come together in any given space. Out-of-the-box thinking and problem-solving skill can help you go a long way in this field.
Many countries are experiencing an expansion of the designing and construction industries due to economic activities in their region. Dubai is one of them, that will dominate the interior designing industry for many years.
Not only this, planning of mega upcoming events like Expo (2020), Index at World Trade Center Dubai, FIFA world cup 2022 and increase in tourism has further given lucrative opportunities to businesses and interior designing projects in the area.
So, Top Interior Design Companies In Dubai will need talented and experienced people to work on different types of projects in the industry.
What Makes a Good Interior Designer?
If you want to become a good interior designer and are pretty much aware of the industry standards, you should be quick enough to identify the trends all over the world. You should learn every possible trick to satisfy your client's needs and help them to transform their living space.
Whether you want to become an interior designer or a fit-out specialist, you should convince your client by giving them a new space that is different and suits them.
As a qualified interior designer, you will decorate a place keeping in mind the present and future needs of your client. A good interior designer will suggest something unique to the client which is useful in the long run.
As an interior designer, you can motivate a clueless client to try something modern or new to break the monotony. So, it means an interior designer needs to be innovative and creative.
You need to think in a way where a client can benefit the most from your services. So, make sure you must develop these qualities to become an interior designer.
There is no shortage of good salaries and opportunities for deserving interior designers. Those considering it as a career need to know that the industry is robust.
As an interior designing professional, you can work as a designer, architect, art director, and fine artist. So, if you have not made a final decision, here is the good news for you to consider it as a career option.
Start with a relevant portfolio, once you complete your education to seek an internship. This will help you to get the right exposure in a real-life environment.
This will allow you to take challenges and help you grow to become a good interior designer. So, take a step towards success and become an interior designer with this guide.