If you are getting into the barber business and don't know what hair clipper does barber use, you are in the right place.
Today not only that we are going to tell you everything about what hair clipper professional barber use we will also just simply give you a list of the clips.
Here a great barber clippers list for you. You are welcome.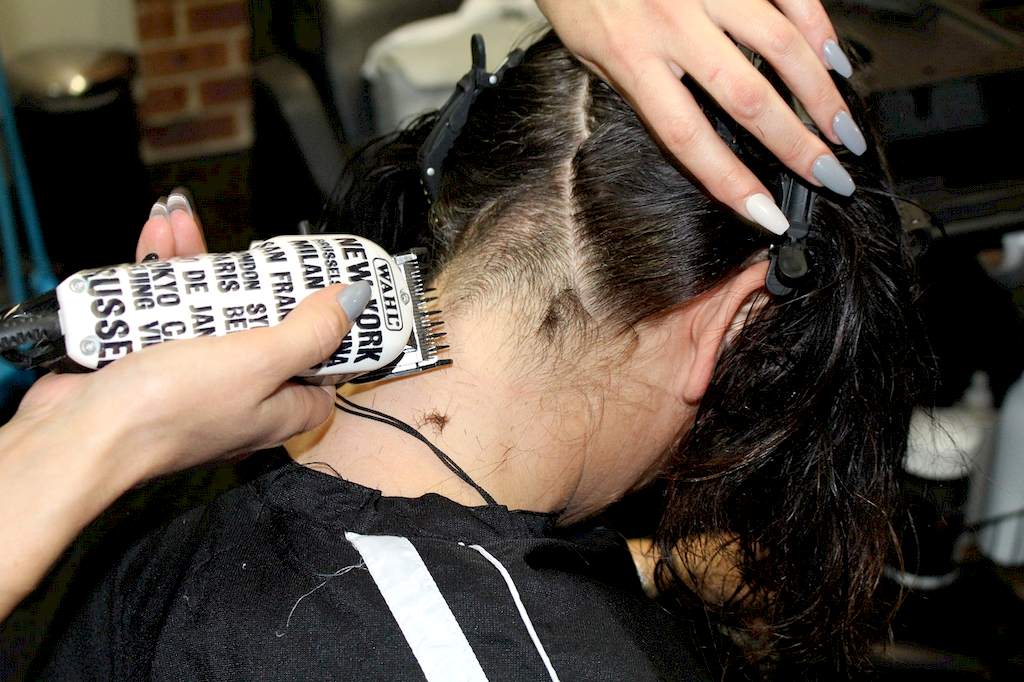 Wahl Professional 5-star Magic Clip
The 5-star magic clip can be cordless or corded. The battery magic clip uses is a lithium-ion battery. The battery can run for 90 minutes with one full charge.
One advantage of the magic clip is you don't need to fully charge it before you can use it again. Use the cord when necessary to save charge.
It's lightweight. The weight of the clipper is 10 ounces.
The included kit has combs range from 1/8th of an inch to 1 inch. There's the 3 mm, 6 mm, 10 mm, 13 mm, 19 mm, and 25 mm.
The clipper also provides some oil for maintaining and cleaning the clipper regularly.
Oster Classic 76 Clipper
If you are looking for a premium clipper that feels comfortable to use and versatile. Then Oster classic 76 clipper is just right up your aisle.
The housing is durable rest assured it won't break from just falling once or twice. The grip is so good that you probably won't even drop it.
It comes with a 9 feet cord and the clipper is 7 inches long. The weight of the clipper is 1.7 pounds.
Andis Professional T-outliner Trimmer
It is a great trimmer for precise trimming. The teeth are made in such a way that it can cut super close to the skin without hurting the skin or accidentally cutting off necessary hair.
This trimmer is perfect for a place such as behind the ear.
The blade of the T-outliner trimmer is made out of carbon steel. It is much more durable than regular stainless steel.
The trimmer is corded. The magnetic motor runs cool and keeps the trimmer from overheating. If your concern is precise cutting then for such a cheap price you can't go wrong with this one.
Wahl Professional 5-star Balding Clipper
We already talked about the 5-star magic clipper. But the 5-star balding clipper runs on a magnetic motor. It keeps the clipper from overheating. You can work for hours with this clipper without any worries.
The blade of this clipper feels no less than magic. The clipper provides a close cut, it is as close as you can get to shaving without actually using a razor.
It's great for people who have a regular customer that wants bald hair cut.
Oster Fast Feed Adjustable Pivot Motor Clipper
The fast feed has a pivot motor that can provide an excellent cut and runtime without getting hot. Pivot motor runs much slower than rotating motors.
The clipper comes with 4 guides as well. It can cut any length of hair.
Inside the kit, there is a full maintenance kit as well. You can take care of it without any issue.
Wahl Clipper Stainless Steel Trimmer and Clippers
The clipper comes with interchangeable heads. It gives you a tremendous amount of flexibility. The kit includes detailed shaver head, rotary head, detail, and T-blade head, there is also a nose and ear hair trimmer.
The T-blade is real sharp and should last you a long time. And we all know how good of a brand Wahl is. The uniqueness of this blade is its self-sharpening.
You don't have to worry about blade nick or tug the client's skin.
It is a cordless device. The battery is lithium-ion. You can fully charge it within an hour and use it for up to 4 hours.
Wahl Clipper Elite Pro
The kit has tons of accessories and a powerful motor.
If you are starting up your barbershop and don't have all the other necessary clipper tools then, this tool will do more than enough.
The amount of interchangeable heads it comes with is nuts.
You get 10 interchangeable heads to choose from. Rest assured you can cut hairs and facial beards of any length.
We provided 7 of the best clipper that professional barbers use all around the world. You can pick any of them. Depending on your budget of course.