During a kitchen remodel, it's easy to ignore the sink as an important part of the overall design.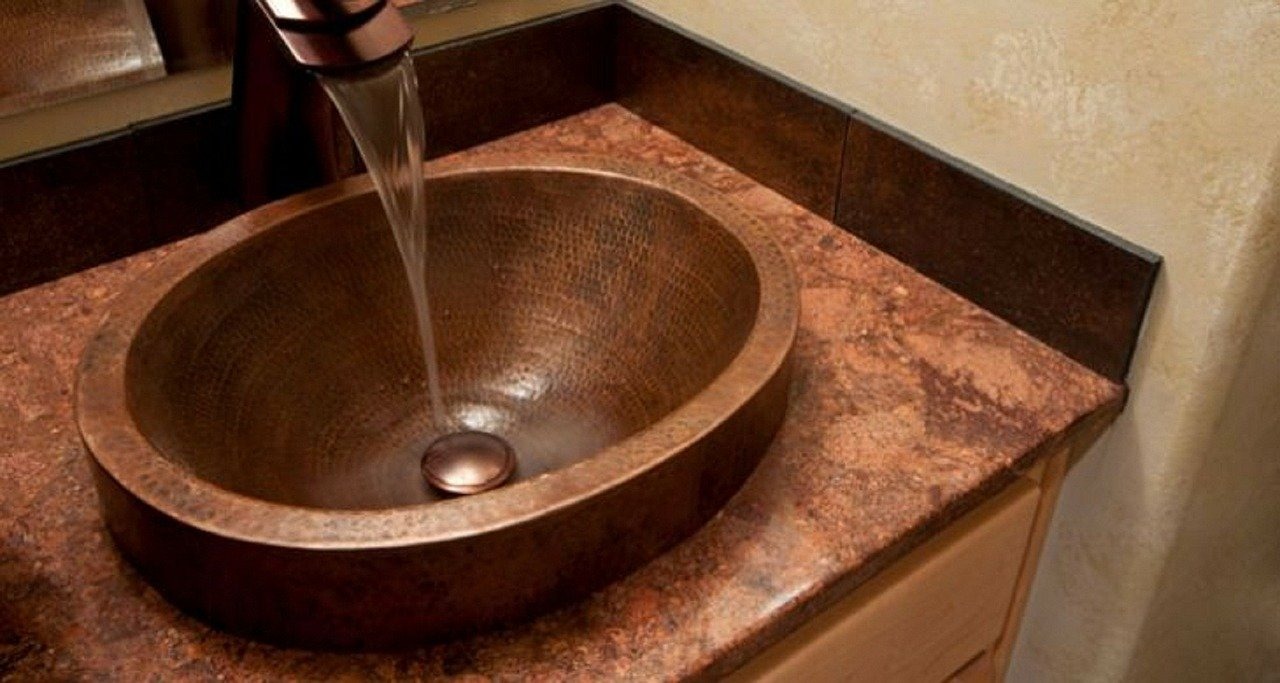 Most kitchen sinks are uninspired, but yours can stand out as a beautiful component of your kitchen with superior functionality.
Copper sinks provide timeless style and superior function and copper's antimicrobial properties will naturally keep your sink sanitary. Here are a few reasons you should consider copper for your next kitchen sink:
Copper Sinks' Antibacterial Properties Remove Bacteria from Your Food Prep Space
Kitchen sinks are one of the germiest places in the home. According to the Global Hygiene Council, kitchen sinks harbor over 17,000 bacteria per square inch, and worse, you prepare your food next to and using the sink!
Copper sinks have proven antibacterial properties that kill many harmful bacteria upon contact and eliminate nearly all bacteria within 2-4 hours.
In addition to keeping your family safe and healthy, copper's antimicrobial properties eliminate odor-causing bacteria to keep your kitchen smelling fresh.
---
Read Also:
---
They are Durable and Easy to Clean
Copper sinks are made with a heavier metal and are more durable than stainless steel or porcelain. Be sure to purchase your sink with a high gauge and your sink will last decades.
Cooper has the ability to naturally absorb any blemishes or scratches on the surface as it ages, so they will disappear over time. You'll save money on repairs and maintenance, and the material should last and guarantee your sink keeps its value.
Cleaning the sink is easy due to the metal's natural sanitizing abilities. You will need only mild soap, water, and a cloth to gently wipe out the sink.
Avoid using harsh cleaning agents or leaving anything acidic in the sink, as this can damage the cooper's sheen. If you want to restore your sink to its original look, you can also have it refinished.
Copper Sinks are Beautiful and Look Even Better Over Time
Copper sinks have been a mainstay of sophisticated homes for centuries because of their functionality and design appeal. You can find copper sinks in many types including a farmhouse, workstation, and undermount – to meet your preferences.
They also come in both traditional and modern styles. Copper sinks come in an array of colors to match your kitchen, and whatever you choose, the color will only get more beautiful with time.
Copper has a beautiful aging effect called the patina that harnesses the natural aging of copper to create a subtle and rustic darkening effect. This effect is sought after. In fact, some people look for antique sinks to install in their homes that already have patina. The investment value of your sink could actually increase with time.
Consider a Copper Sink for Your Next Kitchen Remodel
As you set out to design a new kitchen or simply install a new sink, remember the advantages of copper and consider a copper esthetic for your kitchen.
You will turn the heads of your guests with the beauty of the material, find functionality in a durable sink that cleans easily, and you'll be making a choice with staying power in kitchen design trends that retains value over time.