Did you know that fireplaces can heat spaces around 400 square feet?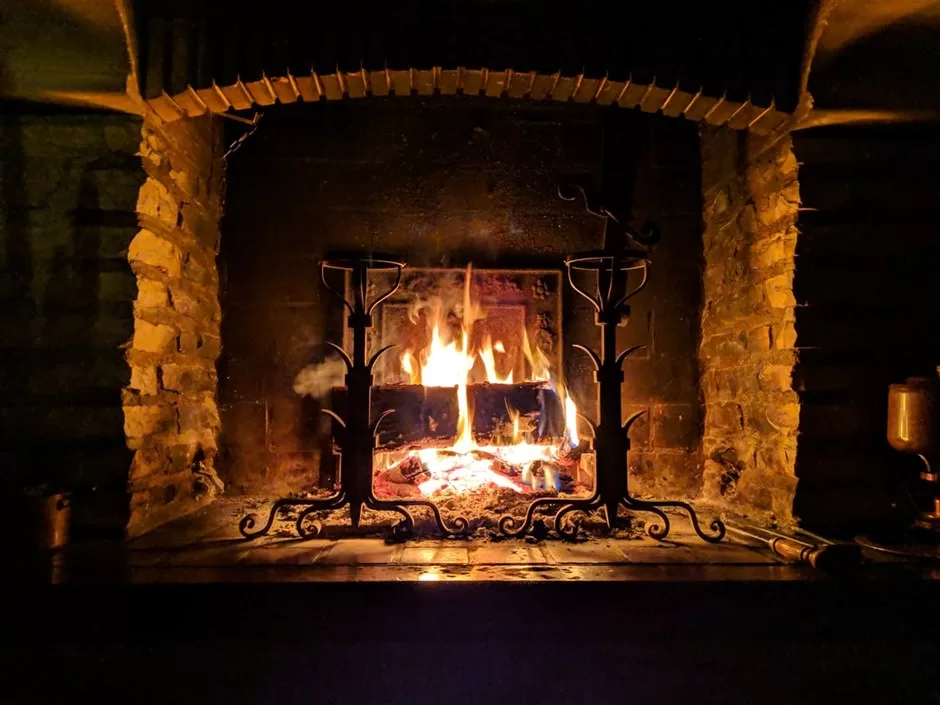 Having a fireplace on a cold winter's day is about as cozy as it gets. If you don't maintain it, you won't be enjoying it for much longer. The truth is it's not hard at all to take care of your fireplace. If you want to keep your fireplace in its best shape, staying on top of a few basic things is good. Read below to learn the best fireplace maintenance.
Tips for Keeping Your Fireplace Clean and Safe
Fireplace maintenance is essential for the safety and cleanliness of your home. Ensure your chimney is inspected regularly to ensure it is in good working condition. Here are some tips that you should consider when maintaining your fireplace:
Using Seasoned Firewood
Seasoned firewood is the best fuel to use in fireplaces. It provides an adequate and regulated supply of fuel for the fire. Firewood must be dry, stored in a dry location, and never near the fireplace.
Used only when completely dry for maximum efficiency. Firewood should be cut to a length that fits the size of the fireplace. It must stack neatly nearby, allowing easy access.
Storing small amounts of firewood around the fireplace reduces mess. Cover the firewood with a tarp by creating a ventilated shelter to season it. Leave it for several months before use.
Clean Out the Ashes
Ash buildup can easily cause a fire hazard in your home. They can also hold unburned fuel and smolder for hours or days. It is essential to regularly clean out the ashes in your fireplace or wood stove.
Start with a small, handheld vacuum that can easily reach smaller crevices. You can also use an ash shovel to relocate the ashes to a metal bucket lined with a plastic bag. Make sure to dispose of the ashes in a metal trash receptacle outdoors. Doing this quickly and effectively will help keep your home and family safe.
Keep Combustible Materials Away
It is essential to at least keep a 3-foot distance between your logs and any flammable materials. This includes wood, paper, and curtains.
Any item that could easily catch fire could put you and your family in danger if placed too close to a lit fire. Keep this three-foot rule and avoid placing materials near the fire to be safe. Ensuring that nothing combustible is near the fireplace will ensure your home is secure and your fire can burn at its best.
Install a Smoke Detector
Installing a smoke detector for any area with an active fireplace is highly recommended for homeownership. Smoke detectors should be placed close enough to the fireplace that carbon monoxide and smoke can easily be detected.
Make sure to check the operating manual of your detector to understand the best placement for optimal coverage. It is also recommended to change the batteries regularly and test the alarm to ensure it is in complete working order.
---
Read Also:
---
Proper Ventilation
Fireplace maintenance is essential for proper ventilation and safe use. Ensure that your home has sufficient airflow to avoid back-drafting. This is especially important in homes with open floor plans, as these can often be insufficiently ventilated.
Never use glass fireplace doors, as this could restrict the flow of air. Following these simple tips, you can ensure safe, efficient fireplace maintenance and reduce the risk of poor health, fire, or carbon monoxide-related incidents.
Necessary Tools and Materials for Fireplace Maintenance
Safety is of utmost importance, and having the right tools and materials helps to ensure that your fireplace is looked after correctly. Necessary tools and materials for fireplace maintenance should include a chimney brush, a brush extension, a screwdriver, and strong work gloves.
Your chimney should be cleaned by removing the ashes, soot, and creosote build-up. Then using the chimney brush and extension, sweep the fireplace insert, brick, or stone flue to ensure it is clear of debris. A screwdriver may also be required to disassemble the fireplace doors, glass, or grills that may need cleaning.
Don't forget your gloves for protection when dealing with an open flame or hot surfaces. Fireplace maintenance should not be taken lightly, but it can be a safe and easy job with the proper tools and materials.
Benefits of Hiring a Professional Fireplace Technician
Working with a professional gives you access to the newest technology, tools, and supplies necessary to clean and maintain the appliance. Professionals can also help identify potential problems like blockage or improper airflow that could lead to malfunctioning or unsafe environments.
Technicians can advise on fireplace safety and offer guidance on updating and repairing your fireplace to ensure optimal performance and safety. Furthermore, some technicians also offer preventative maintenance packages, which can help prolong the appliance's lifespan and save you money in the long run. So don't forget to look for the best fireplace installers near me when doing your fireplace maintenance.
Common Fireplace Maintenance Mistakes to Avoid
Fireplace maintenance should be performed regularly to ensure it works correctly and safely. Common mistakes during maintenance include ignoring the operation and maintenance manual, not using a professional service to install a new fireplace, and failing to address fire hazards.
Ignoring the operation and maintenance manual can cause improper usage and safety issues. Neglecting regular cleanings can encourage the buildup of soot and creosote, which is highly combustible.
Failing to use a professional service to install a new fireplace can fail due to incorrect assembly or inadequate venting and flue requirements. Failing to address fire hazards can lead to dangerous conditions. These common mistakes should be avoided to ensure your fireplace runs safely and performs optimistically.
Conducting a Regular Fireplace Maintenance to Ensure a Comfortable Home
Fireplaces are an excellent addition to any home, but it requires regular fireplace maintenance to ensure they continue running efficiently and safely. Check your fireplace at least once a year to ensure it runs properly and safely. Have a professional check it if necessary and act now to prioritize safe and efficient heat during chilly days. Have you found this article interesting? If so, visit our website for more like this.