Living in the mountains has been a thing for some time now. In the past two years, there's been an increase in the number of city dwellers investing in Jackson Hole real estate for easy access to nature and space.
It's not surprising, especially since Jackson Hole is the perfect spot for families who look for outdoor activities.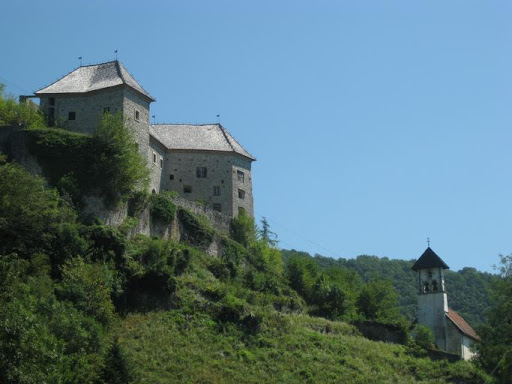 It's not only famous for its ski resorts and fly-fishing activities. It also offers an infinite list of outdoor activities you can do in all seasons.
I have come up with 10 of the most exciting activities you can do In Jackson Hole. With the Covid-19 around, some of them may not be available at this time.
Once we've taken control of the situation, you'll be able to enjoy these activities all year round:
Dog sledding tours
Horseback riding tours
Guided hiking tours
Guided wildlife tours
Skiing and snowboarding
Sleigh rides
Snowmobiling tours
Visiting Yellowstone and Grand Teton National Parks
Whitewater rafting on the Snake River
Winter wildlife and Snowcoach tours
Aside from these fancy activities, why do the residents love Jackson Hole? What does it feel like living in the mountains?
Jackson Hole Real Estate: Understanding Life in The Mountains
Isolation, fresh air, and scenery – these are probably the first things you'd think of when we talk about living in the mountains.
But regardless of the location, mountain homes offer a lifestyle that will make many people jealous.
---
Read Also:
---
Life of Peace
Those who come from big cities may need time to adjust when they invest in Jackson Hole real estate.
There are fewer options in the mountains, unlike in Los Angeles or New York. In big cities, 24-hour delivery arrives quickly.
But in the mountains, it takes longer. There are fewer restaurants, too, which can be a problem because they book up quickly.
And while Jackson has good healthcare options, there's a limited number of beds. Unlike hospitals in larger cities, there aren't as many options for whoever needs specialized care.
There are also fewer choices for shopping and entertainment in Jackson. Some mountain towns may have luxury shops, but mostly, you can only find outdoor-oriented stores and smaller boutiques.
So, if you want to buy Chanel and Gucci products, you'll need to take a little trip.
But it's not always a bad thing – in residential mountain areas, you won't be going up against your neighbors as if you're on lower land.
It means that you'll have a lot of space to call your own for relaxing, living, and some yodeling. Mountain living is perfect for those who appreciate peace and the chance to dwell in their own space of nature, without any neighbors in sight.
Spectacular Views of The Mountains and More
What draws people from investing in Jackson Hole real estate are the mountains themselves. If you go higher up, you'll see more breathtaking views throughout Jackson.
The views are among the reasons why living in Jackson is a unique experience. They want to maximize their time on the slopes and participate in winter activities, like snowshoeing and sledding snowmobiling.
If you're an outdoor enthusiast, you'll enjoy life in the mountains every summer. It's when you can do biking, hiking, fly fishing, and more.
People don't leave their city life to move to the mountains and do nothing. It's what you call competitive outdoorsmanship.
Hiking, climbing, biking, skiing, and other outdoor activities all play a part in making life in the mountains fun and fulfilling.
Haven't done any of these activities yet? No problem! You'll have plenty of time. Besides, you might have a neighbor who will love to show you around and teach you how to do these things.
Here's the bad news when you're high up – the weather can be a little dramatic. The cold will be more biting, and the winds will whip harder.
Depending on your location, certain conditions can put you at risk of wildfire. You need to learn about the different weather in the mountains if you want to live comfortably there.
Philanthropic-Minded Community
We cannot deny that mountain living has a charm that you won't find in any city. It feels great to wake up in the crisp mountain air every day.
However, mountain towns can be limited in different ways – communities can sometimes be like tiny bubbles.
Living in the mountains means that you need to make an effort to look out to the rest of the population. You have to stay as sophisticated as the others in Jackson Hole.
How you live and integrate with guests is important. Usually, the way families socialize is by going over to another person's house.
Residents can be very generous. After all, philanthropy is and will always be a big part of mountain communities.
Because of the small population, the residents can influence a lot of change. Whether it's in Jackson Hole or other mountain towns, you'll find philanthropic-minded residents.
And most of the time, this mindset ends up being the entire community's culture. This mentality can extend to ensure the longevity of the programs and services they have developed.
Jackson Hole Real Estate: Finding the Perfect Home
While Jackson Hole is a small market, you can find hundreds of listings, which can be overwhelming when you're only looking for one.
And who else can best assist you other than an experienced Jackson Hole real estate agent? If you're doing all the work alone, you may not be able to find the perfect property that will suit your needs.
An agent will be alert for any issue you might forget, like leaks, furnace problems, roofing issues, and more.
A real estate agent will recognize the signs of these problems and know how to solve them. This experience and knowledge can help save you thousands of dollars down the road.
Just like in any other big move, you need to do your research to make sure you're making the right decision.
Living in the mountains can be awe-inspiring. It's an experience you can't get from living in the city. However, several factors can make your life in the mountains difficult.
For this reason, you'll need the help of a trusted agent to find the perfect mountainside home.