Birthdays of our dear ones do hold a great significant position in our life.
We always wish and hope to add efforts as much as we can and make their birthday memorable. Every year, there are new ideas, new surprises, and gifts that we plan to give.
In fact, in most cases, we all look over the internet, ask friends for suggestions and brainstorm ideas for celebrating the birthday of our special one like never before.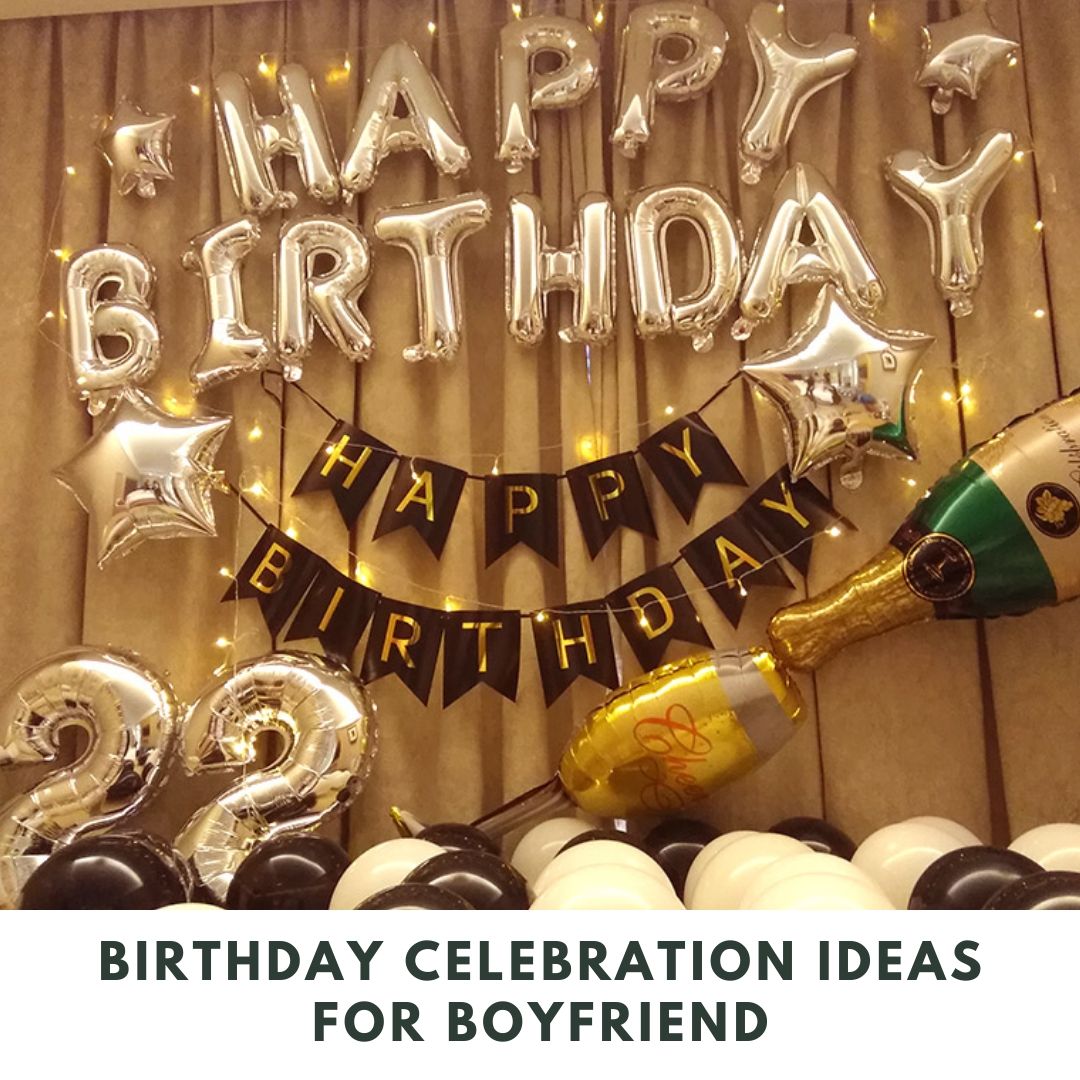 Your boyfriend's birthday is coming near? And you have no clue what you could plan and do to make him feel special.
Of course, he is already very lucky to have someone like you, whose brainstorming on the internet just for him.
For your love & to take you along with him happy, we have got great birthday surprise ideas for your boyfriend that works. Ideals that could make him go Aww immediately.
Is your boyfriend a gamer? Or love games? If yes! Readout below a crazy birthday plan
The best thing that you can do is a set up of his favorite play station game. He is definitely going to smile one inch extra, a broad and happy, satisfied smile is what you will love to see on his face.
In fact, if your wallet permits, you can buy an Xbox or a PlayStation and gift it to him. Play along with him, keep it a home party sort of venue and invite a few of your mutual friends.
Have snacks, bake a cake and make sure you keep this day little light if you are planning for game time. He will definitely love your gesture of you playing his favorite game, even if you hate play station to the core. If not, you are lucky!
Does your boyfriend love music? If yes! Here is what you can do to enhance the musical experience
No! We are not telling you to sing a song for him unless of course, you sing well. If you can gift him a guitar, only if he knows how to play one! That would be great.
Or else, if you can arrange a venue with candlelight dinner or a date near the beach with a guitarist playing his favorite tune. Definitely, a big broad smile is going to hit your boyfriend's face anytime soon.
If your boyfriend knows guitar or piano, you can gift him that because, music lovers love to invest in things like this, and you getting him will make a big difference for sure.
A musical time with him on his birthday with his favorite people or just the two of you will be great. Don't make it too extra, special time is simple yet beautiful.
Try a brand new interesting/ adventurous activity with Him
Oh wow! Does your boyfriend love adventure just like you? Oh no! You both don't? Well, the adventure doesn't mean climbing a mountain, it can be anything but a new experience that you haven't done.
Be it a paintball fight, 5D animation gaming, a trip to a theme park, ice skating, trying out new cuisine, exploring a new destination, paragliding, surfing or biking together and whatnot.
Anything that you both have never experience and wish to experience together can be done on his day. This will add memories, experiences and great quality time.
Let the video Speaks Your Love
You are not a videographer? No worries! You can still make videos with normal mobile apps. They allow you to make ultimately amazing quality great videos that can go long up to 10 minutes.
ALTHOUGH! 10 minutes are too long; you don't have to bore yourself and him with a video so long.
A simple 5-minute video is enough to surprise him. If you have some of the craziest pictures of you and him or just him, this is the time when you can release the uncensored images and videos.
It will be funny, emotional, to private or too cute, and he is going to look at you, smile and say Oh my God!
Random videos and images are the best to be added and he is definitely going to love you a little more after the video is watched. There are editing access and song options that you can make good use of in the background.