Did you know that more than 80 percent of Americans claim to cook regularly? If you're tired of your kitchen but don't have the budget to overhaul the whole room, there are a few small things you can do to update it. One of them is going with a monochromatic color scheme.
A monochromatic color scheme is one color, but different shades of the same color can be added to complete a look. If you're thinking of starting a kitchen remodeling project, having a monochromatic kitchen can help you achieve the kitchen of your dreams.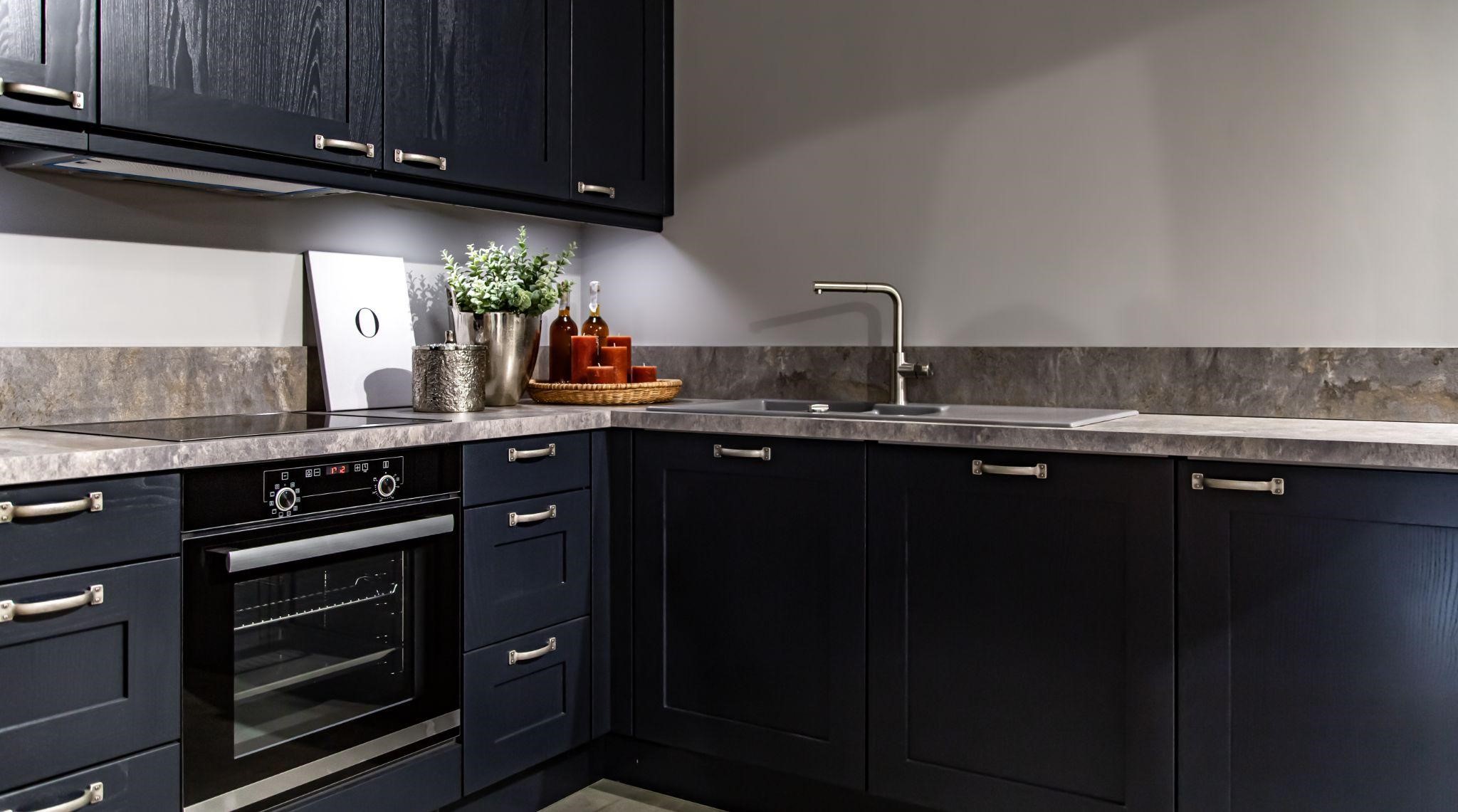 By updating your kitchen with a monochromatic theme, your kitchen will look modern and professionally styled.
Think about some aspects of your kitchen you want to remodel. The cabinets, kitchen sinks, and if your kitchen remodels budget allows it—you're flooring.
We'll break down for you how you can achieve a monochromatic kitchen and feel happy and motivated to cook in a kitchen that you love.
How to Achieve a Monochromatic Look with Kitchen Sinks
Achieving a monochromatic kitchen can start with a new kitchen sink. It's a small upgrade, but it might be the one piece that takes your kitchen to the next level.
Kitchen sink colors may seem limited, but choosing a monochromatic look for your appliances can make your kitchen feel put together.
By starting with the kitchen sink in your kitchen remodeling project, you are setting the main appliance color for the rest of the room. Matching the sink, appliances, and handles on your cabinetry can create a more uniform look.
Are you sticking strictly to a kitchen remodel budget? There are always options for durable and beautiful kitchen sinks that won't break the bank.
---
Read Also:
---
Tips for Making a Monochromatic Kitchen Work
The benefit to having a monochromatic kitchen is that it is a more timeless and classic look compared to kitchens with multiple bold colors. It's much easier to create a monochromatic theme than you may think.
One tip for making your monochromatic kitchen work is by adding accent colors. Accent colors will not only add dimension but help keep your kitchen from looking bland or boring.
Staying true to a monochrome kitchen can still work with an accent color. You can choose the same color but in a different shade to spice it up.
For example, if you choose to have a white kitchen, your accent color could be a simple black. But, if you choose a color like blue or green, differing shades of that color can help spice up the theme.
Additionally, keeping the appliance colors the same will help your kitchen feel put together. For instance, your toaster, coffee maker, and kitchen sink colors should be the same in order to achieve a monochromatic look.
Don't remodel your kitchen to be the exact same shade and color as every part of the room. Even when it comes to a monochrome theme, it's best to have a variety of colors. This will help you achieve your monochromatic theme without going overboard.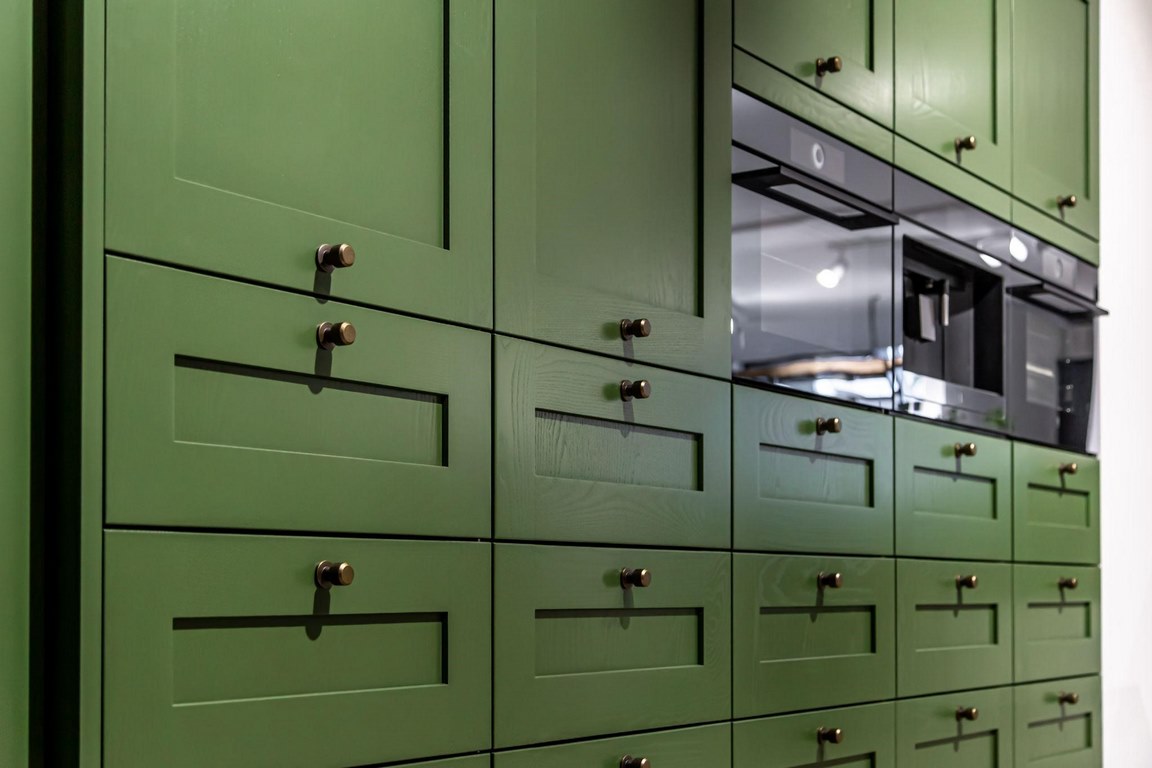 Colors That Work Best for a Monochromatic Kitchen
By starting your kitchen remodeling project, it's important to know the color that will work best in your kitchen. The choice of color will be key in making your kitchen monochromatic.
White
White can always help you achieve a classic and clean look. Making the cabinets, backsplash, countertops, and even the kitchen sink white can help pull your kitchen together.
However, white may be a bit blinding, so adding the same-colored appliances and details of gold or black can add a bit of dimension.
If you cook regularly and are worried about dirtying the white color, there are other monochromatic options you can choose from.
Blue
There are many benefits to making blue your monochromatic color. Blue is known to be a calming color and can work perfectly in a kitchen if the right shades of blue are chosen, along with a complimentary appliance color.
Choosing blue as your monochromatic color can be a good choice because you can add other shades of blue to add dimension.
For example, you can paint your kitchen cabinetry a dark blue but opt for a lighter blue shade for your backsplash. As long as the shades of blue complement each other, it will add a beautiful and calming look.
When opting for a blue in your kitchen, white or silver will be the best color for your kitchen sinks and appliances. Black or gold may take away from the blue.
Wood and Beige
If you don't want to change the color of your wood cabinets or want a wood cabinet, there are still ways to create a monochromatic look.
For example, the wood you choose will have an undertone color. It may be beige, red, or green. By using the undertones to style the rest of the kitchen, your cabinets will ultimately look monochromatic with the rest of your kitchen.
Flooring
Choose your kitchen flooring color a shade or two darker than your walls. This will add even more dimension and help keep your theme.
Conclusion
If you're wanting to remodel your kitchen, it can be easier and more affordable than you may think.
Creating a monochromatic kitchen theme can help your kitchen look timeless and beautiful. By purchasing kitchen sinks, other appliances and the monochromatic color scheme, you will be able to pull your kitchen together flawlessly.
Your kitchen is an important room in the house to make memories of cooking, baking, and spending time with loved ones. Putting the right appliances in your home and creating a beautiful theme will ensure that the kitchen will be the best room in your home.