Black can be a hard color to decorate with, without appearing stark and monotonous.
The follow living room wall paint ideas to go with black furniture, addressing the use of different color schemes, as well as looking at if using patterns is a good idea.
Living Room Wall Paint Ideas to go with Black Furniture in Your Home
Decorating with black can seem like a daunting task. Using living room wall paint ideas to go with black furniture is actually easier to do than you think.
The use of a monochromatic color scheme, a harmonious color scheme, as well as using wall art and metallic accent items can turn a room around.
We also look at how to use bright and vibrant color paint in a living room, as well as looking at if the use of patterns on the walls is a good idea.
Monochromatic Color Scheme
The more obvious of living room wall paint ideas to go with black furniture is to incorporate a monochromatic color scheme into the room.
Monochromatic schemes involve choosing one color to decorate a room in but incorporating different shades and textures to prevent it from looking cold and bland.
The use of a monochromatic scheme can also include accent items of white, black, and grey, making it a modern option in a living room with black furniture.
Obviously painting a wall black would be a bold move, so you should focus more on the accent colors, and incorporate plenty of texture in the form of cushions, rugs, fresh-cut flowers, and finishing touches like candles and mini sculptures. Adding cushions to a black sofa could incorporate cream, white, and grey, and bold patterns.
Make sure you use as much texture as you can if you are using this scheme, such as fluffy cushions with silk cushions, sequins, and appliqué designs.
DIY wall art is an easy way to decorate walls, which will also break up any wall paint color you choose – 3D metal wall art is a great option for working with black furniture.
---
Read Also:
---
Black & Harmonious Color Schemes
Harmonious schemes start with choosing one color and then adding one or two other colors that are next to it on the color wheel such as yellow and green, or pink and purple – see our paint color selection guide for more color combinations.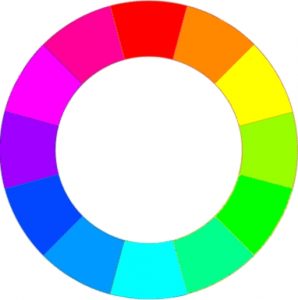 As black is usually classed as an accent color in most color schemes, a harmonious color scheme with black in a living room would involve either the use of neutral wall paint to go with black furniture or a pastel color. Using cream, mushroom, and beige, or a pale blue with lilac would work well.
Complementary & Bright Colors With Black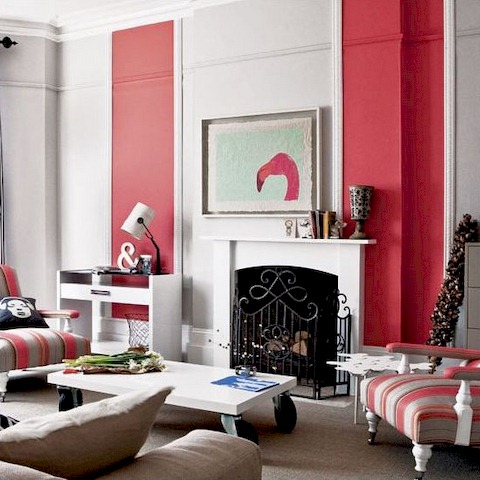 The most striking wall paint colors to go with black furniture is the use of bright and vibrant colors. Using striking paint color on walls works well if used in certain areas, or on an accent wall or two, rather than using it in the entire room.
You already have striking black furniture, the use of intense color throughout the room would just be too much.
Pick out a feature wall, such as where you have a fireplace or an alcove, and decorate this whole section in a bright color, or a section on either side of it, to bring even more attention to it as a focal point – you could also pick out architectural features in the bright color.
Red, is a paint color that works extremely well with black furniture, as does purple. Using white or grey on other walls will make the bright color stand out even more, as well as add balance to the room.
Patterns & Texture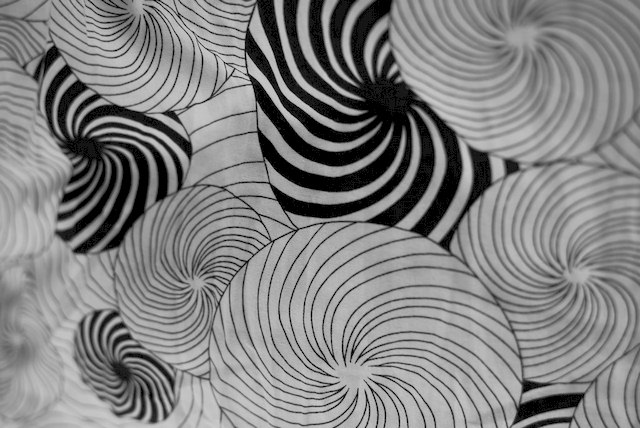 The use of patterns and texture in a room with black furniture is a great way of incorporating color without being overbearing, and adding much-needed interest and dimension, as black can "flatten" a room out. Bold patterns work best, but smaller color patterns can work well in rooms that use the harmonious color scheme, or bright color scheme, as a method of picking out these feature colors.
Adding texture to a wall with the use of a painting technique like rag rolling or sponging is another way of using color but adding another dimension, rather than flat color.
Remember to keep the use of bright colors and patterns to a minimum in smaller living rooms to prevent it from dominating, other than that the choice is yours.
Finding the right living room wall paint ideas to go with black furniture that suits you is obviously dependent on individual taste, as well as the size of a room.
Resources & Image Credits