Water damage leads to devastating losses for any residence-both personally and financially.
Since water can reach even corners where our eyesight cannot, it wreaks havoc on foundations alongside walls, furniture, and floors. And needless to say, there is a home to mold and severe health complications where there is water.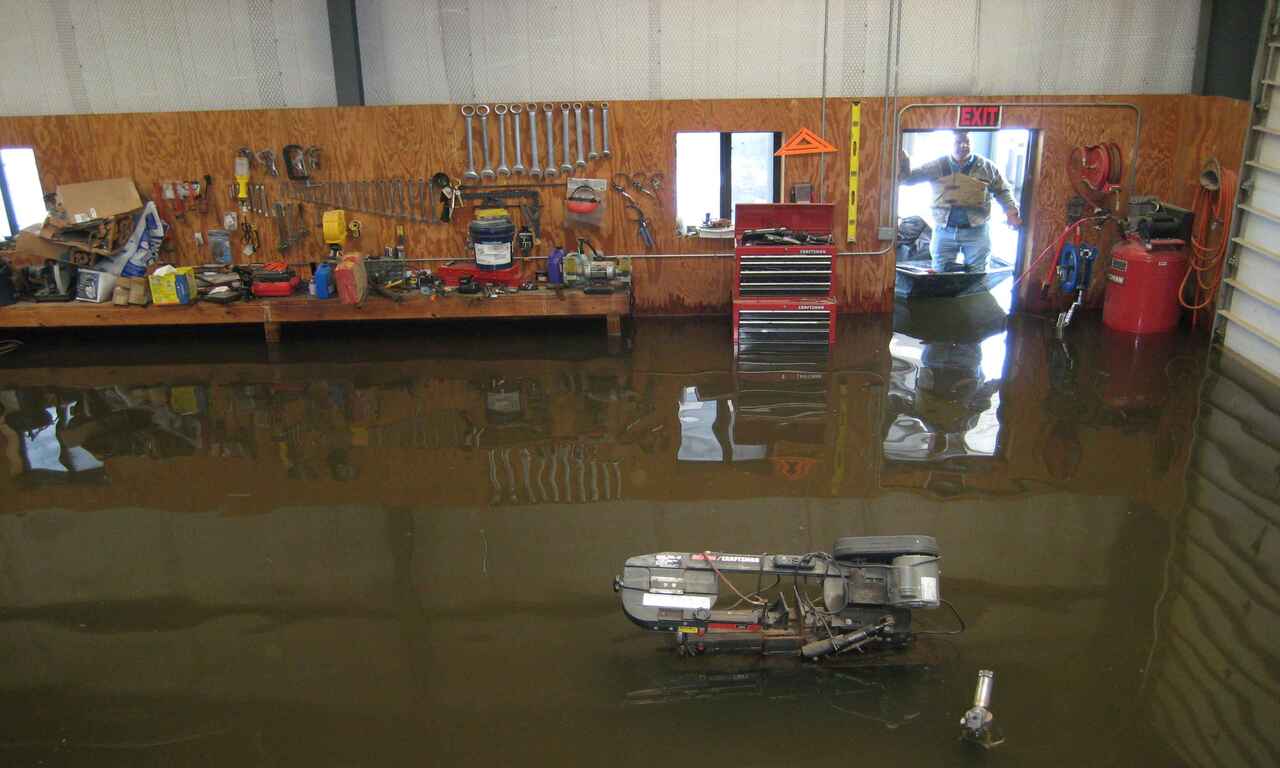 If you are reading this article staying amidst an ongoing water damage situation and trying to know about the essential steps to follow next or gathering information to keep yourself armed with knowledge for when such things happen- we promise you will benefit. Read on!
7 Steps to Restore Your Home After Water Damage
Shut Off the Electric Supply
You and your family's safety must be your utmost priority even when you are amidst the flood situation.
Hence while affected by flood water or any other water source, your first responsibility as a homeowner is to shut off the electricity, gas connection, and water supply.
The primary purpose is to ensure that water and electricity don't mix. Because if that happens, it will increase the chance of sparking circuits, overeating outlets, and even fire hazards.
You can also call for a professional electrician if your fuse box contains water or has started overheating already. After shutting off the electricity, unplug all the appliances and portable devices.
Remove Your Belongings
If some of your belongings have already been damaged by water, you need to be a little proactive to protect the ones still at their best. Separate damaged and undamaged items and bring the undamaged ones to a safe and dry location until your home is repaired.
Meanwhile, find a place to dispose of the damaged items and furniture properly or keep the items you can recycle later.
Claim Your Insurance
Homeowners in flood-prone regions must have an insurance policy to protect their houses from extensive-scale destruction. The average settlement for water damage is around $11,000, and 29% of homeowners claim insurance for water damage.
When your house is affected by water, regardless of its source, you first need to reach out to your insurance company and claim your insurance benefits.
An adjuster from the insurance company might come to your place and assess the damages before settling your insurance as per their findings.
Be Cautious
Claim if you have one. Water damages are covered by insurance. Pictures and videos are helpful for your insurance company to track mold, weathering, or other changes that happened in different parts of the house due to water damage. Therefore, you might need to collect photos and videos as evidence while filing an insurance claim.
But while documenting the water damage following a flood, it is essential to take necessary precautions and wear protective gear.
If you have already shut off the electricity, you are somewhat protected against accidents caused by electric wires and electricity contamination. But be careful about other debris, damaged roofs, and other materials as those can also cause falls and injuries.
Ventilate The Home
Water brings moisture along with it, and it keeps returning until your home is sufficiently dried out. Even if there is considerable water everywhere inside your house, open the windows and doors to allow cross ventilation.
Though setting up the dehumidifiers and electric fans can expedite ventilation, it is not recommendable if your house has water since electricity can lead to other problems when mixed with water.
Inspect Structural Damages
Water can damage the foundation, including the load-bearing walls of your home. And it may cause the walls to fall once dry. While checking for sagging roofs, wavy walls, or cracks, you must stay at least 50 feet away from the damage.
Additionally, you must look for saturated wood and whether your house tilts. Comprehensively assessing the structural defects helps you get a stress-free insurance claim and restoration.
Drain The Standing Water
If the water inside your house is left ignored for a long while, it can cause more damage to your property. Therefore, it is necessary to try and drain the water as early as possible from the house and the surroundings.
That is the only way to prevent mold, mildew growth, and severe health impairments.
Depending on how much water is inside the house, you can try removing the water with buckets. However, it requires a professional vacuum cleaner to pull the fluid out and pump dry air into the space.
The restoration process of your home cannot be started before removing the water and the moisture.
Skip All the Hassle and Find a Restoration Company to The Earliest
All the steps mentioned above are vital to ensure more minor property damage.
But it is always recommended to find professional water damage restoration companies to assess the water damage and make necessary repairs so that you can rest assured that everything is done correctly. A professional water damage restoration company is worth it since they ensure:
Quick Restoration
Remember, if there is water, damages are continuously happening, whether or not you can see it. Therefore, getting a quick response in terms of restoration is crucial.
A professional water damage restoration service can clean up the water, dry the area and make necessary repairs quickly since they have the adequate workforce and the right equipment. For them, a water damage restoration project takes just a few hours.
Safe Mold Remediation
Mold growth is one of the major challenges after the water has affected your home. Mold can grow anywhere. And most mold strains are noxious and infuriating allergens.
Professional water damage restoration companies ensure that mold is completely removed from your home and protect your home from future mold growth.
Professional Advice
After facing water damage, it's difficult for you to determine whether some of your appliances, furniture, carpets, and other items can be recycled and reused.
Professional water damage restoration companies can inspect each item and provide expert advice regarding the amount of damage.
Insurance Claim
Insurance claim for water damage restoration involves filling out multiple forms and submitting correct documents.
Most professional water damage restoration companies face such things regularly, and they know how to receive a fair share of settlement from your insurance company. They can also deal with any dispute by assisting you in providing evidence of damage.
Reduced Losses
Water damages are pretty pricey, and it takes just a few hours for the water to make heavy losses. Therefore, it is necessary to call professional water damage restoration companies as soon as possible to reduce the total restoration cost.
Conclusion:
If you have encountered water damage, find restoration companies that offer 24/7 emergency response in thorough inspection, water removal and extraction, cleaning and sanitizing mold testing, air quality testing, and restoration.