Hiring a professional roofing contractor is not an easy exercise. When researching, many companies purporting to have the capacity to do the job will pop up on your local listings.
They all claim to be locally owned and operated, but that is not always the case. Many run from faraway states and only rely on remote subcontractors to do the job in your area.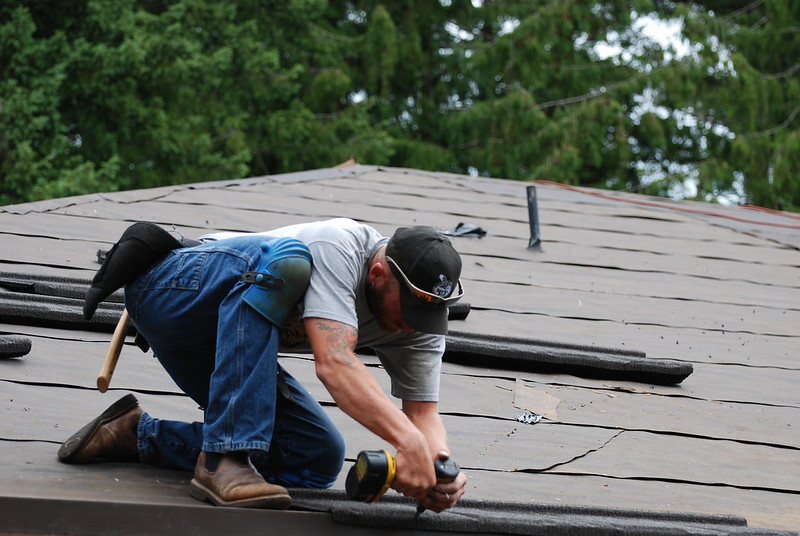 Get a Local Roofing Contractor
A major project such as roofing calls for extra care when selecting a roofing company. If you go wrong in the initial phase, the whole exercise falls apart, and you will count losses.
You can trust Advantage Remodeling 2, LLC's roofing services for all your roofing needs in Pennsylvania.
In this article, we will highlight five distinct benefits of hiring a local roofing contractor.
Easy to Verify
The first step to take when hiring a roofing contractor should be verification of their credentials.
A trustworthy contractor should have a local authority business license.
The document serves as proof of accountability and commitment as a dodgy contractor is less likely to follow regulations.
They may also fear revealing their details to the local government.
A roofing contractor should have a general liability insurance cover and workers' compensation.
In the event of property damage or injury of a non-worker, general liability will cover the costs.
Workers' compensation will take care of the contractor's staff if they get injured on duty. These details will be easy to verify if the roofer is based in your locality.
You can also physically verify references of previous projects by the company in your neighborhood.
---
Read Also:
---
Familiar with Your Locality
Local roofing contractors have first-hand knowledge of your surroundings and climatic conditions.
They can advise you on the most suitable roofing materials that can withstand area conditions.
A local contractor knows the roof styles that can withstand the weight of snow, heavy rains, or insulate against heat.
The contractor has information about quality material suppliers, wholesale hardware stores, e.t.c.
When you hire a local contractor, your job is easy because they are familiar with the local building act.
The company can follow up with the local authority and apply for the relevant documentation.
A contractor from a different state is not conversant with such matters and may ignorantly fail to follow some rules.
Face to Face Interaction
You can make arrangements to meet one on one with a local roofing contractor. The meeting could be in their physical office, a social place, or at your location.
The contractor can make better decisions when present at the proposed site than when far.
It also works to your advantage because you can ask them straight for a  discounted offer than by phone or mail.
It will be easier to read the contractor's body language and tone for better judgment during the meeting.
Available for Emergencies
Disasters are unpredictable and may strike at any time. Your roof needs swift and timely action when calamities like wind, floods, or an accidental tree fall occur.
In such cases, relying on a contractor from far will lead to more destruction. On the other hand, a local contractor will respond with urgency and spare your property from further destruction.
For minor repairs, a far-based contractor may refuse to come or come on the condition that you pay for their transport.
Such inconveniences are unheard of when working with a locally owned and operated company.
Promotes a Healthy Local Economy
Hiring a local roofing contractor is a sure way to promote the economy of your neighborhood.
The money you spend on the project is indirectly pumped into the economy through various means.
The contractor will likely buy materials from a local hardware store. Both companies will gain immensely from each other's services while the local government will get taxes.
By working with a local roofing contractor, you play a role in job creation for your community.
A roofing project requires a substantial amount of human resources, which will be locally sourced.
The contractor will employ directly as well as indirectly through trade partners. Various suppliers will hire staff to deliver materials to your site, while the contractor will have laborers.
With such activities going around, money changes hands, and the economy remains healthy.
Based on the factors highlighted above, hiring a local roofing contractor is no doubt a sure bet.
You can find many local roofing professionals online, even on websites like LinkedIn. As everything moves towards digital, consider searching for your roofing needs there.
You can even buy LinkedIn followers to help you get the attention of more contractors in your area. You can confidently sign the contract knowing what to expect since you have seen their previous works.
A local contractor is also readily accessible when an urgent need arises. That alone is a justification for preferring a local company over foreigners.