In the world of engineering, construction, and architecture, the hot topic right now is how to create final products that are both energy-efficient and also high-quality.
In terms of building services, how can a building be sustainable, energy-efficient, and optimized for occupant well-being?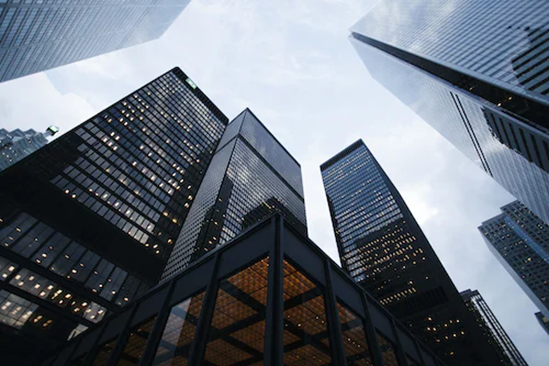 We will discuss the meanings of net zero and low-carbon building services and then explore various ways that building services can be more energy-efficient, while also providing comfort to occupants.
You will see that building services and occupant well-being are inextricably linked, and we will explore solutions for occupant health and happiness that also benefit the environment. We'll end on the future prospects of energy efficiency.
Defining Net Zero and Low-Carbon Building Services
Net zero building services refer to the design and implementation of building systems that produce as much energy as they use over a given period of time.
Essentially, energy-efficient measures and renewable energy sources are used to reduce energy demand and offset energy consumption in a building so that it generates as much or more energy than it consumes in a year.
In a net zero building, the total energy generated on-site should be equal to or greater than the total energy consumed by its systems and occupants.
Low-carbon building services refer to building operations that aim to reduce the carbon footprint of a building by minimizing the use of greenhouse gases. For this to work, energy-efficient technologies and solutions need to be implemented.
Some of the low-carbon emission solutions building services use include energy-efficient lighting, heating, ventilation, and air conditioning systems, and the integration of renewable energy sources to replace fossil fuel-based energy.
Building Services and Occupant Well-Being
Building services and occupants' well-being are inextricably linked. The design and operation of building services play a crucial role in determining the well-being and comfort of occupants in several key ways.
Various factors, such as indoor air quality, natural lighting, temperature control, and noise reduction, directly influence the physical health, mental state, and productivity of people within the building.
So, building services need to work out how to prioritize both energy efficiency and occupant well-being for the best overall results.
Experts at Waldeck highlight the importance of sustainable energy sources in the construction of a building, as well as producing a quality end product.
If you want to create a building in which occupants are happy, safe, and comfortable, then efficiency, sustainability, and quality are key.
Air Quality and Health
Indoor air quality is the condition of the air inside the building, meaning the level of pollutants, contaminants, and allergens present.
Poor air quality in a building can lead to a range of health issues for occupants, such as respiratory difficulties, headaches, tiredness, and allergies. These factors can all lead to a loss in productivity, emotional well-being, and quality of life.
Therefore, it is essential that buildings implement quality ventilation systems and air filtration processes to maintain good air quality conditions inside.
Ventilation systems also help to regulate humidity and temperature, all of which lead to happier, comfier occupants in the building.
Temperature Control and Comfort
Another key aspect of occupant well-being lies in temperature control. Both extremely hot and extremely cold temperatures can rescue occupants' productivity, comfort, and overall health.
So, building services need to provide efficient heating and cooling systems to allow occupants to control the indoor temperature.
Smart thermostats and zoned HVAC systems can be great ways to allow individuals to control their own temperatures and environments within a building.
Natural Lighting and Mood
Exposure to natural light has a significant effect on human well-being. Not only does sunlight provide essential vitamin D to the body, but it also elevates your mood, reducing stress, and increasing productivity. Natural light is associated with better mental health and sleep quality as well.
Buildings should be designed with ample access to natural light through windows and skylights. This creates a pleasant and stimulating environment for occupants.
Noise Disruption and Stress
Finally, noise pollution in buildings can negatively impact occupants. Too much noise from mechanical systems or external factors can lead to reduced cognitive function, concentration, and productivity, and it can be very stressful. Occupants benefit from quieter building systems and noise-reducing architecture.
As you can see, building systems and occupant well-being are two factors in designing a building that has to be considered together.
If you want to build a sustainable, efficient building, you will also need to think about how user-friendly it is.
By prioritizing occupant well-being through thoughtful design and technology integration, builders can foster environments that support human health, happiness, and performance, as well as energy efficiency.
Future Prospects in Energy Efficiency
The future prospects in energy efficiency are promising, due to the growing role of sustainable design in construction.
With an increasing focus on sustainable and renewable energy, reducing carbon footprints, and combatting climate change, energy-efficient buildings are becoming a priority.
Technology advancements are expected to play a vital role in energy-efficient architecture, offering innovative solutions for building services.
Smart building systems, advanced sensors, AI-driven automation, and renewable energy integration hold the potential to revolutionize energy efficiency, as well as occupant well-being.
These developments promise to create more sustainable and eco-friendly buildings, significantly lowering energy consumption and operating costs while enhancing occupant comfort and well-being.
Automation and climate control in buildings can make occupants' lives easier and more comfortable.
The future is set to witness a transformative shift towards greener, more energy-efficient, convenient buildings, setting a positive course for a sustainable, comfortable future.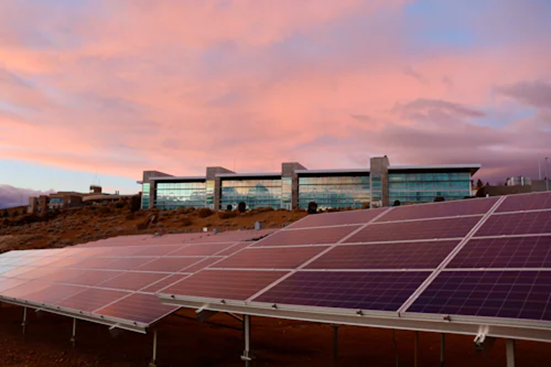 As you can see, the process of designing net zero and low-carbon building services is not only important for energy efficiency, but it also goes hand-in-hand with optimal occupant well-being.
Factors like the indoor air quality of a building, natural light, temperature control, and noise reduction all play huge roles in occupant comfort, happiness, and productivity.
So, building services need to focus on solutions to these issues while maintaining an energy-efficient building.
Renewable energy sources and energy sources with low carbon emissions are used to optimize occupant comfort while maintaining a net zero or low-carbon building.