If you're looking for one place where you can express your personal style and instantly create a comfortable and inviting space, your bedroom is the perfect place to start.
Home decor can make a huge difference in the feel of a bedroom, and it can instantly give the room a more luxurious atmosphere.
From accent walls to art pieces, there are a variety of decorating options to make your bedroom a space that truly reflects your own style.
When selecting bedroom decor, it's important to remember that the bedroom is the most personal room in your home.
It's where you retreat when you need to relax, and it should reflect your personality.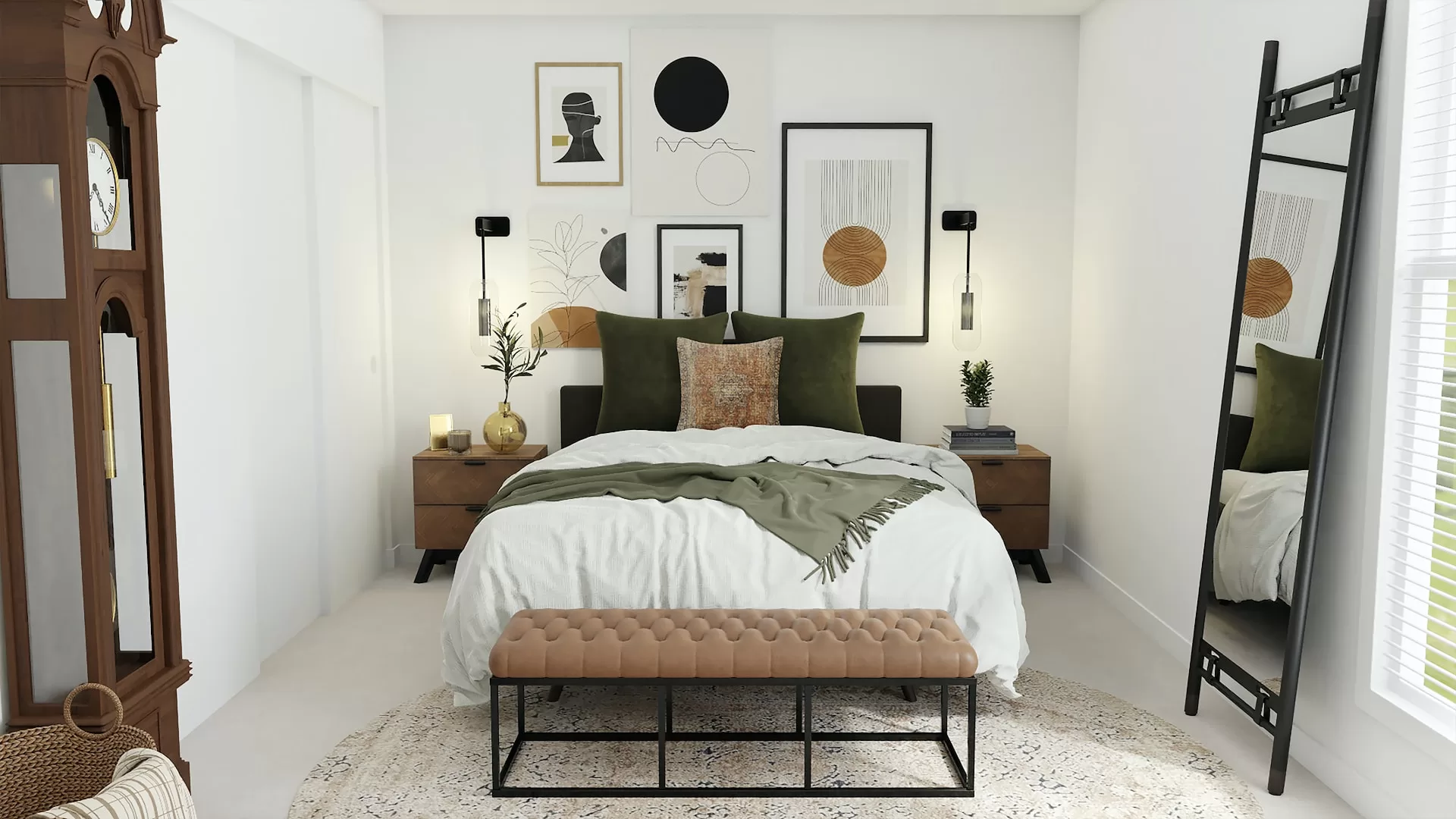 Bedroom furniture is just as important when it comes to home decor.
Investing in quality pieces in classic, timeless styles can create a classic look that will stand the test of time.
Make sure to choose pieces that are comfortable and functional to ensure you can relax in the space.
Having a tranquil and serene bedroom is important for getting better sleep, which can then lead to improved overall health.
Creating a peaceful bedroom environment can help to reduce stress and provide an oasis for focused rest.
This can be achieved through the use of calming colors, cozy textures, and peaceful accents.
Incorporating items like essential oils, comfortable bedding, and music can also help to create a more peaceful atmosphere.
Getting better sleep can have many benefits for overall health, including improved mood, increased energy levels, and better focus.
Studies have also shown that people who get enough sleep tend to have lower levels of stress and improved cognitive performance.
In addition to this, better quality sleep can be beneficial for physical health, since it helps to improve the immune system and reduce inflammation.
Lastly, adequate sleep can help to promote healthy weight management, as studies have linked insufficient sleep to a higher risk of obesity.
Tips To Decor A Tranquil Bedroom
Having a tranquil bedroom is essential to getting a serene retreat for rest and relaxation.
---
Read Also :
---
Whether you seek a cozy retreat or a private sanctuary, having a balanced and peaceful space can help you relax and unwind.
There are a few key elements to consider when creating a tranquil bedroom.:
Get The Right Textile
Textiles and bedding are must-haves for a cozy bedroom.
Opt for cozy fabrics such as throw blankets, pillows, and mattress toppers to add texture and comfort.
One good example of this is linen.
Linen fabrics are a natural and breathable choice for your bedding that helps keep you comfy and can improve your sleep.
If you're in the market for one, notPERFECTLINEN has a great gallery of everything linen that'll surely make your bedroom the best place to relax and unwind.
Accessorize with Art Pieces
Art pieces can be powerful decor pieces for any room.
For the bedroom, choose pieces that can serve as decor and have a soothing effect on the room.
A well-chosen piece of artwork can emphasize the look of the space and bring an added layer of relaxation.
Choose Comforting Colors
Colors can have a major impact on the mood of a room.
For a tranquil bedroom, opt for colors and hues that are calming and relaxing.
Shades of blue, greens, and grays are all popular for bedrooms, as they are calming colors.
Or, if you want to add a touch of glam to the space, choose muted colors with elegant finishes such as black, velvet, and brass.
Get Your Lightings Right
Finally, adding the right amount of lighting to the bedroom is important to keeping it tranquil and inviting.
Choose lighting that can be adjusted for different moods and activities. Soft, ambient lighting can be used for relaxation and to create a cozy atmosphere.
With these tips, you'll be able to create a bedroom that is tranquil and inviting.
Start with the basics and add in pieces of furniture, textiles, and art pieces to make it your own.
With a few creative touches, you'll have a cozy bedroom that is perfect for rest and relaxation. Enjoy!