With the rising concern around air pollution both indoors and out, consumers are looking to find a way to breathe easier.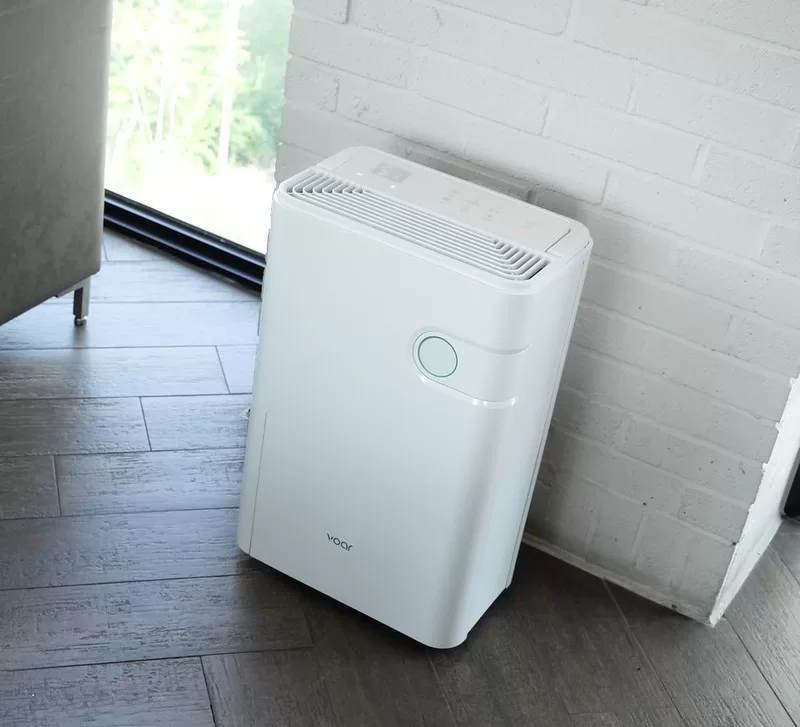 From more research emerging daily on how they may help reduce airborne viruses according to CDC guidelines, it's no surprise that demand for home air purifiers has been on an upswing becoming increasingly popular in homes all across the country.
Air purifiers have become increasingly popular in recent years, but do they really live up to their promise of improving air quality and ridding our homes of unsavory odors? We explore the research behind these devices to determine if there's enough evidence that proves a tangible benefit.
If you're seeking more knowledge on how air purifiers can help with allergies, then our in-depth investigation is the place to look. Check it out and see what new information waits. While the verdict still remains unknown, there may be hope for those seeking fresher and cleaner indoor air. The EPA suggests that by eliminating pollutants from the home it is possible to reduce unpleasant odors. However, results can vary depending on individual situations.
To keep the air inside your home clean and fresh, good ventilation is a must. The EPA's 2018 Consumer Guide to Air Cleaners in Home also suggests adding an indoor air purifier as supplemental support helping eliminate bad odors while boosting the overall quality of your breathing environment. Air water healing claims that Triad Aer Purification Technology can really assist in removing unpleasant odors from the place where this technology-based air purifier is kept.
Get the Inside Scoop on Home Air Cleaners
Getting rid of pesky odors indoors can be a challenge, but it's not an impossible task. Taking steps to improve your environment like using air purifiers could help take you one step closer to achieving the scent-free space you desire.
Although not widely studied, the findings of a recent systematic review in Science of The Total Environment Journal showed that air purifiers can be quite effective at improving indoor air quality. Across studies performed in schools, homes, and offices, these appliances have been proven to reduce poor conditions by up to 92%, providing welcome relief for those seeking cleaner breathable spaces.
Despite their promise to improve air quality, a recent study suggests that the benefits of using an air purifier may be limited at least in ordinary homes. The Environmental Protection Agency (EPA) underlines this notion by stating that no single filter or cleaner can remove all odors from your indoor environment.
Don't let bad odors linger in your home! To achieve fresher air throughout multiple rooms, you'll need an air purifier with a high Clean Air Delivery Rate (CADR). A larger CADR means the unit can tackle more areas of your home, so pick one that fits the size of your space and prepare to breathe easily.
Learn the ins and outs of air purifiers with our comprehensive guide. Our step-by-step instructions will teach you all about the technical functions these devices possess to keep your home clean.
---
Read Also:
---
What Aromas Can Air Purifiers Tackle?
For homeowners looking to keep their indoor air smelling fresh, an air purifier may be the perfect solution. From cooking odors and pet scents to smoke and various other lingering aromas, many models are capable of tackling these problems with ease plus any moldy smells you might encounter.
Many air purifiers contain both a particle and activated carbon filter, which can help rid your house of potentially hazardous chemical odors such as pesticides, fire retardants, and even the lingering smells from building materials. Keep your home safe with an efficient air purifier.
How Can Air Purifiers Help Freshen the Air in Your Space?
Air purifiers can offer relief to those suffering from airborne allergies. Fans draw in sneeze-inducing irritants, while advanced negative ion emitting technology ensures more effective removal of any offending particles for maximum clean air circulation.
Ozone-generating air purifiers may seem like a safe way to improve your home's indoor air quality, but the EPA and California Air Resource Board both caution against using them due to potential health risks associated with ozone emissions.
Identify and eliminate air pollutants with an air purifier. A pre-filter catches the more visible particles like pet hair, while advanced filtering technologies take care of those smaller polluting agents. Take a few moments to ensure you're up-to-date on any cleaning or replacing instructions your manufacturer has recommended for the best results.
Home air purifiers rely on HEPA filters made up of tightly-woven layers of specialized fiberglass threads to capture small particles. As effective as these filtration systems can be, it's important for consumers to know that performance standards are not universal and should take manufacturer guidelines into account when replacing them.
Air purifiers with a gas phase filter are equipped with an efficient sorbent, such as activated carbon, to absorb toxins and pollutants in the air. However, it's important to note these filters may only be limited when it comes to how many airborne hazards they can remove.
With a wood-burning stove, gas fire, or kerosene lamp going, your home may not be as safe from harmful air pollutants like carbon monoxide as you think. The EPA has stated that current residential air purifiers are unable to filter out any of the dangerous gaseous emissions these items emit into the atmosphere.
Air purifiers may not be as effective in destroying indoor air pollutants, such as bacteria and mold spores, as their manufacturers claim. The ultraviolet light technology used requires more exposure to UV light than most devices provide per the EPA recommendations for full disinfection of these airborne contaminants.