When you're looking for cost-friendly flooring options for your house or apartment in Hawaii, vinyl and laminate are the most popular options you'll come across.
These two options of flooring have a lot in common; some distinctions are crucial to consider when determining a better option for your dwelling. If you're unsure whether vinyl or laminate is right for you, use our comparison guide that will be useful to make the right choice.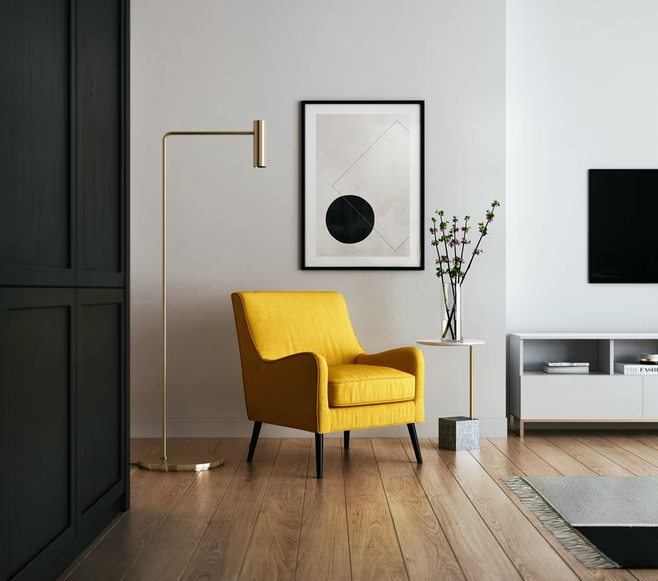 After all, building a home, you should make long-term investments. So, keep reading to make the proper choice and avoid the need to change the flooring in a couple of years.
Vinyl Flooring: Benefits and Flaws
If you live in Hawaii and are considering luxury vinyl plank flooring, it is worth starting with the comparison of the material of the vinyl plank flooring and laminate.
Let's start with the first one. This flooring type is completely produced from plastic. This material provides it with excellent water resistance. If the water stays on the floor for even a long time, it will not destroy the surface.
---
Read Also:
---
Its water resistance turns it into a great option for such rooms as the kitchen and bathroom, where there is a greater chance of spillage.
For instance, wood plastic polymer vinyl is waterproof due to its components:
thermoplastics,
calcium carbonate,
wood flour.
It can be chosen for places with a high level of moisture. Another waterproof flooring option is stone plastic (SPC) vinyl, which is made from natural polyvinyl chloride, limestone powder, and a stabilizer. It might be also installed as a floating floor.
Paying attention to the effects of moisture, vinyl is the clear winner. It also has a longer life and overall durability. However, don't forget to consider your budget; vinyl can be more costly than laminate, especially if you opt for the high-end option.
Historically, vinyl was not considered very aesthetic. However, now it has a long list of options when it comes to design and style; you can even select vinyl flooring that mimics the look of stone, tile, and even wood.
So, if you have come across an opinion that vinyl flooring has fewer options in terms of design, ignore it — this is no longer relevant.
Advantages and Disadvantages of Laminate
Laminate is synthetic; this product mimics the hardwood's look. It might have the appearance of real wood flooring, making it an often choice among those who like the style but are not ready to invest a lot in flooring.
Compared to vinyl, laminate does not perform as well as vinyl does in terms of moisture resistance. Some laminate types have moisture-resistant properties, but still, this material is not waterproof and will be destroyed if water is left for a long time.
One of the main advantages of laminate is its comfortable feeling underfoot. One may not consider this feature important, but the feel under your feet can influence whether you like walking on the floor.
Laminate composition is thicker, and the wood content in it helps this flooring to be slightly soft. Most types of vinyl tend to be stiff, so it's not the most suitable option for bedrooms.
Laminate does not serve for as long a time as vinyl. In the majority of cases, it needs to be replaced 10 years after installation. The advantage is that the initial investment in laminate is lower.
If you're on a budget, laminate flooring can give your room a fresh look for less money.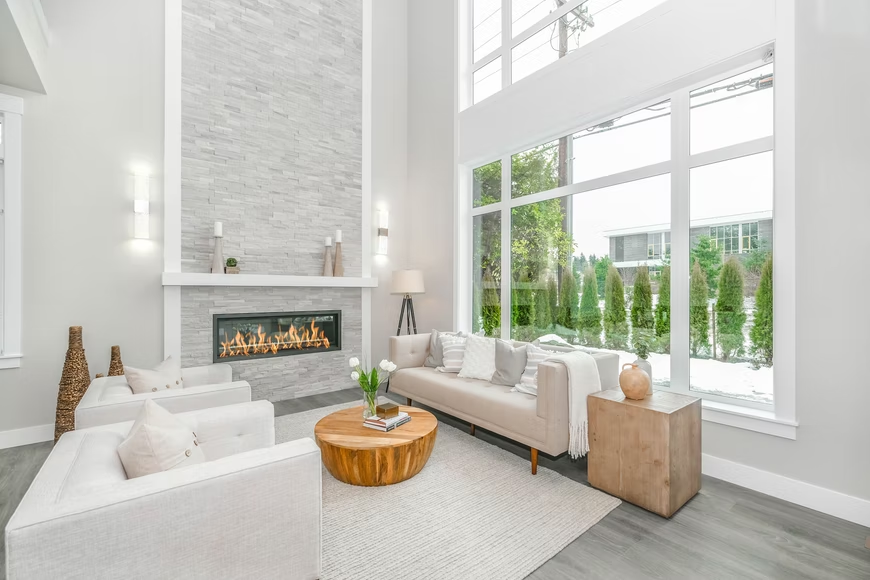 Several Crucial Criteria to Consider
Here are some other criteria that you should pay attention to while making a choice:
Warmth: Compared to laminate, vinyl is thinner and has a lower thermal insulation value. Therefore, laminate will be warmer than vinyl. If you use underlay vinyl, the floor can be made slightly warmer but still cooler than laminate.
Warm floor: The high density and low thermal insulation of vinyl make it a great option for the use of underfloor heating. It is highly effective when it comes to underfloor heating systems. Laminate can also be utilized with a warm floor and increase the effectiveness of this heating system, but it requires compliance with many conditions and, hence, will be a worse option.
Silence: Vinyl is soft. There is no noise when walking and hitting, regardless of the type that you will select. Laminate is hard and loud. It is possible to reduce the noise level significantly by utilizing specialized substrates, but vinyl is still a winner in this regard.
Durability: Laminate is intended for both commercial and domestic premises. It is quite durable in terms of wear resistance, but vinyl flooring is designed for heavier loads (it can be used even in warehouses). Even when damaged, it retains its wear-resistant properties. Laminate better resists scratches from sharp objects, but, in general, is less durable.
Impact resistance: Vinyl is an elastic coating. Most hits from falling objects will do no damage. In the worst case, there will be a dent. On the laminate, with a strong impact, chips appear and this leads to destruction.
Similarities
Vinyl is a good flooring option when you need waterproofing, longevity, and durability. And laminate is better if you are looking for lower costs and a comfy feeling underfoot.
They have also got some similarities:
Ease of installation. Vinyl and laminate floors are among the easiest to install. Just a few hours are enough for a huge room.
Maintenance: They both are easy to clean. You will not need to acquire special cleaning products or use special techniques to keep these floors clean.
Eco-Friendly: Both types have eco-friendly options to purchase.
Cost: Laminate can sometimes be cheaper than vinyl, but it all depends on the style and features you're looking for. In general, vinyl and laminate do not differ significantly in price, and both are considered two of the most budget-friendly flooring options.
We hope these tips have helped you weigh the benefits and flaws of these both flooring options and would allow you to make a well-informed choice that can help you improve the look of your dwelling and will not make you spend too much.