Picture this: a warm, sunlit afternoon, a gentle breeze caressing your skin, and the sweet melody of birdsong in the air.
What could make this scene even more perfect? A stunning outdoor space adorned with beautiful wooden furniture, offering a cozy haven to unwind, relax, and connect with nature.
In this fast-paced world, where time seems to slip through our fingers like grains of sand, creating an outdoor sanctuary doesn't have to break the bank.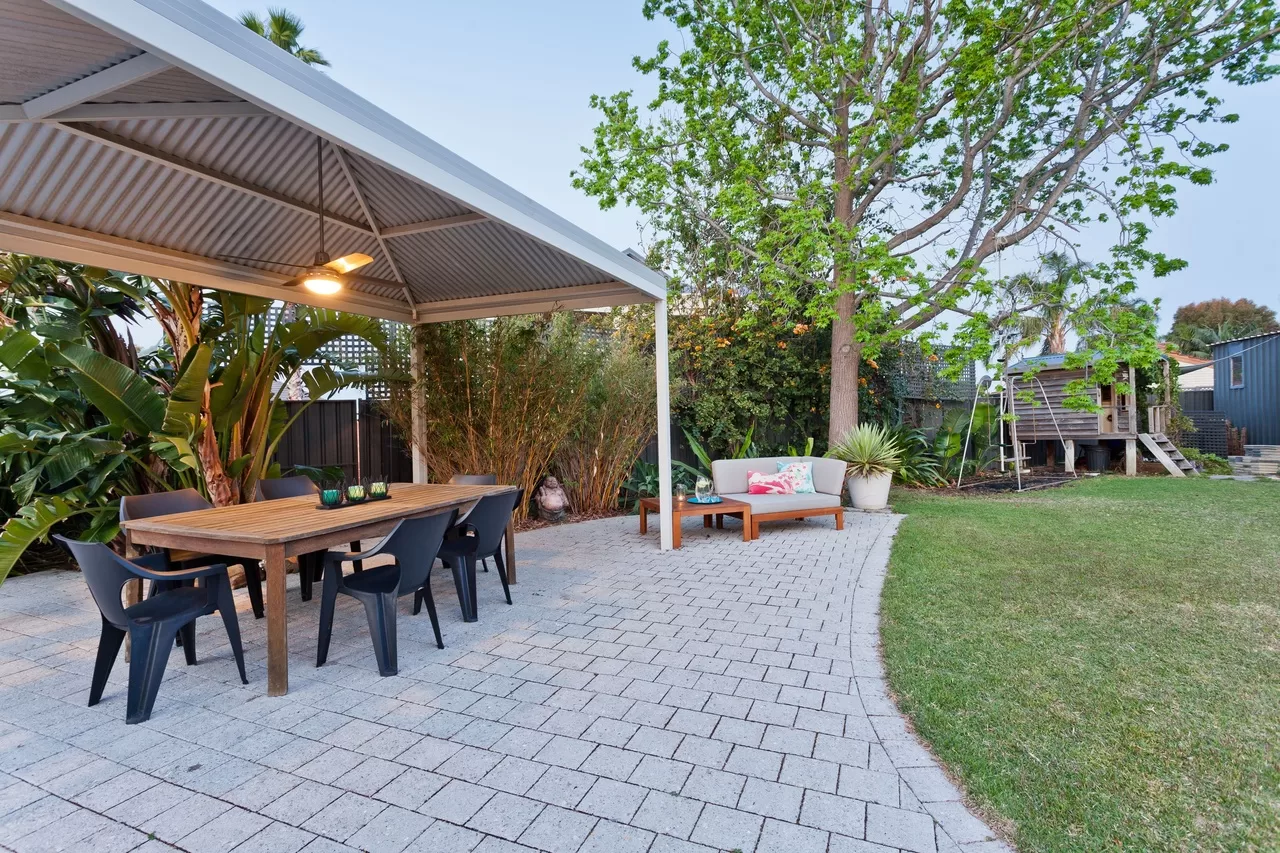 With a bit of creativity and smart planning, you can transform your plain backyard into a captivating retreat without draining your wallet.
Let's explore some budget-friendly outdoor upgrades using stunning wooden furniture to elevate your space.
1. Rediscover Rustic Elegance
Rustic wooden furniture adds a touch of timeless elegance to any outdoor space.
Look for second-hand wooden benches, tables, or chairs at local thrift stores or garage sales.
These pieces often come with their history, adding character and charm to your garden.
A fresh coat of paint or some sanding and staining can breathe new life into these treasures, making them stand out as stunning focal points in your outdoor haven.
2. DIY Wooden Pallet Magic
Don't underestimate the power of wooden pallets when it comes to creating a budget-friendly outdoor paradise.
With a little ingenuity and minimal effort, you can transform these humble wooden platforms into marvelous seating arrangements, coffee tables, or even planters.
Embrace your inner creativity and give your outdoor space a personalized touch with DIY pallet furniture painted in your favorite colors.
3. The Allure of Adirondack Chairs
Adirondack chairs are the height of comfort and elegance, yet they won't break the bank.
---
Read Also :
---
These sturdy wood chairs invite you to relax, enjoy your favorite beverage, and take in the peace of nature.
You may have the ideal location for your morning coffee or an evening conversation with friends by setting up a few of these traditional chairs on your porch or lawn and adding a small wooden table.
4. Bench Swing Serenity
Yearning for a touch of whimsy and relaxation in your outdoor space? Consider installing a wooden bench swing!
Something is enchanting about swaying gently under the open sky, and it doesn't have to be an expensive addition.
Scour online marketplaces or local yard sales for second-hand bench swings, and with a few cushions and throws, you can make it a cozy nook where you can unwind with a book or simply daydream.
5. Reclaim and Refurbish
One person's trash is another's treasure, and this adage holds for outdoor furniture as well.
Keep an eye out for discarded wooden pieces on curbsides or check local online forums where people often give away items they no longer need.
With a little effort, such as sanding, repainting, or applying a fresh varnish, you can transform these forgotten gems into stunning additions to your outdoor space.
6. Nature's Art: Tree Stumps
Nature has a way of providing us with beautiful decor, and tree stumps are no exception. Fallen or removed tree trunks can be repurposed as charming stools or side tables.
Their unique shapes and natural textures add an earthy element to your outdoor space, elevating it to a whole new level of stunning rustic chic.
Remember to incorporate your unique touch and creativity into every piece as you continue on your adventure to construct a budget-friendly outdoor refuge with magnificent wooden furniture.
Allow your imagination to go wild, and don't be afraid to attempt new things.
You can create a magnificent outdoor environment without breaking the wallet with a little effort and creativity. So, get ready to marvel at nature's splendor right in your backyard!