It's time to turn on that heating system once the winter season arrives. Prioritizing boiler maintenance is key to preventing repairs and keeping your family warm and cozy during those colder months.
Failure to address maintenance can cause all kinds of problems to arise. Boiler efficiency and longevity is the goal, and these five maintenance tips will help.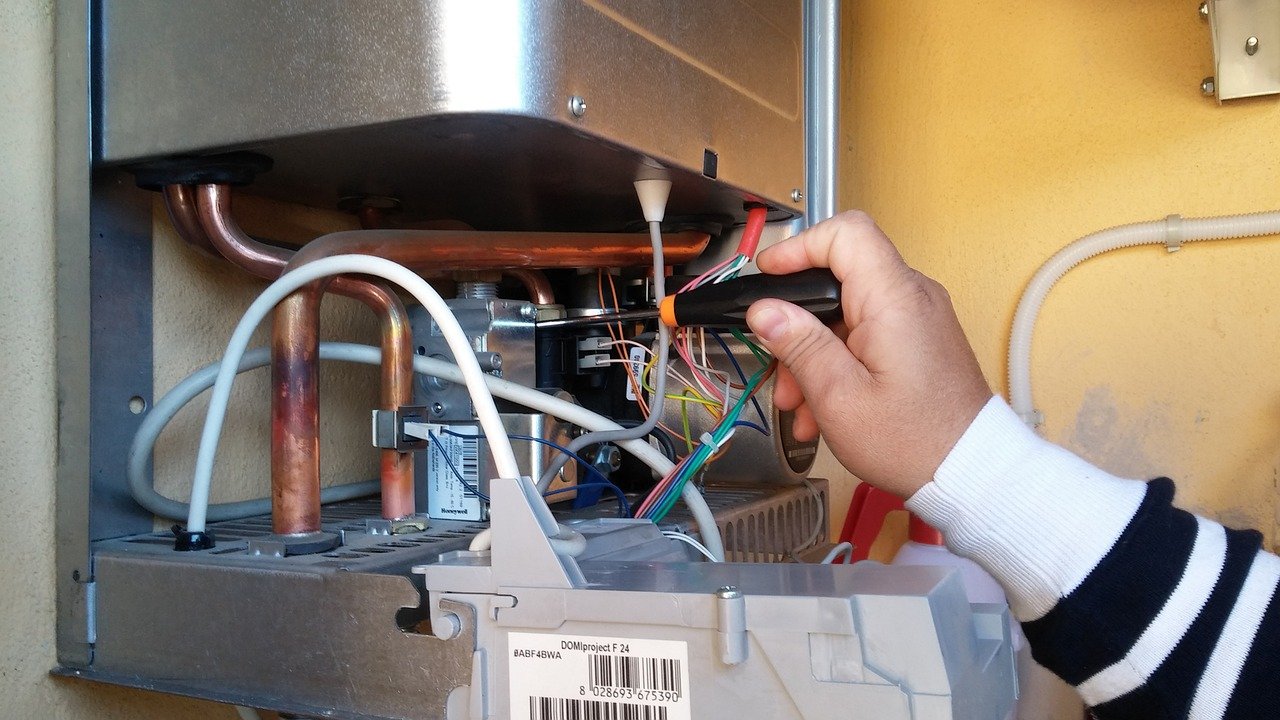 Yearly Maintenance
Yearly maintenance is key to keeping your boiler in optimal condition. Boiler cover ensures that your boiler will always be in full working order. Hiring a gas-safe engineer to perform boiler maintenance is a necessity. All key components of your boiler system must be functional and in working order.
Maintenance also means that your boiler and its parts will be cleaned thoroughly. Ideally, you want to have boiler maintenance performed during the fall, just ahead of the winter season.
Bleed Radiator
The boiler needs to run for several minutes in order to warm up completely. Not all radiators heat up instantly, primarily due to air inside them. If you touch the radiator, you are going to notice that the top is still cold, while the bottom is hot.
First, grab a radiator key, rag, and a bucket. The bucket is used in case of any leaks. After covering the carpet, insert the key, turning it counter-clockwise. Air will then escape the radiator, and you will hear a hissing sound while this happens. Once the air has escaped, the hissing sound will stop, and water will start to be released.
Be sure to mop up any water that has leaked. The valve must also be closed using the radiator key. Afterward, check the level of the pressure gauge. If you notice a drop in pressure, the boiler needs to be refilled.
---
Read Also:
---
Common Repair Problems
A valve that has been painted over is a repair issue that may find you call the professionals. You might be able to free the valve, but if not, our technicians can handle the issue for you.
If the bottom of the boiler is cold, but the top is hot, there could be sludge built up inside the radiator. The boiler might also have a faulty valve. A broken valve is easily replaced.
If some of the radiators are warmer than the others, all that's required is a little fine-tuning. Balancing the heat for the boiler's radiators is key to the system running optimally. Some homeowners may handle the balancing themselves, while others, especially those with larger homes, may need to call the professionals.
Safety is Key
Boiler safety checks are also very important. Professionals need to handle the flue and combustion safety checks. Boilers need the right mix of air and gas.
All electrical connections need to be checked as well. Technicians also check the fans, seals, and ensure that all electrodes are working properly. Safety devices must be checked, too, as well as the condensate trap.
Not every do-it-yourself expert is going to want to tackle boiler maintenance. If you are a proactive person, you now have a direction for handling some of the tasks on your own. Leave the rest to professional technicians, especially these safety checks. They will do it all and ensure you and your family stay safe.
Our technicians are proud to serve. Give us a call today, and we will handle your boiler maintenance needs. Remember to tackle this type of project during the fall so that all systems are good to go once the winter season arrives.
You want your family warm and cozy during those cold months, and that means your boiler system needs to be in tip-top shape.