If you are considering a home renovation but have no idea where to start, your answer might be your new favorite TV show.  No, not the latest season of Law & Order or American Idol.  We're talking about home improvement shows that can do a whole lot more than entertain.
These shows offer DIY projects, renovation help, decorating inspiration, and tips and tricks for selling or buying a home.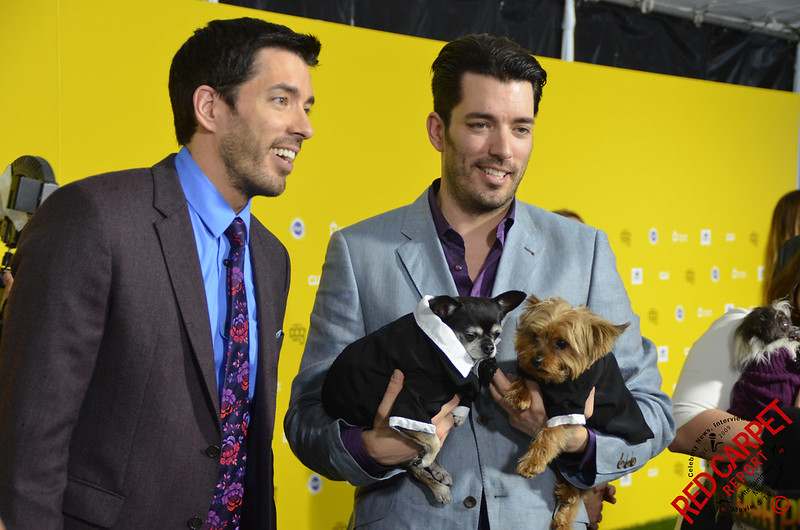 There are hundreds of home improvement shows on cable and streaming services, but these are the best shows that will provide you with all the inspiration you need to begin your own home renovation.
This Old House
The home improvement show that started it all, This Old House has been on the air since 1979.  To say that this show is simply an instructional home repair show is an understatement.
This Old House does not just detail how to perform repairs, it also gives in-depth instruction with so much attention to detail that one project is often spread over several episodes.
The detail-oriented show originated as a stand-alone series for a local Boston station with hosts Norm Abram, Bob Villa, and Ron Trethewey.  The show was wildly popular and gained a national audience in 1980.  For the next six years, the crew worked alongside homeowners to renovate homes.
It wasn't until 1986 that the show moved out of Massachusetts and went south for its first renovation in sunny Florida.  Three years later Bob Villa left the show and the host position was taken by Steve Thomas.  He held that position until 2003 when he stepped aside and the show was given to Kevin O'Connor.
Besides drawing 2.3 million weekly viewers This Old House has been recognized with 19 Emmy Awards and 92 Nominations.  The show's popularity continues to this day and has helped expand the name to a nationwide magazine.
Fixer Upper
Part of the appeal of the home renovation shows Fixer Upper is watching the back and forth between Chip and Joanna Gaines.  The husband and wife duo became a hit from the show's premiere in 2013.
It didn't take long for the home renovation show to reach national success and become the driving force behind the rise in popularity of the farmhouse-chic interior design.
After five seasons of fame, Chip and Joanna Gaines called the show quits, however they didn't end their careers with entertainment.  Instead, they went on to launch the new cable network Magnolia Network.  The network focuses primarily on home, design, and DIY.
After their hiatus from the original Fixer Upper show, Chip and Joanna Gaines have returned to the reality TV spotlight with their show Fixer Upper: Welcome Home which debuted January 5, 2022.  The show will air on Magnolia Network for a full season.
Flip or Flop
Tarek and Christina have made a life of purchasing dilapidated properties for cash and then renovating them before flipping them for resale.  Part of the allure of this show is the unknown of just how rundown the house they are purchasing may be.
Renovations can often go awry, but the duo always manages to complete the renovation and even make a profit during resell.
While the show does not go in-depth with home remodel tutorials like This Old House, it does offer quite a bit of advice for homeowners who may consider remodeling or selling their homes.  Together, Christina demonstrates her interior design know-how while Tarek always knows what real estate trends are popular.
Property Brothers
Drew and Jonathon Scott has taken sibling rivalry to a whole new level on their home improvement show Property Brothers.   Mainly based in Canada, Property Brothers combines Jonathon's contractor know-how with Drew's real estate ability as the pair tries to convince guests to purchase homes in need of repair.
The brothers use a modern and simple style to renovate fixer-uppers that buyers will love.   At this time the show has been on the air for over 11 years and has garnered a wide fan base.
Its popularity has grown so much over the years and has spurred several spin-offs such as Property Brothers: Forever Home and Brother vs Brother.
Good Bones
The mother-daughter duo Karen Laine and Mina Hawk began their home renovation company Two Chicks and a Hammer in 2007.  Focused in Indianapolis, Indiana the women work to remodel rundown homes.
Their renovations were so well received that in 2014 HGTV filmed and aired a pilot episode featuring their work.  In 2015 more episodes were filmed and the name of the show was changed from the duo's business name to Good Bones.   The first full season of Good Bones aired in 2016.
In 2019 Laine took a step back from the business however still appears on the show, commonly demonstrating her unique DIY additions. Mina continues to renovate homes for the business as well as appear on Good Bones.
Whether you are searching for home improvement instructions or just want to keep up on the latest home decor trends any of these home improvement shows will be worth watching.
Not only are they filled with helpful information for homeowners, but they are also entertaining.  So grab a bag of popcorn, sit back and relax, and binge-watch your way to a little home renovation inspiration.