Buying a house might seem like a mammoth task, but it is only the starting point of a journey that requires extreme patience, skill, and money.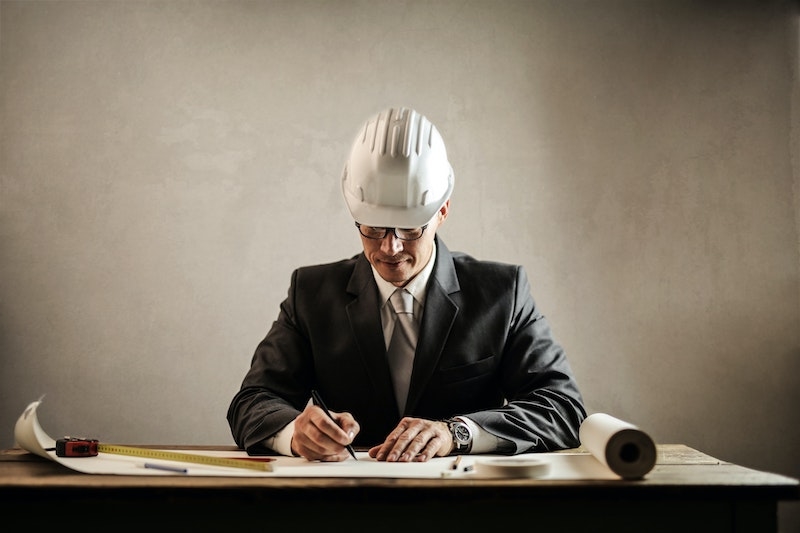 Irrespective of how old the property is, there are always some changes that the owner would like to make at any given point in time. With the onset of the pandemic in March 2020, the number of people opting to complete house projects alone has increased.
While the preference used to be given to seasoned professionals earlier, a study has shown that 76% of Americans have engaged in home improvement projects in 2020.
To take up such DIY projects, proper equipment and clothing are a necessity that cannot be overlooked. In this article, we have compiled a list of must-have work wear to keep you safe while improving your house.
Features of Appropriate Work Wear
While it is important to use the right tools for DIY home projects, the right clothes also significantly impact the work. So, here are all the required features workwear should ideally have.
1. Sturdy and Durable
The primary prerequisite for workwear is durability. Since house projects can range from painting to sewing, your clothing must not be flimsy and get in your way while at work.
2. Pockets
DIY projects require the use of multiple tools for precise details. Depending on the project type, rough sketches & estimates of measurements may also be required. Thus, pockets come in handy to keep these things easily accessible.
3. Waterproof
Not all home projects are successful on the first attempt. You may encounter broken pipes, paint mishaps, etc. As long as your workwear is waterproof, the project can be continued in most situations.
4. Flame Resistant
Similar to the need for waterproofing, you may encounter situations where you may have to deal with fire. Irrespective of the nature of the project, it is always better to use fire-retardant workwear. So, if you want to get one, cleanflow.net will be the best site to visit.
5. Protective Yet Easy to Move-In
Your workwear should be such that it should protect your body entirely without making it difficult to move in. While the material should be sturdy, it should also facilitate easy movement.
---
Read Also:
---
Essential Workwear Items
Workwear is more about practicality and functionality than fashion. While you may not need all of the below-stated apparel, it is in your best interest to wear the right clothing while dealing with house projects.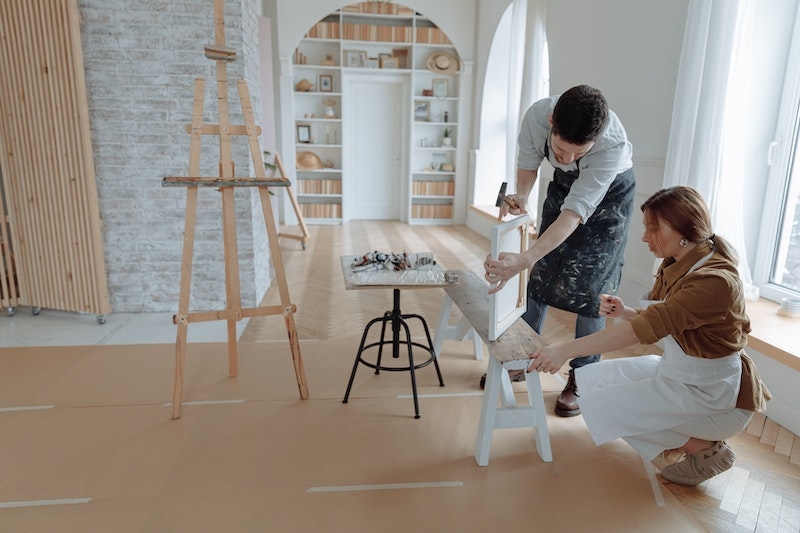 Aprons
Aprons are a necessity for any home project. Not only do they keep the clothes underneath clean, but they also have pockets to keep the required tools, sketches, and measurements accessible.
Detachable Sleeves and Hoods
Detachable workwear helps keep the exposed skin or clothes covered. These are used when only certain body parts require protection and the nature of work is not very hands-on.
Bomber Jackets or Parkas
Medium weighted jackets make for versatile workwear that can be used in every season except summers. Wearing different layers underneath can make the item usable in all weathers and protect against wind, snow, or flying fragments. Such jackets also come with pockets, making them ideal workwear.
Coveralls and Overalls
Overalls are the easiest way to identify a workman. Not only are they sturdy yet flexible, but they also have pockets and provide enhanced protection. Coveralls are an extended version of overalls that cover the entire body and are comfortable to work in.
Disposable Coveralls
These look like PPE kits used during the pandemic and are especially used during painting jobs. Not only do they keep hazardous chemicals away from human skin, but they are also flame resistant.
Heated Coats
Specifically designed for usage in cold conditions, these coats have multiple pockets and are waterproof. In addition, they are battery-powered and can regulate body temperature during long work hours.
Work Boots
Work boots appear similar to regular leather boots but serve a greater purpose. While providing durability and comfort, they are chemical and water-resistant, keeping your feet safe from any equipment, paint, or water that falls on them.
Perforated Towels
While towels do not classify as workwear, they are immensely helpful under the strong heat. Home projects require lots of time and patience and often end up sweaty. Perforated towels absorb sweat faster and also dry off easily.
Conclusion
Taking up DIY house projects is a difficult task from start to finish. But with the right workwear that facilitates movement, provides functionality, and keeps you safe, the process can be made much easier and safer.