The benefits of a metal shed are endless.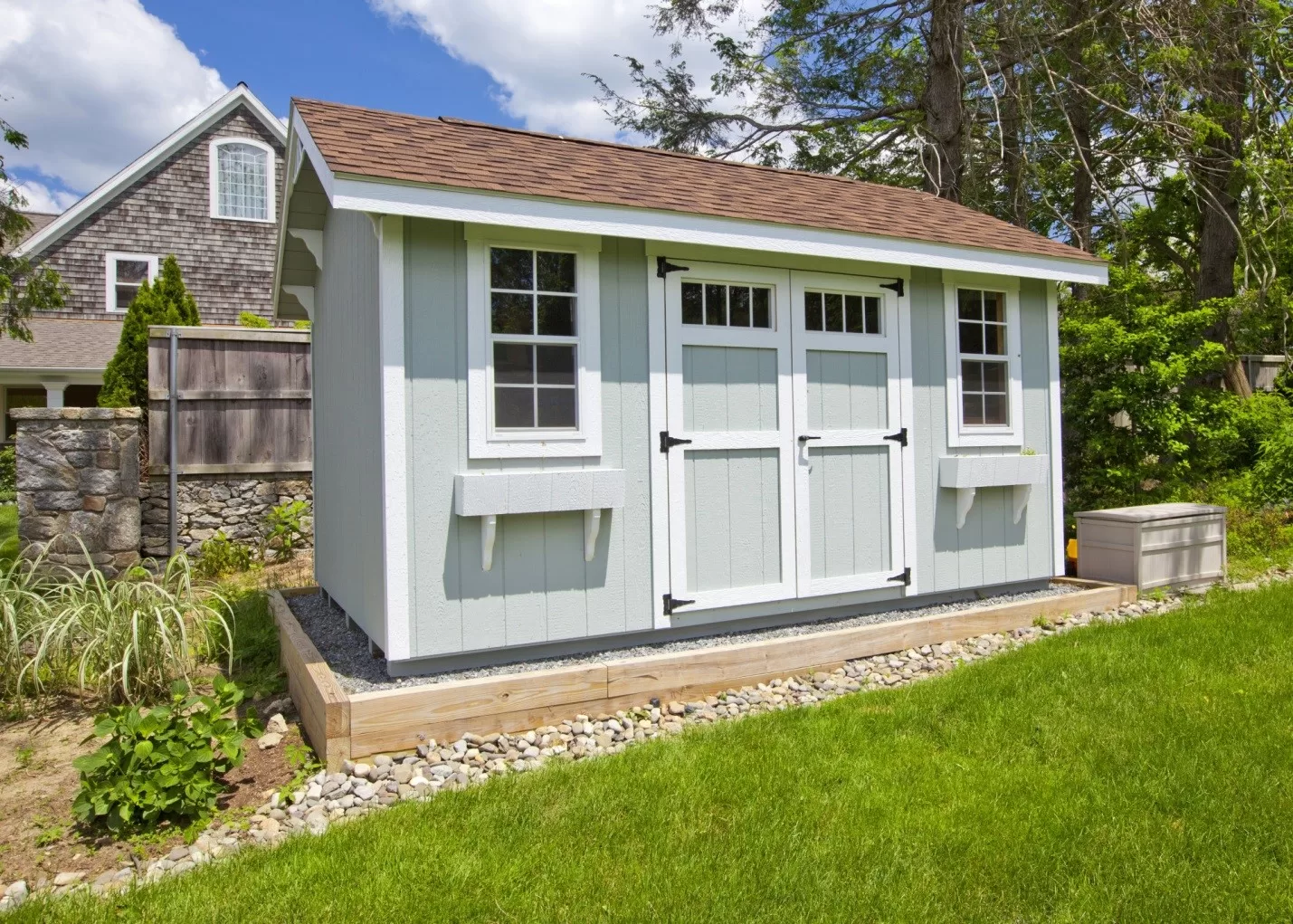 They are ideal for housing tools or for use as extra storage. Perhaps you don't know how much of a need you may have for this type of structure until you examine it further.
Metal storage sheds come in various styles and sizes, so you will likely find one that will fit your needs perfectly.
If you are still wondering whether or not a metal shed is right for you, read on. This article will discuss a few benefits of metal storage sheds.
Enhanced Security for Your Valuables
Metal sheds offer a secure and reliable solution to protect your valuables. Most metal sheds feature a sturdy lockable door that ensures all your items are safe and secure. These sheds also come equipped with metal siding and roofing, adding another layer of security.
The durability and strength of metal provide enhanced security against burglary and pests. They provide a safe and efficiently secured place to store anything valuable you have.
Improved Protection from the Elements
Metal sheds offer superior protection from the sun, rain, and snow. This is due to their increased durability and weatherproofing qualities.
They are built from strong metal alloys such as galvanized steel and aluminum, which are highly resistant to deterioration and rusting. Metal sheds can also endure extreme weather and keep the contents dry and safe inside.
---
Read Also:
---
Low-Maintenance for Maximum Convenience
Metal sheds are a great choice if you require low maintenance yet maximum convenience. These strong, durable metal buildings require minimal effort to keep in top condition. They require little cleaning, no sanding or repainting, and hold up to the elements far better than wooden options.
Due to their long-lasting durability and low maintenance cost, you can expect a great investment return. They are a great way to get extra storage without the expense and labor associated with traditional garages.
Easily Customizable to Suit Your Needs
Metal sheds are lightweight and easy to assemble and are also very versatile in terms of customization.
They can be designed to fit any size or shape of backyard or outdoor space. They can also be painted in any color to create a visually appealing, customized look.
Some even come with doors, windows, and other features that can be ordered separately. Also, they can be easily expanded or modified if you need more room or functionality.
Advantages of Investing in a Metal Shed
Metal sheds offer a great solution for outdoor storage needs. Far more durable and weather-resistant than wood-built sheds, it offers a worry-free way to store garden tools, outdoor furniture, and other home and garden items.
If you're seeking a cost-effective, dependable and secure storage solution, a metal shed is an ideal choice. Check out the great selection from your local builders' supplier today! Did this article help you? If so, take a look at some of our other blog posts for more informative reads.