Before beginning the final procedure of foreclosure, the lender tends to find ways to resolve the debt issues from the borrower's side.
Reputable and cooperative lenders are expected to comply with the borrower's financial conditions and help to get through the procedure.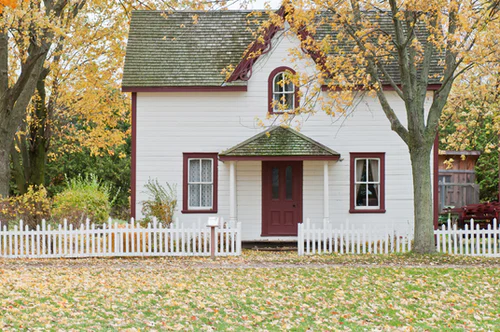 However, with the passage of time, the situation starts getting serious. This is when the lender issues an eviction notice to the buyer.
If you're afraid that some of your unpaid loan payments might result in you losing your home, then you need to go through this detailed guide on how to avoid foreclosure.
What is Foreclosure and Why Does it Happen?
When a buyer purchases a home with the support of a loan from a lender (through a bank or an individual), an agreement is signed determining the repayment procedure of the loan.
However, when the buyer consistently bypasses the monthly repayment dates, the lender tends to take some legal action to receive the lost payments.
Foreclosure can be considered as the last step that allows the lender to claim possession of your property.
Foreclosure Timeline
First Missed Payment – Mortgage payments have a strict deadline to be followed. Lenders often allow you to delay your payments for 2 weeks every month. Failure to meet the extended deadlines can result in a late fee.
Default – If the buyer continues to miss the mortgage payments and doesn't provide any future plan to make up for the delayed payments then the buyer can be considered to be in default. The deadline to be declared as default is determined by a lender and can be variable among different lenders.
Before the initiation of the process of foreclosure, the buyer reserves the right to make amends and have a discussion with the lender to adjust the loan schedule.
Let's figure out ways to avoid the risk of foreclosure with the help of both legal or communicational help.
---
Read Also:
---
Here's How You Can Avoid Losing Your Home
Irrespective of the condition of the credit score, nobody would like to be forced out of their home due to some missed loan payments.
When you realize that a foreclosure is dawning upon you, there are certain steps that you can take to avoid the risk of losing your home.
If your lender is a strict individual with tightly-knit rules, there is little possibility that you will get any relief for your shortcomings.
In this kind of situation, the legal professionals at Flight13.com recommend opting for proper legal counsel to deal with the legal matters appropriately.
With the involvement of legal counsel, you are likely to get reasonable compensation and save your home.
However, if you have observed that your lender is a kind-hearted person who has reshifted the loan payment schedules quite a few times in the past, you can opt for other ways to handle the matter.
Consider Entering a Repayment Plan
In a situation where you are behind your payments but they are slightly negligible, you have a valid chance to qualify for a repayment plan.
With a repayment plan in motion, you can discuss a payment schedule for the missed payments while continuing the original ongoing payments too.
You just need to ensure that your proof of income satisfies the lender that you will be eligible to pay both amounts without any further delay.
Communicate with Your Lender for a Forbearance Agreement
A forbearance agreement requires permission from the lender to allow relaxation in mortgage payments, up to no payments at all.
While this might seem a disadvantageous option for the lender, this is only allowed for a little while to allow the borrower to recollect and be able to start the repayments.
To qualify for a forbearance agreement, you need to convince the lender that despite your inability to make payments right now, you will be able to continue with the payments in the future and even pay extra to compensate for the missed payments if you got some time off.
Request Your Lender for a Loan Modification
Provided that your lender has a friendly and cooperative attitude, you can request a loan modification too.
This is an agreement between the borrower and the lender for adjustment in the original loan terms.
In this agreement, the borrower expects common relaxations like a decrease in the agreed interest rate or increasing the repayment duration.
Try Reinstating Your Loan
Since foreclosure is a problematic situation for any homeowner, it is only practical to take any proactive measures to decrease your loan.
If you have a decent amount of cash in your belonging, you should reinstate your loan by paying up all the missed payments.
This payment should include both the principal amount of the loan and interest to ensure that you have a clean record.
How to Cope With the Stress of a Foreclosure
Although you can avoid the risk of reaching foreclosure by following any of the aforementioned steps, there is emotional stress that follows with the idea of foreclosure.
To relieve you from your worries, here are a few ways to deal with your stress.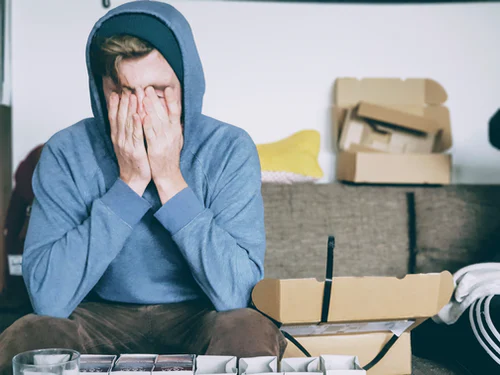 ●     Acknowledge that It's Not Your Fault
From misunderstanding your mortgage payments structure to unprecedented financial situations that lead to crunch financial times, you need to understand that this might not be entirely your fault.
●     Consult Legal Counsel for Appropriate Representation
There are a number of Foreclosure Defense Lawyers who are ready to serve you in your desperate times and help you contest for your home with a handful of appropriate proof that you are able to repay your mortgage.
●     Communicate with Your Partner About the Potential Future
Your partner once promised you to stick with you through thick and thin. So, trust their commitment and discuss the financial situation with them to figure a way out together and deal with the issue together.
Missing your mortgage payment deadlines cannot be a good sign for you at all. While some lenders might be cooperative and extend the payment deadlines, the majority of the buyers face lenders who like to follow consistent deadlines.
Hence, it is recommended to avoid the risk of losing your home by strictly maintaining your loan repayment schedule and preserving your credit score.