Gophers are not only cute but also very important for a healthy environment because they till the earth and aerate the soil.
Well, all until they start to do it in your yard, destroying your grass lawn on their endless hunt for delicious treats such as vegetables, all kinds of roots, or stems.
They are great at digging tunnels and finding stuff underground, and if they run into something they can't eat, they just chew right through it to continue their quest.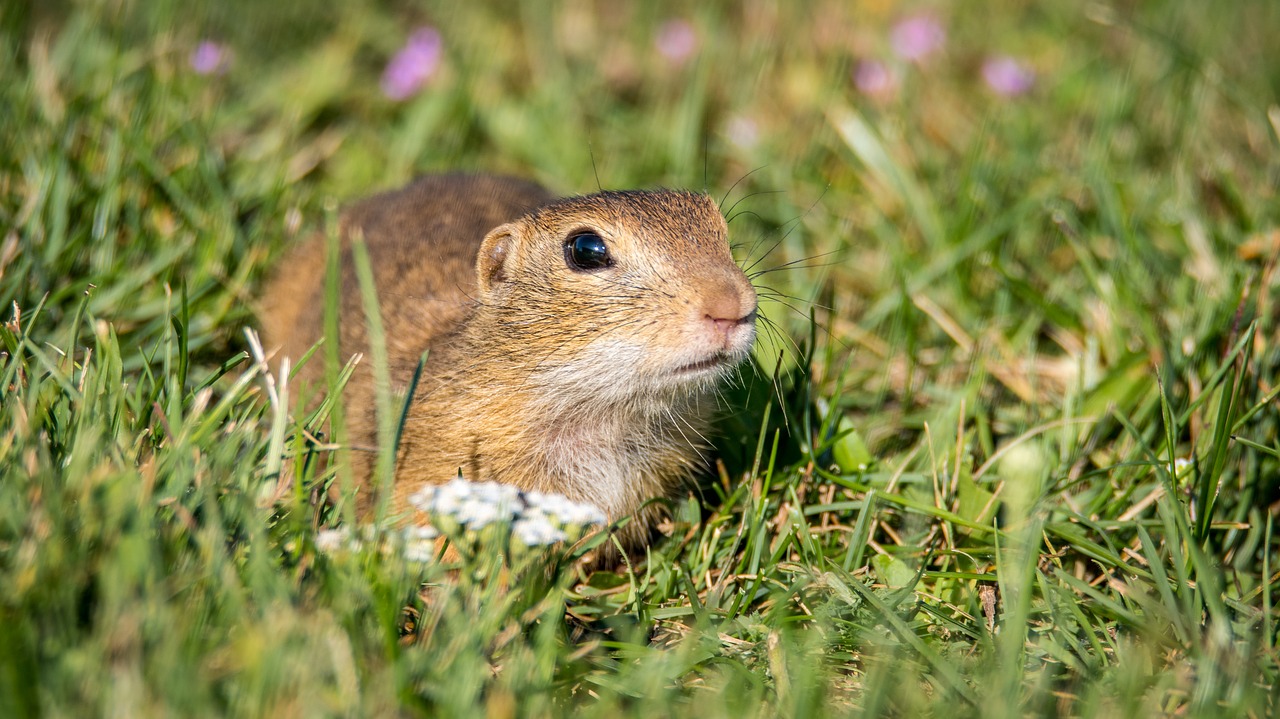 No wonder most homeowners do not think that gophers are that cute and try to persuade unwanted guests that their landscapes are not so scrumptious as it may seem.
Unfortunately, gophers are tough nuts. You never can see them, just huge mounds of dirt they leave as proof they are here.
Fortunately, it is not all bad, and there are viable ways to save your trees, flowers, grass, and garden from those night dwellers.
Here you have it: 7 home remedies for getting rid of gophers in your yard.
Noise
Like all animals that live beneath the ground, gophers are very sensitive to loud noises.
Generally, it is not a problem to find a source of loud noise, but you may face another challenge of being unable to stand it yourself, that's why your choice should be wise.
Many people swear that adding wind chimes in the yard worked for them.
This unpleasant natural noise made the critters find another place to dig tunnels. If you want to do it in a modern way, consider using a portable radio.
Just turn it on and leave it at the exit of one of the tunnels. The downside of this method could be pretty frustrated neighbors, but that's another problem.
Traps
Let's face it, even one gopher is a big problem because it makes up to 30 mounds monthly on average, but when your yard is home to a lively group of these animals, it becomes a disaster.
Your plants are destroyed, your dog starts digging like crazy to contribute to the damage, and as a cherry on top, you have just twisted your ankle on one of those weak spots.
Traps are one of the most efficient ways to get rid of stubborn gophers. You can buy or rent them if you are confident that you can do it yourself, or just seek professional help like the great bulk of homeowners.
Experts from Smith's gopher trapping service explain that in comparison to poisoning, for instance, trapping is a less expensive method that also works faster.
In addition to that, traps have no adverse side effects on the environment and prevent animals' return.
Plants
Even though gophers eat and chew virtually everything, sometimes even those insatiable creatures can be picky.
Believe it or not, there are plants they do not like, so why not take advantage of this fantastic opportunity to get rid of invaders by simply replenishing your landscape with lavender, rosemary, marigolds, or salvia?
If you didn't know, those useful plants serve as natural repellents for gophers, and many people are pretty satisfied with the results.
By the way, marigolds are also great for repelling garden insects, a kind of win-win combination, isn't it?
Gopher Mesh
Another effective way to stop those rodents from digging holes in your yard is to install galvanized gopher mesh under natural grass lawns and other areas with elaborate landscaping.
This will create a barrier and won't let gophers spoil your lawn or flowerbeds. However, your plants' roots will still be in danger as mesh doesn't prevent gophers from eating roots.
Scents
Like all animals, gophers are also sensitive to scents, and some of them can force those creatures to leave your yard.
Wonder, what smells are on the table? Well, chances are you don't like them either but if you want to get rid of the unpleasant company, think twice before turning down the offer.
Long story short, some evidence suggests that pocket gophers hate a fishy scent (who doesn't!), so if you will decide to give this method a shot, simply place some scraps left after your last angler adventure or the leftovers from a delicious fish dinner near one of the holes and let them get into the fishy groove.
If a fishy smell on your property is not an option, we have another suggestion – fragrant sheets! Sounds better? Lucky for you, gophers also do not like the strong smell of fabric softener.
Hence you can try to stick fragrant sheets in every single hole you notice and just watch gophers vacating your land.
Peppermint Oil
Peppermint oil is also on the list of products gophers try to avoid. Simply put a few drops on a cotton ball, and the remedy is ready.
Needless to say, you will need a heck of a lot of cotton balls, especially if your yard already has many tunnels. This method also comes with one catch – you will need to change those cotton balls pretty often because peppermint oil evaporates quickly.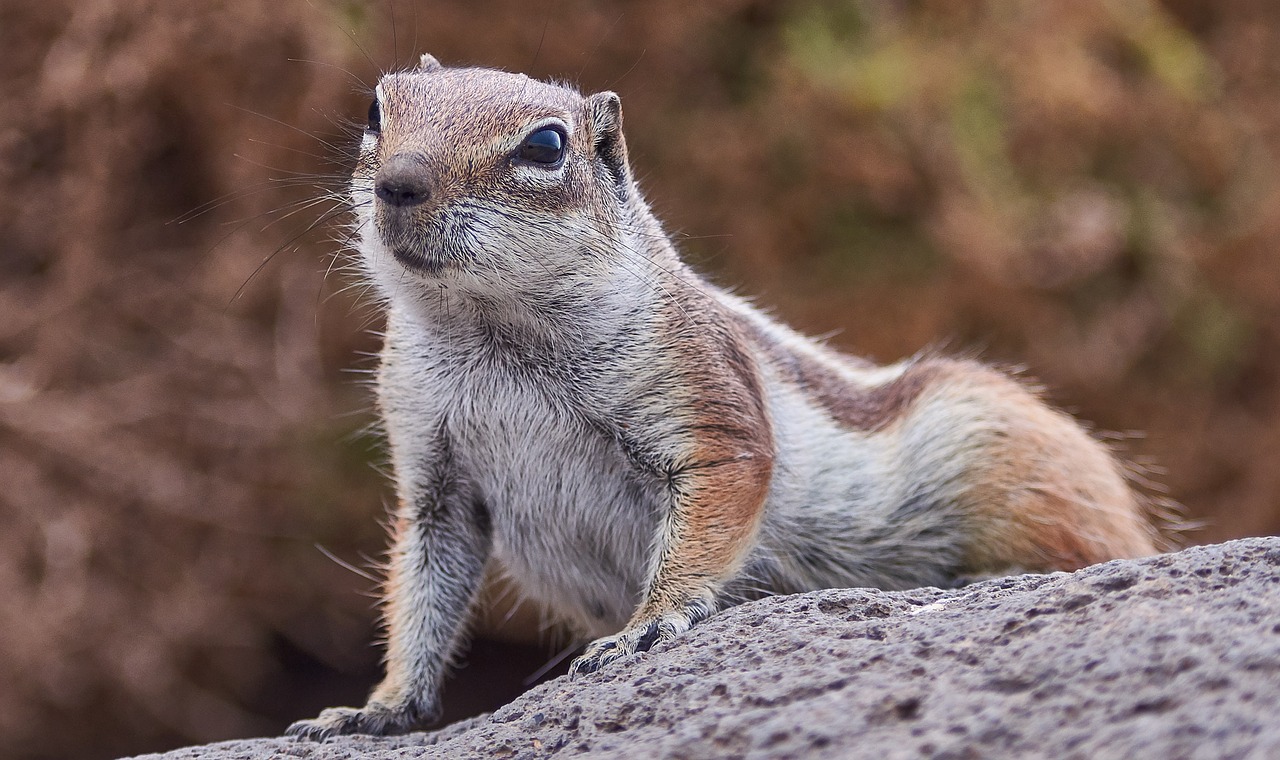 Garlic Stakes or Tubes
Garlic has plenty of virtues, and in case you didn't know that it also can be used as a repellent for gophers. Well, not the clothes of garlic we use to prepare food but a highly concentrated garlic oil.
The product you are looking for comes in two shapes – garlic stakes and garlic tubes – both can be found at your local garden center or online.
The best products are enhanced with the slow-release applicator system for long-lasting effectiveness – up to 12 months. All you have to do is remove the rubber stopper and place the tube down any burrowing hole.
It is very important to immediately act when you notice the first signs of these small mammals in your yard. Do not wait for your favorite plants to disappear – gophers are known for gladly pulling stuff below ground.
You will need to develop a strategy to fight them effectively. Choose one of these seven remedies and get rid of gophers that destroy your yard.