There isn't a lot of newcomers in the world of model railroading. Most hobbyists learned about it from their parents, who learned it from their parents, essentially turning it into a family legacy.
For newcomers though, they usually come with a curiosity sparked from reading out of a model railroading magazine (like the Model Railroad Hobbyist or the Model Railroader), or even from seeing a model railroad in a throwback movie.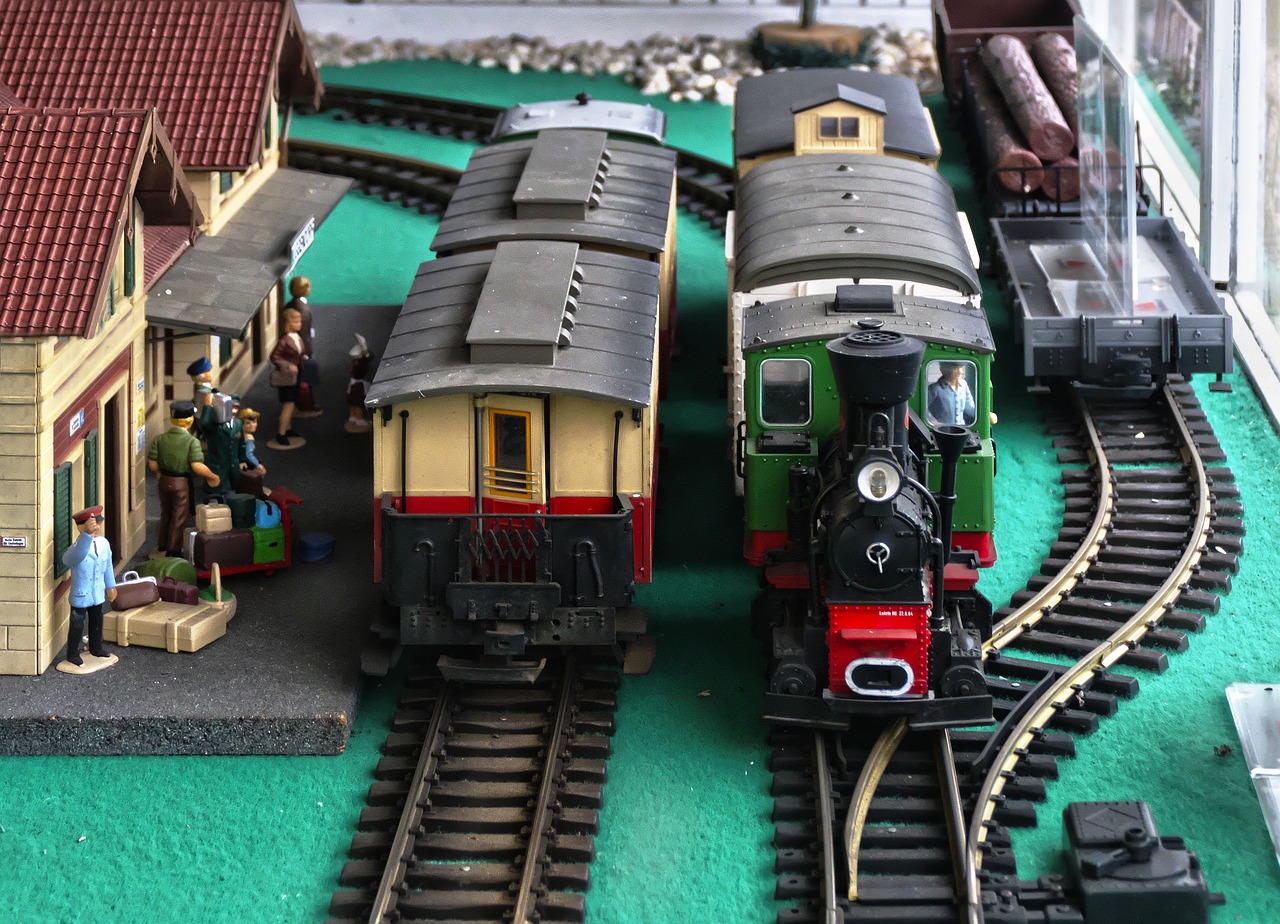 Whichever way you were introduced to model railroading, one thing is for sure: it is certainly worth checking out. After all, it has stood the test of time for this long. Surely there's a reason for that.
In this article, find out more about the world's greatest hobby, model railroading.
What is Model Railroading?
Model railroading, also called railway modeling, is a hobby that involves miniature figures of rail transport systems.
This reduced scale model typically includes all the facilities of a normal train station, such as the locomotive, tracks, and signals, among many others.
Most hobbyists would also add in landscaping features (buildings, trees, vehicles, lights), and of course, bystanders and passengers waiting for their train.
This activity has been around for centuries, truly withstanding the test of time. Those who partake in it are called "railway modelers" or "model railroaders".
Modelers' investment in this hobby can range from simply having a few pieces of a train set to possessing a full-blown collection filled with models and scenery.
When laid out with a route, this model setup is then called a "layout".
Some modelers don't have a particular goal in mind when they engage in this hobby. Others, however, aim to operate their completed railroad model as if it were a real one.
Some create their own layouts, while some use a real-life railroad as a basis for their model.
Why you Should Try Model Railroading
Spectators and newcomers always have many questions when they first encounter model railroading as a hobby.
Most wonder what makes it worth being so time-consuming. Not only that, but model railroading can also get to a point where a whole collection costs a significant amount, so they question what makes it worth the price.
Unbeknownst to outsiders, railway modeling as a hobby is a great avenue for stress relief.
It serves as a good escape from the problems of daily life. It can either be a laid-back or a mind-consuming activity, depending on how you want it to go.
An hour or two spent on creating a layout or fiddling with the models can be enough to calm the mind.
Additionally, plenty of generations of families have been able to pass this hobby onto their children.
This goes to show that it is a good family activity. Railroading can help kids express their creativity and imagination.
You can ask to task them with designing the landscaping and maybe create interactions with the passengers you have.
It might not feel like much, but trust that these memories will become precious once they get older.
If your interest in this hobby is hindered by finances, then rest easy. People wrongly assume that model railroading is a rich man's hobby.
Though new releases do come with decent price tags, you always have other options. Your setup doesn't have to be a big one from the get-go.
Start small, and start with the basics. Slowly build your layout, before you move onto the landscaping. A model doesn't have to be the biggest and the brightest for it to bring you joy.
How to Start a Model Railroad (on a Budget!)
Getting started is pretty easy. All you have to prepare is a space to do it in. It doesn't even have to be a big area;
starting with a small model layout is the best bet anyway. Here are a few more things you need to start your own model railroad:
1. Check Your Budget
Price tags are almost always the first concern with a new activity but like mentioned before, it doesn't have to be expensive to be fun.
For a beginner, it is better to start with something cheaper. This way, you can gauge where to begin.
Sets can be bought in many places, but quality and detail usually come with a hefty tag.
In a pinch, DIY is your best friend. Once you have the main parts of a model, you can go wild.
Whatever cheap figures you buy, modify and paint over it, until it reaches your desired aesthetic.
2. Prioritize the Basics
The basics mean having the tracks and the train. Decide what matters more to you, whether it's a pretty layout or a complete one.
Of course, you can have both, but you need to put in the time and effort to achieve that.
Slowly collect the essentials until you build a working model. Take the time in-between purchases to modify the ones you do have.
Most modelers paint their locomotives according to a real one, but others just go with whatever's in their heart.
3. Buy and Sell
This hobby is one that you grow with. That means that your tastes will change with time, as will your goals.
Don't be afraid to let some of your models go. Selling your figures allows you to update your layout, or maybe change the whole landscape.
Either way, you've enjoyed your time with these pieces, and there's no shame in moving on.
But don't expect a huge profit out of this. Model railroading is hardly a lucrative arena, so the price you expect might not be the price you get.
The real profit you earned is the experience you had, the money you get is the bonus.
4. Join a Community
Because railroading is such a specific hobby, the community it fosters is usually tight-knit.
Newcomers are always welcomed with open arms, as most modelers are excited to share their layouts with other hobbyists.
Apart from the great tips and tricks to learn from seasoned model railroaders, this is also a great way to figure out how to create a beautiful model on a budget.
Most railroaders started from scratch, so these people know the secrets of the railroad modeling scene.