The winter season has finally arrived, so it's time for everyone to take out the shovel and begin snow removal. The process is not easy. It often takes a long time, and you have to move heavy snow piles to be able to remove them.
If your shovel is old or you don't have one, there are some things a snow removal company can do better than your home-built tool.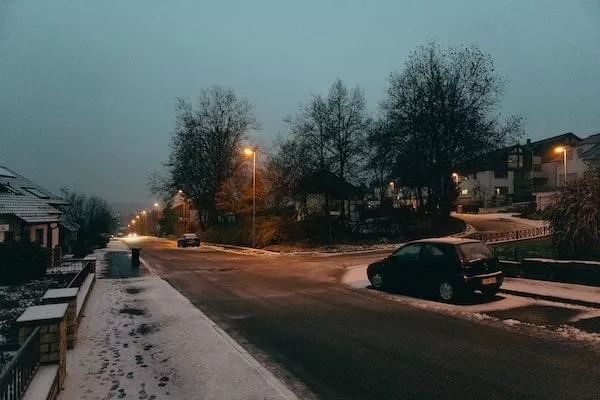 Rapid Work
Snow removal is time-consuming, especially if you have lots of snow or tall snow piles to move. It would be best to break the snow into small sizes before scooping them out.
The entire process can take hours, which could be spent doing other things. In addition, the hassle of using a shovel can be time-consuming and hard on your body.
A professional snow removal company works with big machines known as blowers or plows that can clear away lots of snow in less time than you can do with your small shovel. Snow removal companies can remove tons of snow in just a few hours, which you cannot do even if you work all day.
---
Read Also:
---
Efficiency
Using a shovel is a one-handed operation, and it's hard to use both hands for other purposes like taking out the trash, opening the door, or even talking on the phone.
In addition, you might drop your shovel with snow or accidentally smash your hand before getting the snow out of your way.
A snow removal company can work using various employees and tools to complete tasks faster and more efficiently while keeping things tidy, preventing accidents, and making the whole process less stressful. The workers can take care of the bulk of the task and finish with a smaller snow removal machine that can scoop and move snow easily.
Safety
Using your own rudimentary tools can be dangerous if you do not have the added protection of gloves or heavy clothing while working outside in cold weather.
In winter, you should also wear something warm that covers your hands to avoid frostbite. It may be difficult to work if you wear heavy gloves, so you can easily get hurt.
A snow removal company can come in a work uniform, complete with gloves and boots, so you don't have to worry about getting hurt during the removal process. They will be using heavy machinery and are trained to lift heavy things without hurting themselves. Safety is one of the snow removal company's top priorities.
Quality Results
Many homeowners are not satisfied with the results of their shovel work. If you do not have the time and energy to move the snow neat and orderly, you can end up leaving a mess behind. In addition, it will be more of a hassle if you go back to clean things up later.
A professional snow removal company can ensure quality results by doing a great job clearing away snow in one swift operation. They will also use professional machines with special detergents and chemicals that ensure the snow won't get stuck to their machines or other items while working.
Expertise
While you may believe that a snow removal company is there to make money and that they only care about their money, this is not true.
Snow removal experts know how to deal with various problems that can come up, like ice, snow that is too wet to move, and snow that is too heavy. They can get things done in the best way possible.
A snow removal professional has several years of experience in all kinds of weather. Their machines are tested frequently, and they have the equipment to handle any snow, no matter what it is.
If you have an issue with your snow removal company, you can get a second opinion and find out that their work is among the best.
The Bottom Line
The value of hiring a professional snow removal company is increased when you have a lot of snow to remove, tall snow piles, areas to clean, or if you want it done fast. No matter how much you know about shoveling and how long you try to do it yourself, it's not going to be the same as a professional will do.