Whenever you scroll through social media, it will become notably apparent how popular houseplants have become.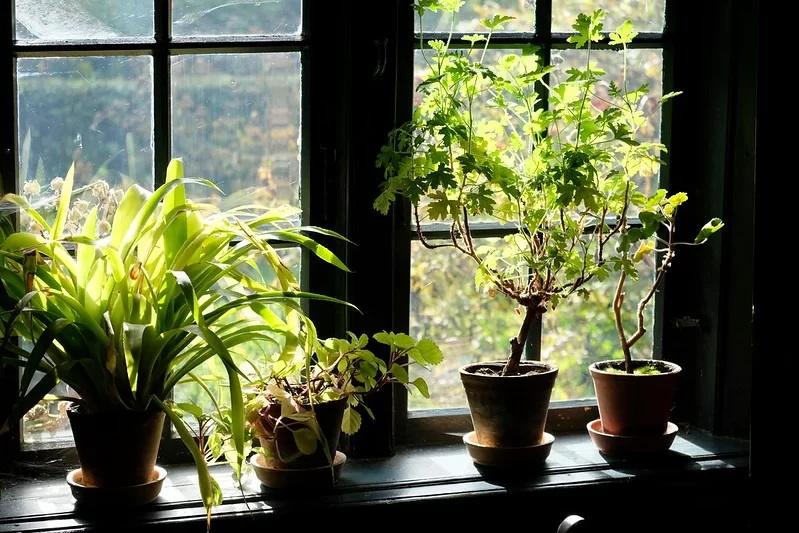 They add an abundance of vitality, freshness, and beauty to our households. However, sometimes we can overwhelm them by watering them too regularly.
Houseplants that are within households in humid climates will also struggle due to the amount of dry air within the home. However, having low-maintenance plants is incredibly popular within these areas of the world as these plants do not require much watering at all.
While the houseplants that I have outlined in this article may seem impossible to kill, you should maintain vigilance in order to see if your plants become distressed.
Keeping an eye on your houseplants will help you to correct any issues that arise. Visit GardenFAQs.com for more information on how to look after your houseplants.
Pothos
One of the most popular indoor plants for low-light situations is the pothos plant. Pothos is a vining plant that has heart-shaped leaves.
It looks beautiful when in a home hanging basket or spilled over the edge of a shelf. These stems can grow up to dozens of feet long over a number of years.
This is one of the most common low-maintenance choices to adorn office spaces, as it is one plant that is virtually impossible to kill. As it is one of the most forgiving plants, it does not require regular watering. It can also grow within dim and bright spaces while remaining unfazed by low humidity levels.
---
Read Also:
---
Peace Lily
Peace lilies are another highly popular plant for office spaces. They are incredibly low-maintenance and tolerate low levels of light and humidity They also do not require regular watering.
The lance-shape, glossy leaves gracefully arch from clumped stems. These leaves can be variegated or green. This plant flowers during summer, however, flowering may occur during any season.
Snake Plant
Snake plants are sometimes called sansevieria or mother-in-law's tongue. These plants are notoriously tough succulents that grow well within any indoor living environment.
The leathery, sword-shaped leaves are typically marbled and gray-green in color. They may also be edged using white or yellow. There is also a miniature version of this plant that has thinner leaves. Snake plants will grow well in both low and bright lighting.
Jade Plant
Another incredibly easy succulent to cultivate in indoor environments is the jade plant. This plant has plump, luscious, green leaves and notably fleshy stems.
While this plant prefers bright lighting, it can handle shade and does not require an abundance of watering.
However, you should definitely avoid overwatering this plant as it can easily develop root rot. Jade plants typically grow to be incredibly large and can live for numerous decades.
Dracaena
The Dracaena genus consists of a large number of increasingly popular foliage plants. The vast majority of these plants grow strongly in an upright position The leaves are strap-like and usually red, cream or white in color.
Dracaena plants can grow to be incredibly tall, and as such, you may have seen these plants in lobbies or other open spaces. When the climate has low humidity, the tips of the leaves may turn brown. However, these can easily be snipped off if required.
Philodendron
This plant has a similar appearance to monstera. This split-leaf plant has become incredibly popular over recent years.
The leaves are notably large, however, unlike monstera plants, this plant is far less likely to develop small holes in its leaves.
You can also purchase trailing varieties of philodendrons. All of these plants are notably low-maintenance and beautiful.
Money Plant
The shiny leaves of this plant look nearly identical to the umbrella plant. If you want to add some tropical essence to your room, then you should definitely consider purchasing a money plant. This plant has an incredibly slim trunk that is often braided.
Within Asia, the money plant is believed to bring good fortune and prosperity. Thus, they are often located beside cash registers. This plant is easy to cultivate, however, it does need constant watering in order to reach its full potential.
Conclusion
To conclude, the houseplants that I have outlined in this article are all incredibly low-maintenance. These plants can thrive in the vast majority of climates as most of them can thrive in low humidity.
If you are looking to purchase a plant that can grow within any lighting, then you should definitely consider purchasing a houseplant from this list. I hope that you have found this article to be insightful and informative. Thank you for reading.