For many people, buying a home is the American dream.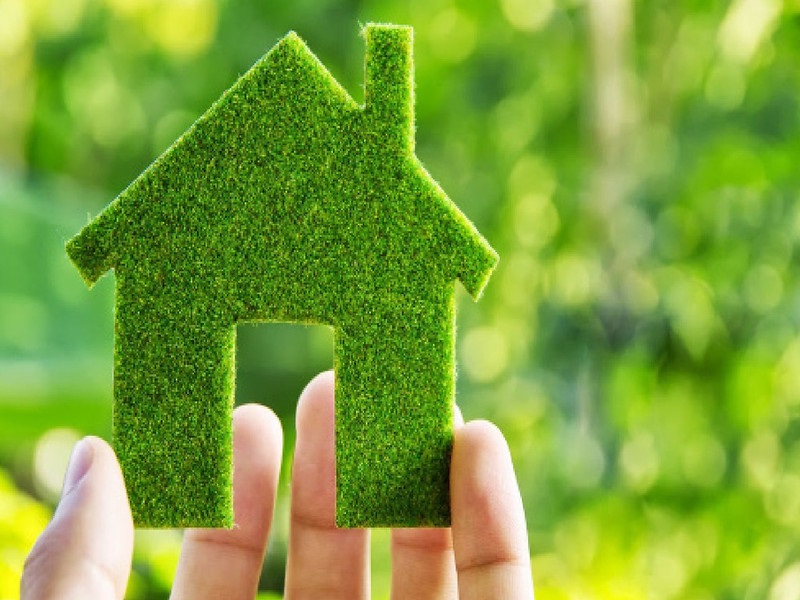 There are countless articles and websites that offer sage advice on how to buy a home, but what about the hidden costs?
Yes, you will owe more than just your down payment before you can get the keys. These costs will be generated mostly from percentages of your "loan amount" and the actual "sale price" of your home.
Down Payment
As this might not seem like an "unexpected" cost, it is the determining factor for many of the unexpected fees and how much they will cost.
Down payments can go from 5-20% of the home's value, and sometimes as low as 3.5% with an FHA loan. The more money you can afford to put down on your new home will help with giving you a lower mortgage payment.
Closing Costs
One of the biggest surprises for first-time buyers is closing costs. Closing costs are fees charged by the lender and other third parties involved in the real estate transaction.
These costs can range from 2-5% of the purchase price of the home, so it's important to factor them into your budget.
Property Taxes
The amount you pay in property taxes will vary depending on where you live. If home values go up in your area, your city or county could assess your home at a higher value, meaning you'll pay more in property taxes.
In the state of Texas, the average homeowner pays 1.69% of their home's value in property taxes a year.
Lender Fee
This fee is compensation to your mortgage lender, who processes and ultimately funds your mortgage loan. The first fee will most likely be your application processing cost.
This Lender fee can contain other costs like appraisals or land surveys. Lender fees will depend on the specific lender you chose.
When given options to include certain closing costs into your monthly mortgage payments, your closing costs will be less, but your lender fee could be higher. So, look to spend around .5-1% of your loan amount to cover the lender fee in closing.
---
Read Also:
---
Attorney Fee
A real estate lawyer that handles all of the legal documents and contracts between the buyer and seller. Some attorneys will have a fixed cost or will charge you hourly. When purchasing your very first home, you can prepare for a fixed cost between $1,000 and $2,000.
There are times when a lender will already have an attorney they work with, this allows the attorney fee to be incorporated into your closing costs and not paid separately.
Appraisal Fee
A house appraisal is a trained professional's unbiased opinion on the home's fair market value. Knowing how much a home is really worth protects the buyer from overpaying.
The person appraising your potentially new home will be looking at the condition the house is in, what other properties in the area that are comparable to yours are selling for, how big your land lot is, any upgrades or remodeling that has been done, and other features that have been added or upgraded since it has been last purchased.
This will give you a full assessment of the home and can help you determine whether the sale price is a match.
Homeowners Insurance
As a new homeowner, there is a list of things you need to have ensured that you never would have thought about. Before getting the keys to your new home, your lender will want you to provide proof of homeowners insurance.
Sometimes, your insurance will be through your mortgage lender, when this is the case, look to pay a whole year of your insurance upfront and as part of your closing costs.
Escrow Fee
An escrow is responsible for keeping payments for your taxes or insurance and allocating them to the appropriate recipients on time. This third-party acts as a provider and holds monies, documents, and assets until everything is ready to be finished by you and the seller of your new home.
Your escrow provider will make it easier for everyone to sleep at night. The seller has the assurance that you have provided proper documentation and are actively in the process of buying their home. You will be given the leniency to evaluate the home on a deeper level.
The First Year
You signed all of the papers and paid all of your closing costs, now you are ready to move in! The unexpected costs don't stop at the realtor's desk, you will most likely be bombarded by an unexpected cost within your first year of being a new homeowner. Your homeowner's insurance only covers so much.
Maintenance
It is a good idea to have at least 1-3% of your total home cost tucked away in an emergency fund for unexpected maintenance on your new home. A new roof or water heater can cost you thousands of dollars at once.
Unexpected Repairs
You got an inspection and an appraisal, both being sent back to you with 100% approval, and now your roof is leaking, or your HVAC system went out. These might not have been a problem your inspector or appraiser would have written down for you to look over. Now, it is up to you to cover the cost of replacing these parts of your home right away.
Bottom Line
Take your time going through your first-time home buying experience. Ask as many questions as you can think of and be honest.
When you are prepared for these expenses, you will set yourself up for a successful first-time home buying process.
There are numerous assistance programs available to you, to help you put the money you have available in the necessary areas needed to purchase your first home.
Not every single person has the same fees and costs as the next person, you need to calculate these using the specific numbers of your loan and the sale price of the home.