If you're in the market for new lights for your outdoor fountain, then there are several options you can consider.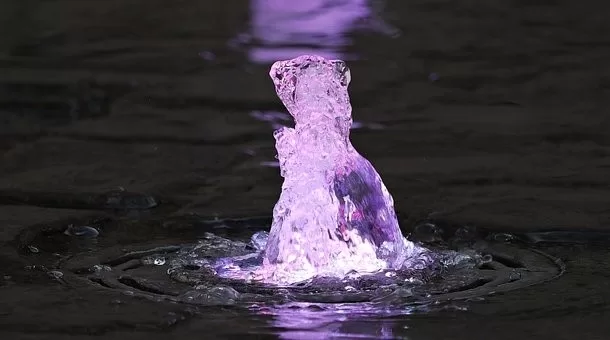 These include submersible LED lights, floating solar lights, spotlights, and uplifting. Choosing the right lights will make your outdoor water feature a beautiful feature to enjoy year-round.
Submersible LED Lights
If you have a fountain in your yard, there are several types of underwater LED lights to consider. They can highlight your favorite garden features or turn your fountain into a focal point. These lights will help you enjoy your water feature even after the sun goes down. It's now time to buy lights for fountains.
When looking for submersible LED lights for fountains, look for quality and functionality. Make sure the light is made of stainless steel or brass, has a nice gasket, and is waterproof. In addition, make sure that the wattage and color you choose will work well with your outdoor space.
Aside from being waterproof, these lights are also rated for their strength. Some have a 2.5-watt LED diode, equivalent to a 10-watt halogen light. The LED's output is also good enough to illuminate a small pool. Other options include LED underwater fountain lights, which can be used in pools, birdbaths, and other water features. Several of these products offer the ability to change colors.
Before choosing any underwater LED light, you may want to speak with an expert in the industry to get the right advice. Taking the time to consider all your options is the best way to guarantee that your new lighting system will meet your needs. By making the correct choice, you can enjoy your fountain or pond without worrying about the hassles of figuring it out on your own.
Floating Solar Lights
If you want to decorate your pond or fountain with flair, you can't go wrong with floating solar lights. These lights are safe, eco-friendly, and easy to install. They add color and sparkle to your water feature and are perfect for entertaining. You can find many different types; some even have a cool remote.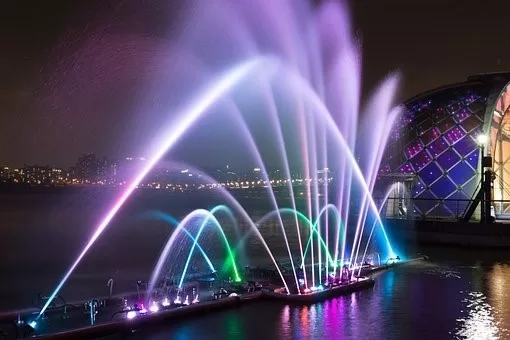 Among the more unusual solar pool lights are the lotus-shaped ones. These beauties look great and light up your pond or birdbath at night. This light comes in various colors, so you can choose the color that will match your pond's personality.
Another option is the floating ball-shaped one. These pool lights are made of vinyl, similar to a beach ball, and are powered by the sun. These lights are durable and will last up to eight hours after you charge them in the sun.
---
Read Also:
---
Another solar-powered novelty is the Solar Powered Underwater Light Show. It features a dancing cycle of color-changing LEDs. The lights shine up, down, and all around and can be switched on or off with the press of a button. The top of the solar panel glows in a solid color, while the bottom of the unit shines a multicolored pattern. Each LED bulb blends red, white, and blue, illuminating the entire water column.
Lastly, the 600 W LED Solar Light Set is an excellent choice. It has a motion sensor and outdoor power capacity, so you don't have to worry about the lights shutting off when you're not home. It would make an excellent addition to your garden or security system. While there are many options available, the Pearlstar Solar Pond Lights are not the most durable, and you will have to care for them properly.
Uplighting
Adding lights to your fountain can create a whole new look. Uplighting a fountain brings the running water into sharp focus. It can also add color and visual interest to your garden. The type of fountain you have will affect the lighting. Some types of fountains are designed to be aesthetically pleasing, while others are more functional. Whether you have a waterfall or a water wall, finding the right type of light for your feature is important.
In addition to the size of the fountain, the water in the fountain is very important. If the water is dirty, the fixture cannot provide enough illumination. Also, the water's depth may affect the type of bulb used. To ensure your property's safety, choose lights hidden away from view. This is particularly important if you are using the fountain as a focal point of your landscape.
In addition, to uplighting your fountain, you can use spotlights and downlights to enhance the appearance of your water feature. These lights are perfect for creating a diffused glow over the water. You can easily place these lights within your water feature. Using a pool light to illuminate your fountain can add a dramatic effect. Using a submersible light can also enhance the look of your aquatic feature. However, these lights are less intense than other lights.
A lighting designer can help you design a stunning landscape with uplighting and downlighting. They can also help you pick out the best-led fountain light to make your fountain a masterpiece. The light you choose should reflect a wide area without causing too much glare. Be careful not to place your lights in a way that distracts other people from enjoying the water.
Spotlights
Spotlights for fountains are a great way to add a special touch to your landscape. They will enhance the focal point of your fountain and help you create an amazing nighttime display. But choosing the right light for your water feature can be tricky. It's important to consider the type of lighting you want, where you're placing it, the size of your fountain, and the surrounding area.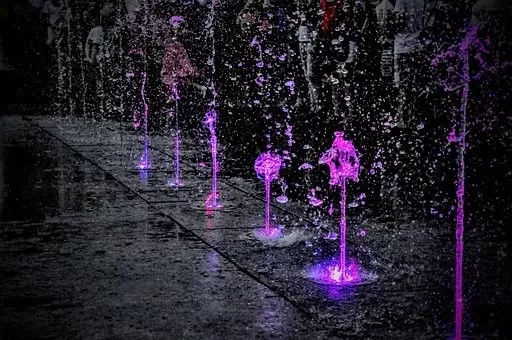 Fountain lights are available in a variety of colors. Some of the more common choices are red, orange, gold, and blue. Using these colors can create a beautiful light show. You can also choose LED lights for your fountain. These lights are energy-efficient and can last for many years. A good LED light control system allows you to program colorful light shows and can be used by non-expert users.
Water fountains make a statement in the daytime. In the evening, they can be enhanced with colored lights. Colored LED lights will make your fountain a great nighttime feature. The lights can be set to various patterns and sequencing, which can be matched to the music.
Before installing underwater submersible LED lighting fixtures, you'll need to make sure the fixture is waterproof. This can be difficult to do, so it's best to consult an industry expert to make the best lighting decision for your outdoor space.
Underwater submersible LED lights are an attractive option to help highlight your water feature. These lights are waterproof and are designed to be safe for people to enjoy. However, they are not cheap, and it may take some time to find the right fixtures.
You can place the lights on the bottom of your fountain or install them at the top. Both methods are effective, but the placement will depend on the design of your fountain. If you're installing lights on the bottom of the fountain, make sure they aren't too close to the common viewing positions. Otherwise, they can be distracting.
Common Colors
Choosing fountain lights is an important step in enhancing the aesthetic appeal of your water feature. There are many options and selecting the right colors will complement the rest of your landscape. LED lights are a great way to add light and color to your fountain. You can also opt for LED fountain lighting kits, including mounting brackets, quick disconnect cables, and a control box.
Aside from placing your light directly in the water, you can also use recessed lights within the structure. They have a nice subtle look that will not draw attention to the light itself. You can also opt to use floating solar lights. These lights are ideal for those who don't have the power to install an electrical line. While they aren't as bright as other lights, they can accentuate your water feature.
LED fountain lights are great for creating a show or giving the illusion of motion. If you want something a little more elaborate, a DMX controller with dimming drivers will give you more control. The most important thing to remember when using fountain lights is to ensure they are watertight. You should also avoid having them point straight into the water. Otherwise, you will have to contend with harsh glare and possibly a trip to the emergency room.
Another thing to consider is the amount of light that will be reflected. While it's tempting to try and get as much light into the water as possible, this will likely only accentuate the glare's harshness. For this reason, you should consider pointing your lights toward a neighboring area.