One of the worst times to call an HVAC repair technician is when your air conditioning breaks down.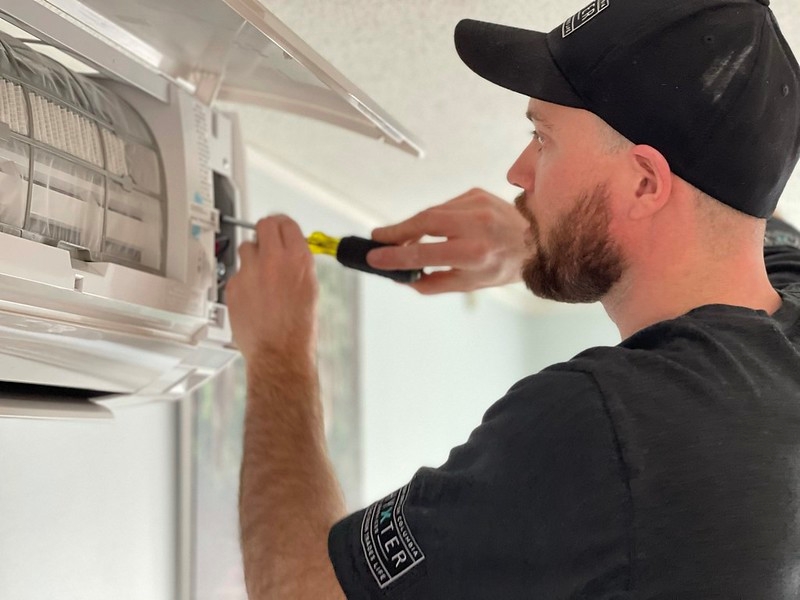 Usually, it's on the most insufferable and hottest day of the year. To prevent this from happening, it pays to notice the warning signs – alerts that your HVAC is failing or is in dire need of a repair.
So, how do you know for sure what's going on? To prevent a catastrophe, listen carefully for weird noses, take action when you don't feel cool air, and call out a technician when you notice an increased level of dust. Air conditioners that don't operate smoothly are also a cause for concern as well as leaky AC units.
1. Call Out a Fresno HVAC Specialist If You're Hearing Weird Noises
If you notice unusual sounds coming from your air conditioning unit, you should contact a AC repair Fresno specialist as soon as possible. Whatever noise your AC is making, it is in definite need of an adjustment or repair.
2. The AC is Not Blowing Cold Air
Naturally, you don't want to feel a warm breeze when you're operating your AC. The idea is to feel comfortably cool. Therefore, you need to have your HVAC system inspected if your cooling mechanism is not functioning.
You might need to add coolant or you might have to replace the compressor – which can cost a good deal of money. However, living in a stuffy and warm house is less enlightening.
---
Read Also:
---
3. You're Having to Deal with Allergies
If your AC unit has a build-up of dust, you'll also have more problems with allergies. This, in turn, can cause you to sneeze, cause eye irritation, or lead to cold-like symptoms. To prevent the dust from accumulating, have the AC unit cleaned on a regular basis. Doing so will allow you to breathe easier.
4. Your AC Does Not Run Smoothly
If your HVAC system keeps switching on and off, you'll probably need to replace the thermostat. Because the device serves as a gauge for regulating your cooling system, you'll need to replace it if it is causing a glitch in how your AC functions.
It's important to replace your thermostat when it gives you problems, as it may eventually lead to a total HVAC breakdown.
5. The AC Unit is Leaking Water or Coolant
If you notice water or coolant leaking from your HVAC, seek help immediately. This sort of issue may be due to a bad drain tube or a damaged condenser. If the coolant is leaking, you'll need to fix the problem without delay.
Any coolant leak is a cause for concern, as it can lead to some major health problems. Refrigerant poisoning causes difficulties with breathing, nausea, vomiting, skin irritations, and coughing.
Keep Your HVAC Regularly Maintained
Call out an expert in HVAC repairs today if you're experiencing any of the above problems. To ensure you pay less on repairs and avoid major AC issues, have your HVAC system regularly checked and maintained. Doing so will give you peace of mind and reduce the costs associated with a more comfortable living environment.